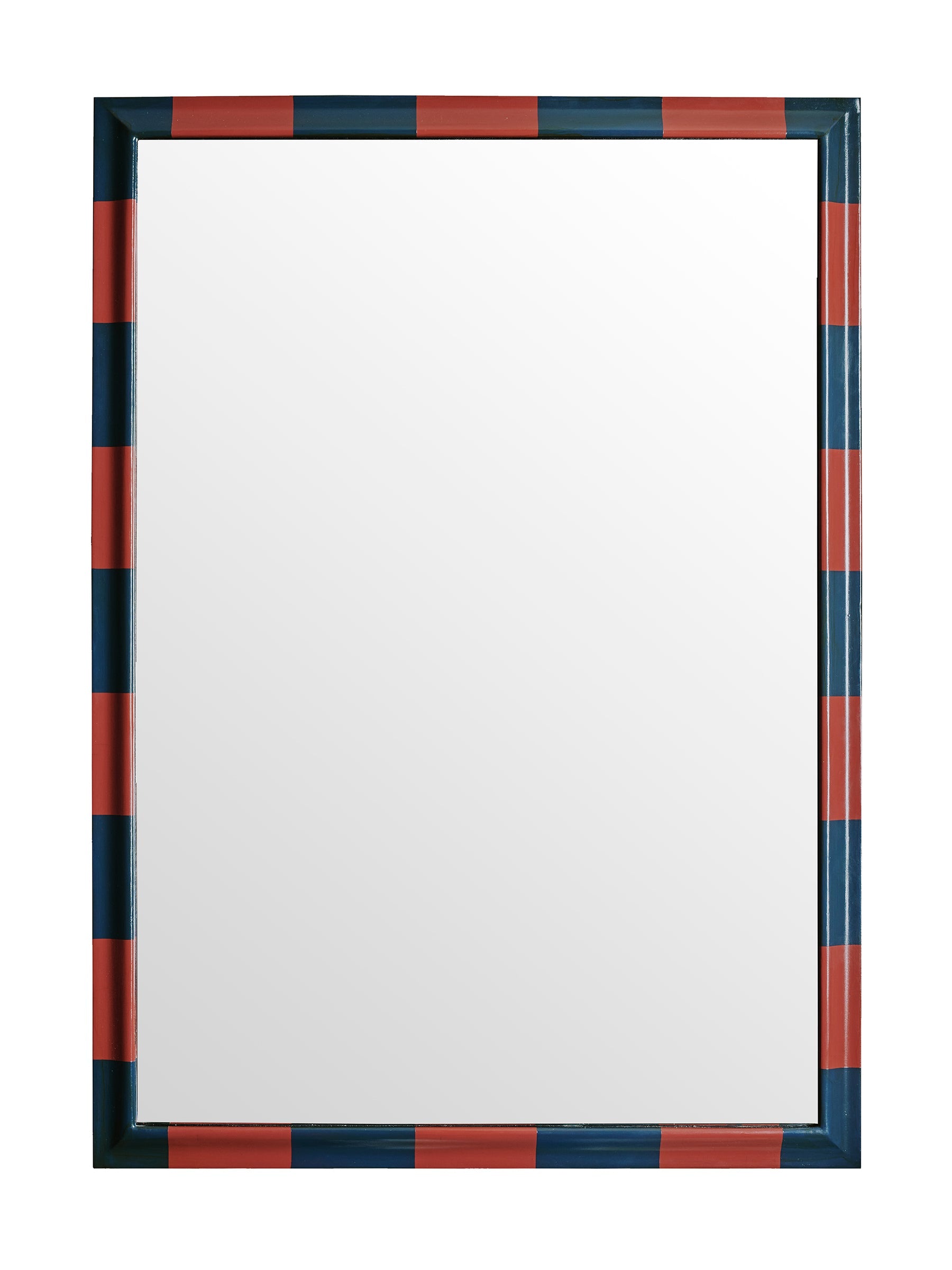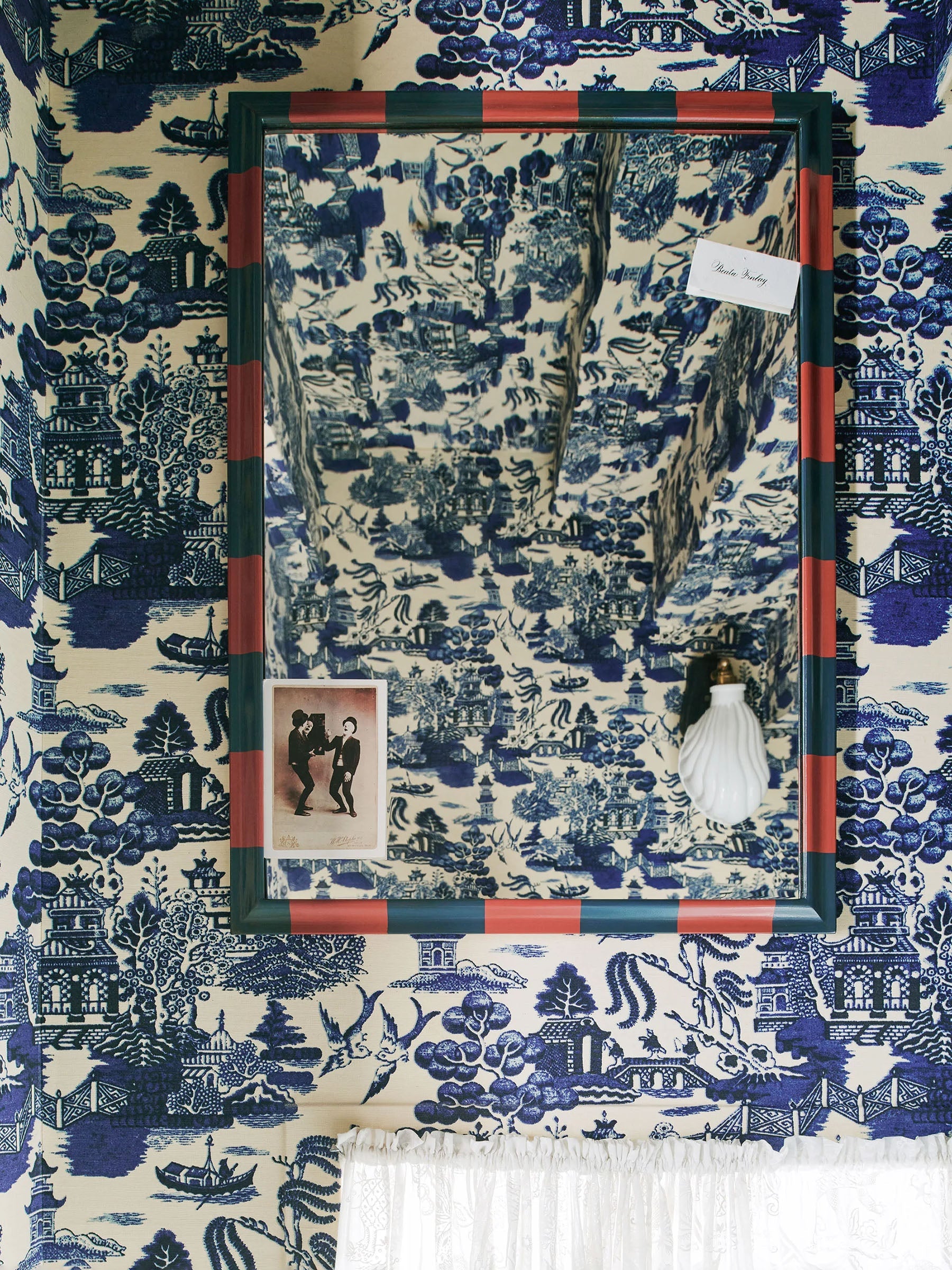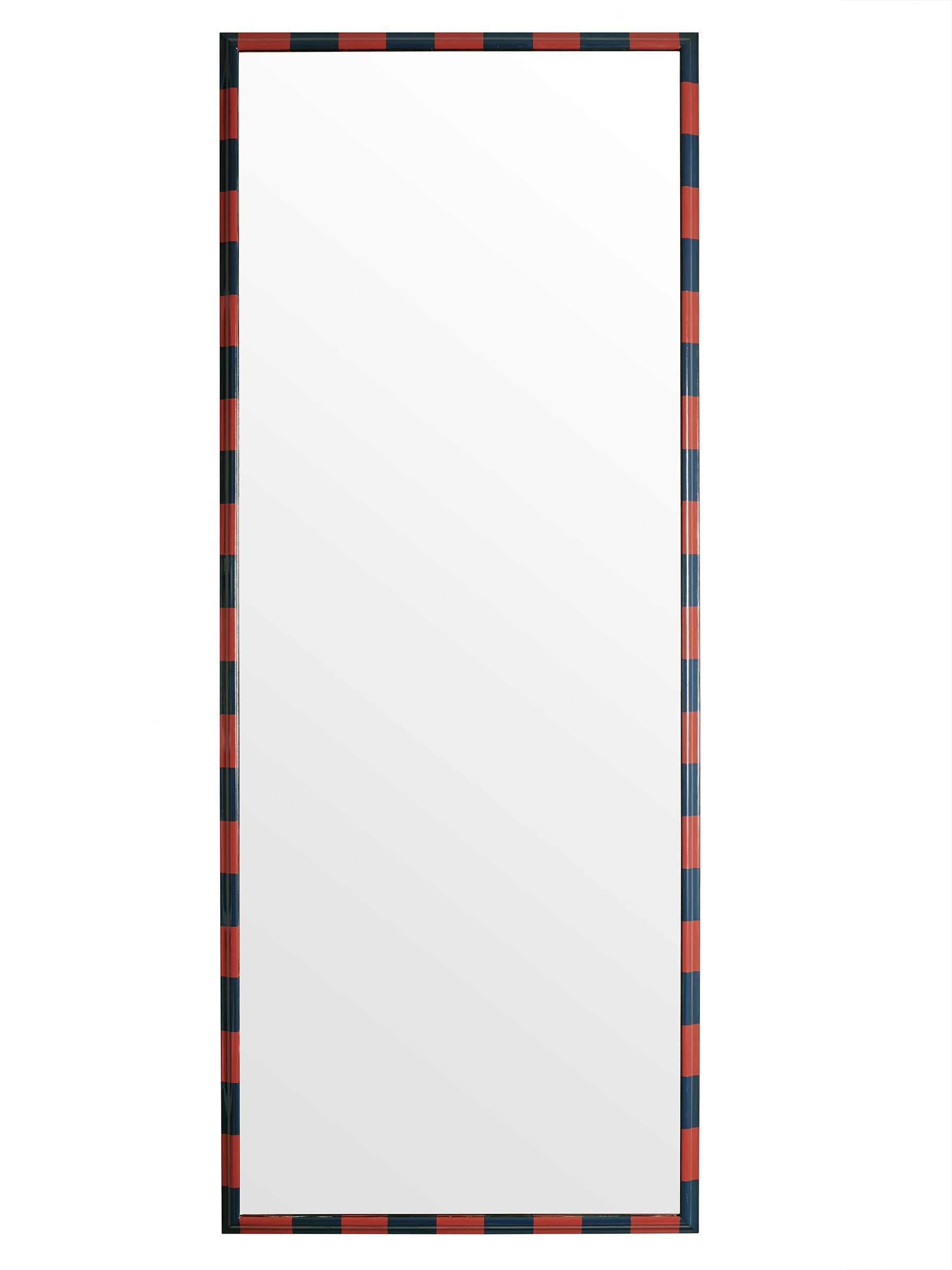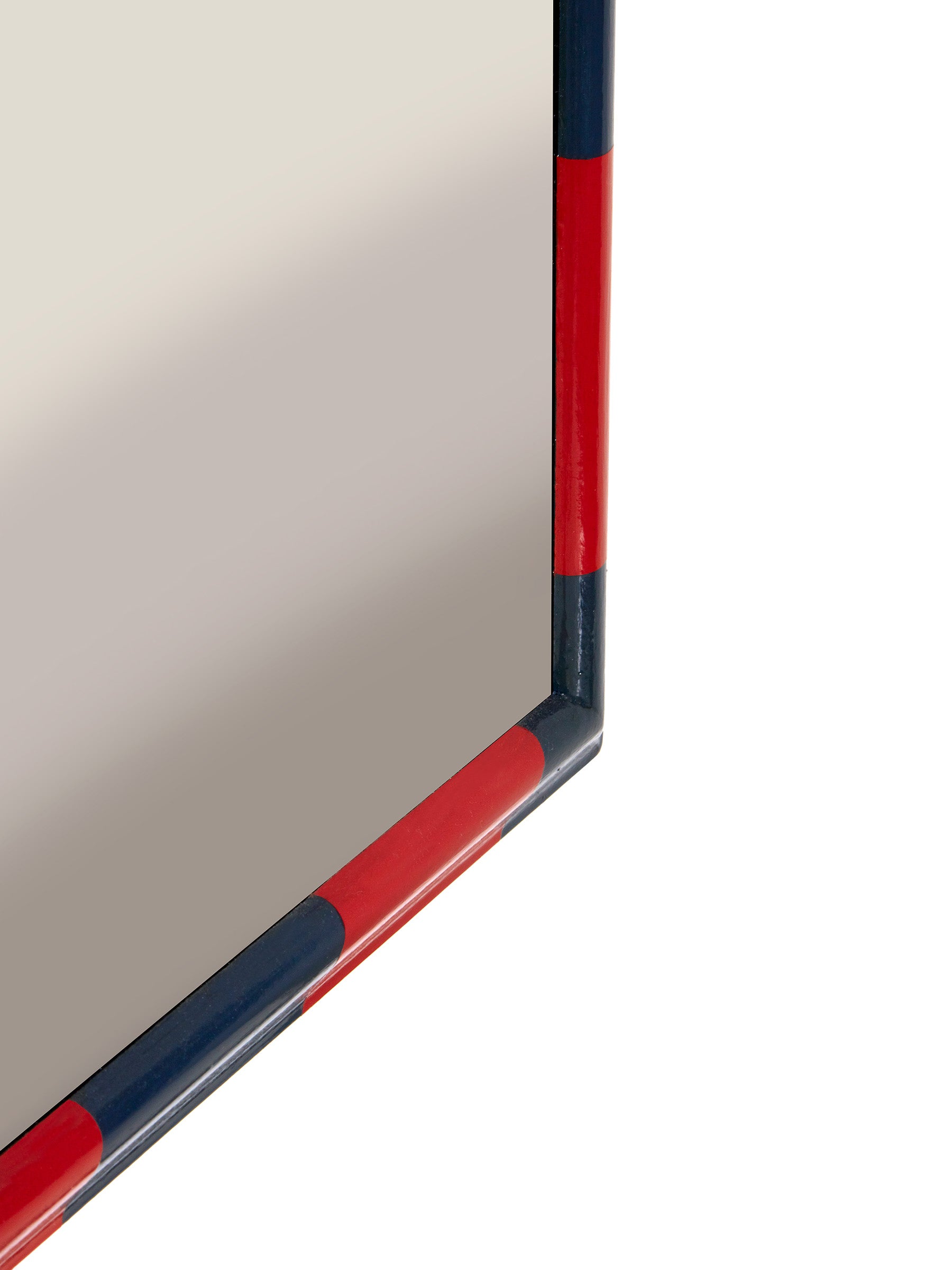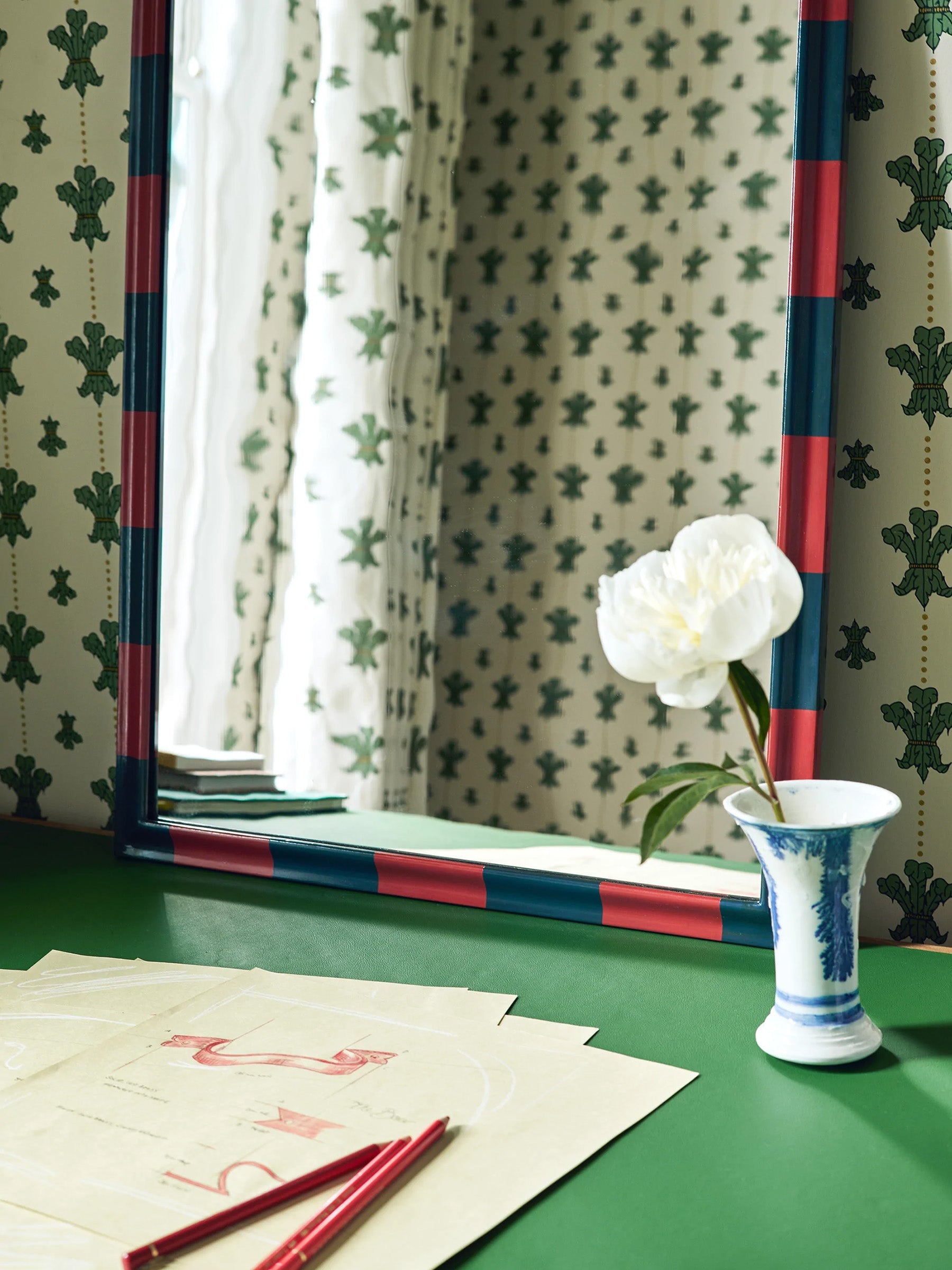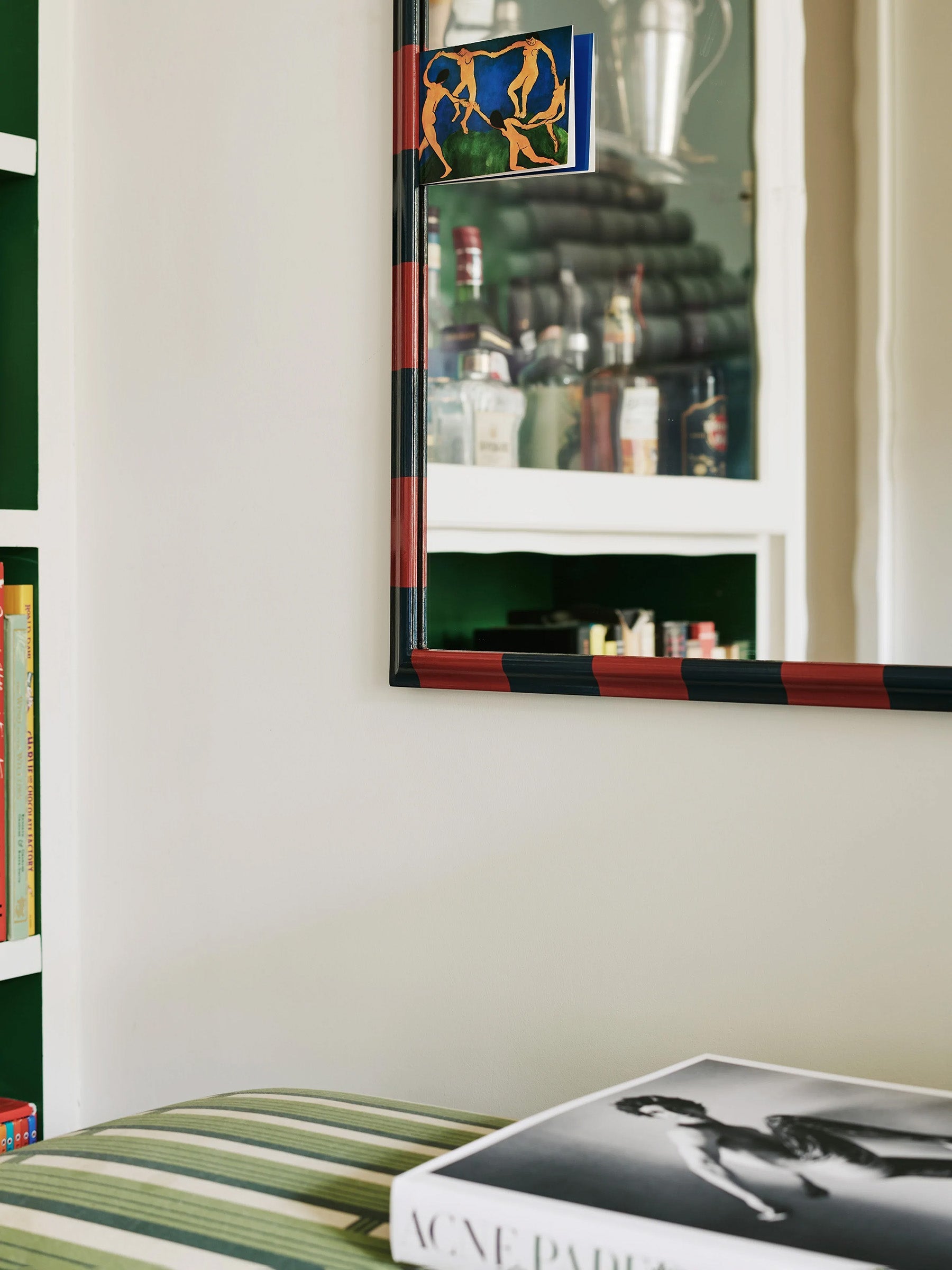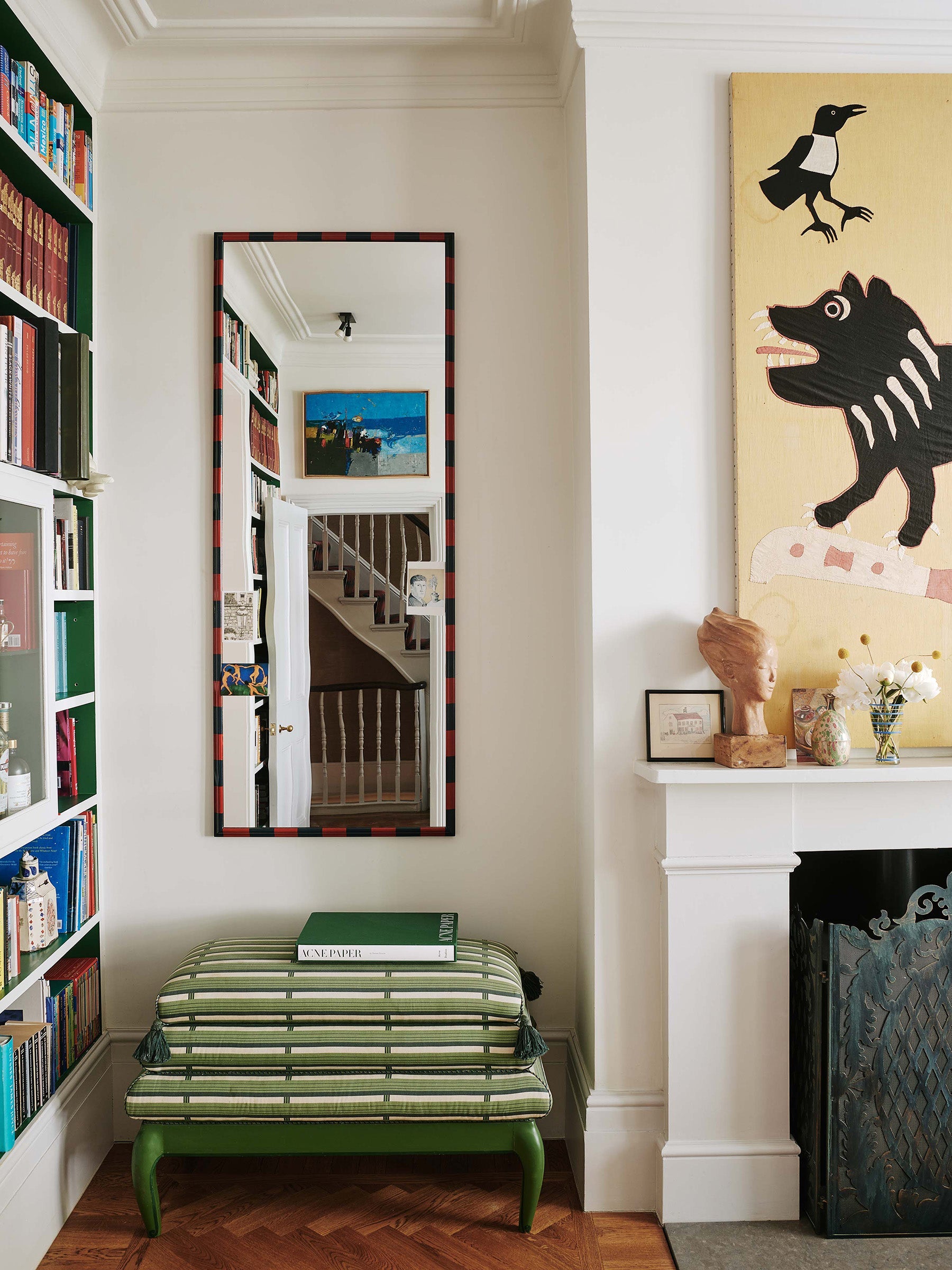 Stripy Mirror
/
Beata has used this signature Stripy Mirror in her interior projects for years, and we're delighted to now offer it as part of the Shoppa collection. The hand painted glossy midnight blue and coral frame might be the thing that catches your eye, but what really makes it special is its glass. The hand drawn mirror of Beata's design breaks the reflected image ever so slightly, appearing a bit like the surface of a still lake. Light bounces beautifully off the mirrored glass, adding a particularly poetic atmosphere with candles. We often use this mirror in schemes to enhance a mood and add depth either side of a fireplace in a living room or close to a dining table. As the mirrored surface isn't completely flat it is not intended to use when you need to see yourself in absolute precision, but it's clear enough to catch a glimpse and work perfectly in an ambient powder room.  
Contact us to create a Stripy Mirror in dimensions of your choice. 
50cm x 70cm - £2,150 (ex taxes)
82cm x 160cm - £3,600   (ex taxes)
90cm circular - £4,800 (ex taxes)
Hand painted obeche wood frame, silvered drawn glass. 
Made to order in a size of your choice.