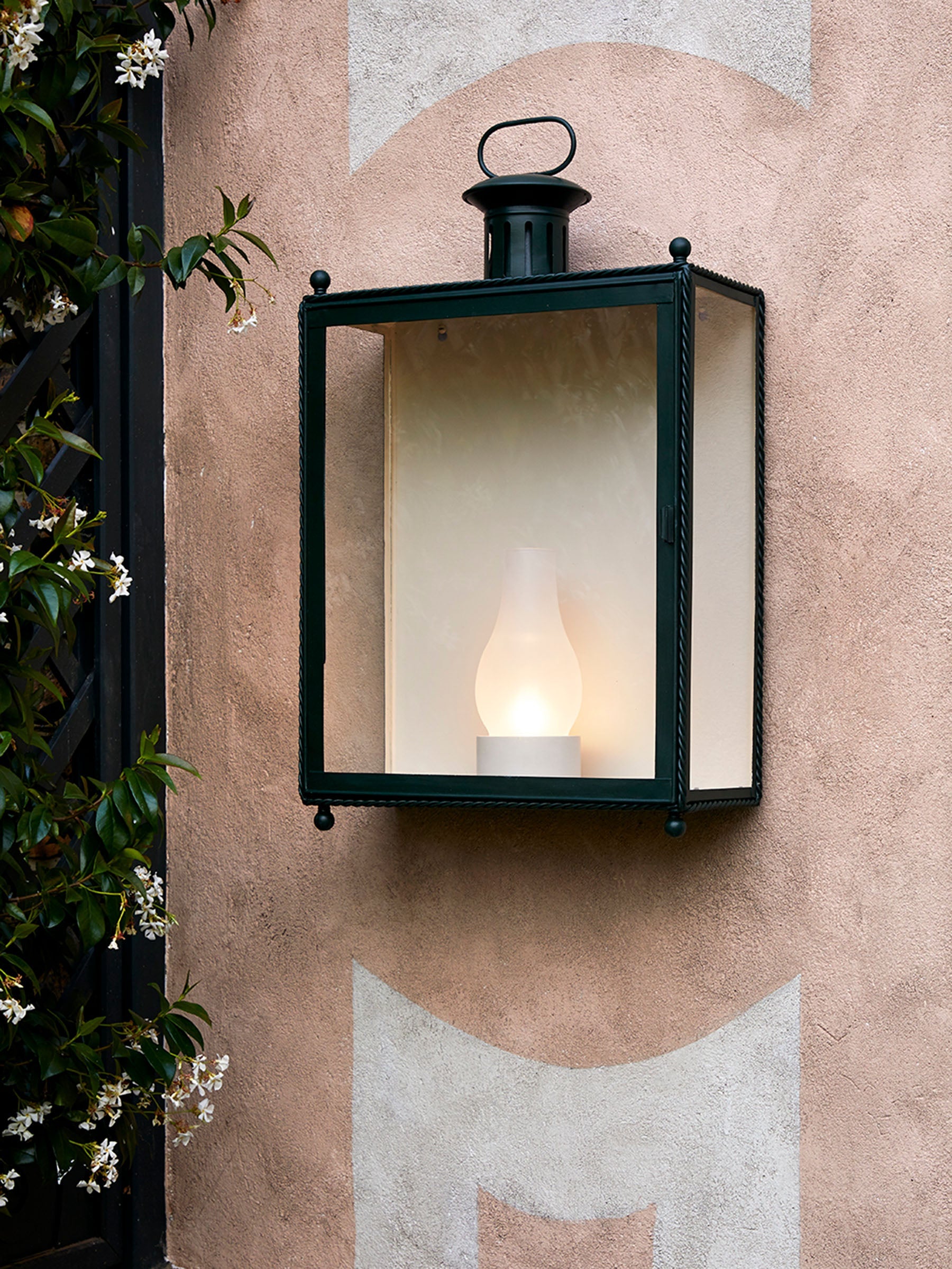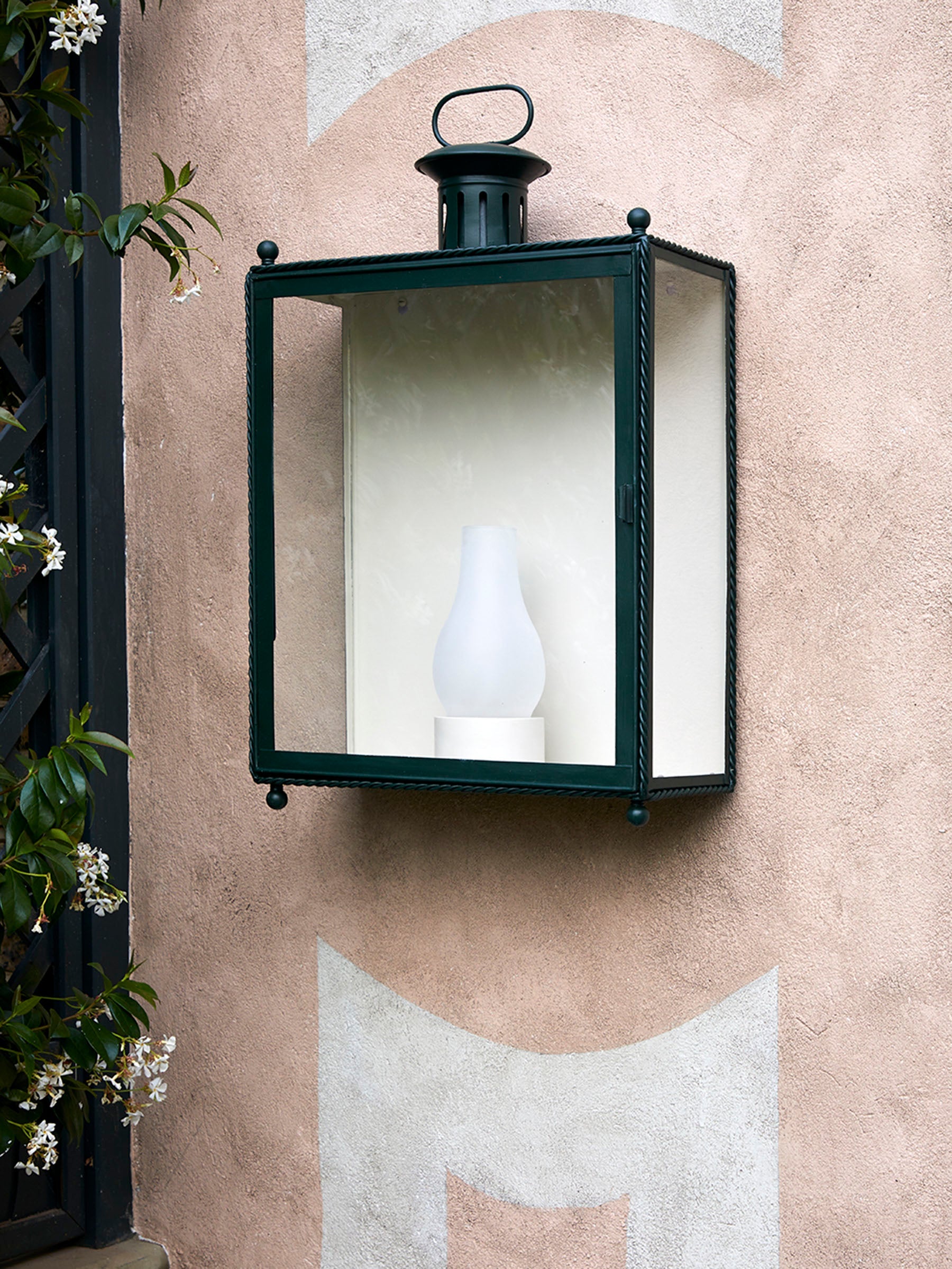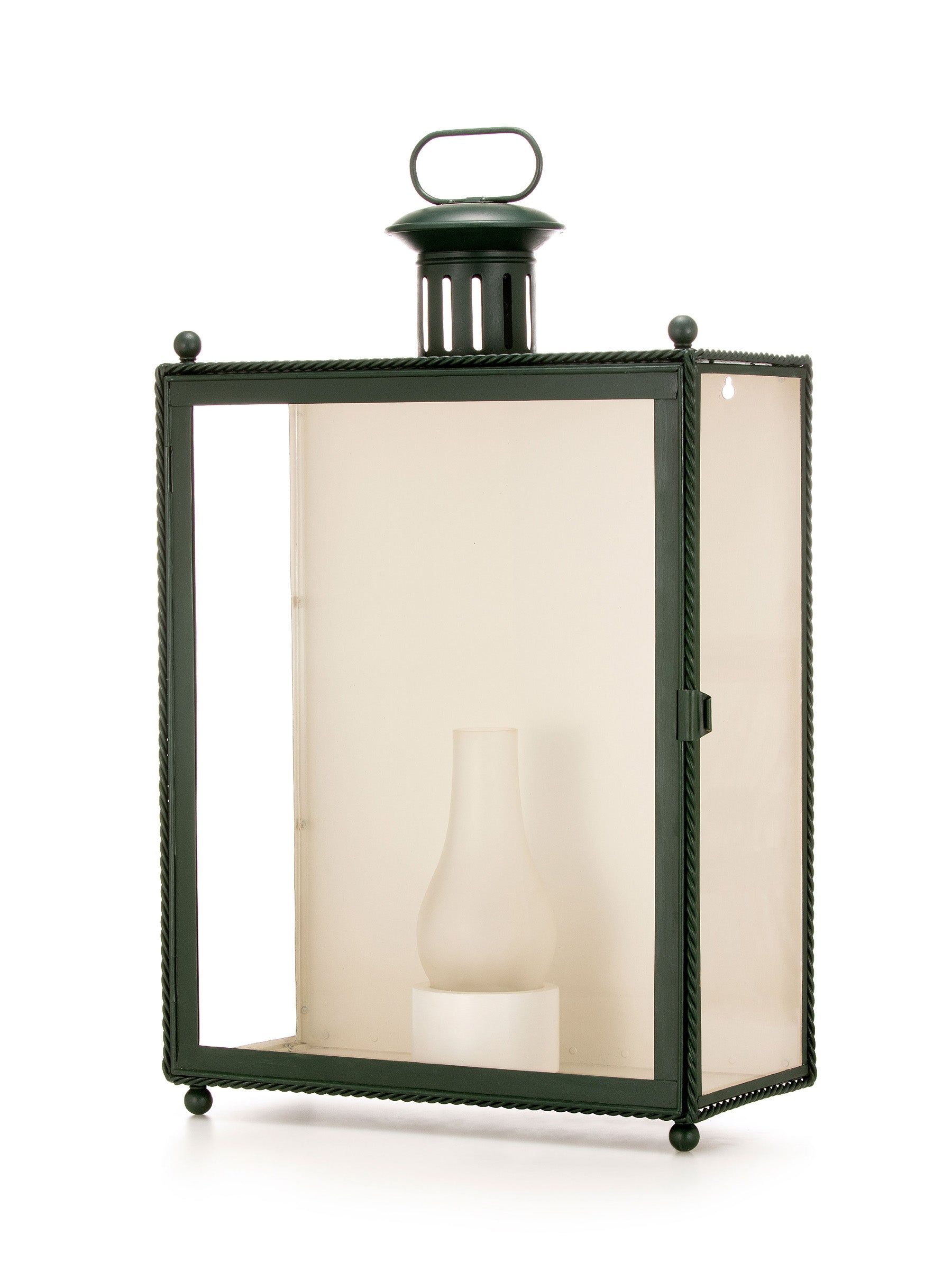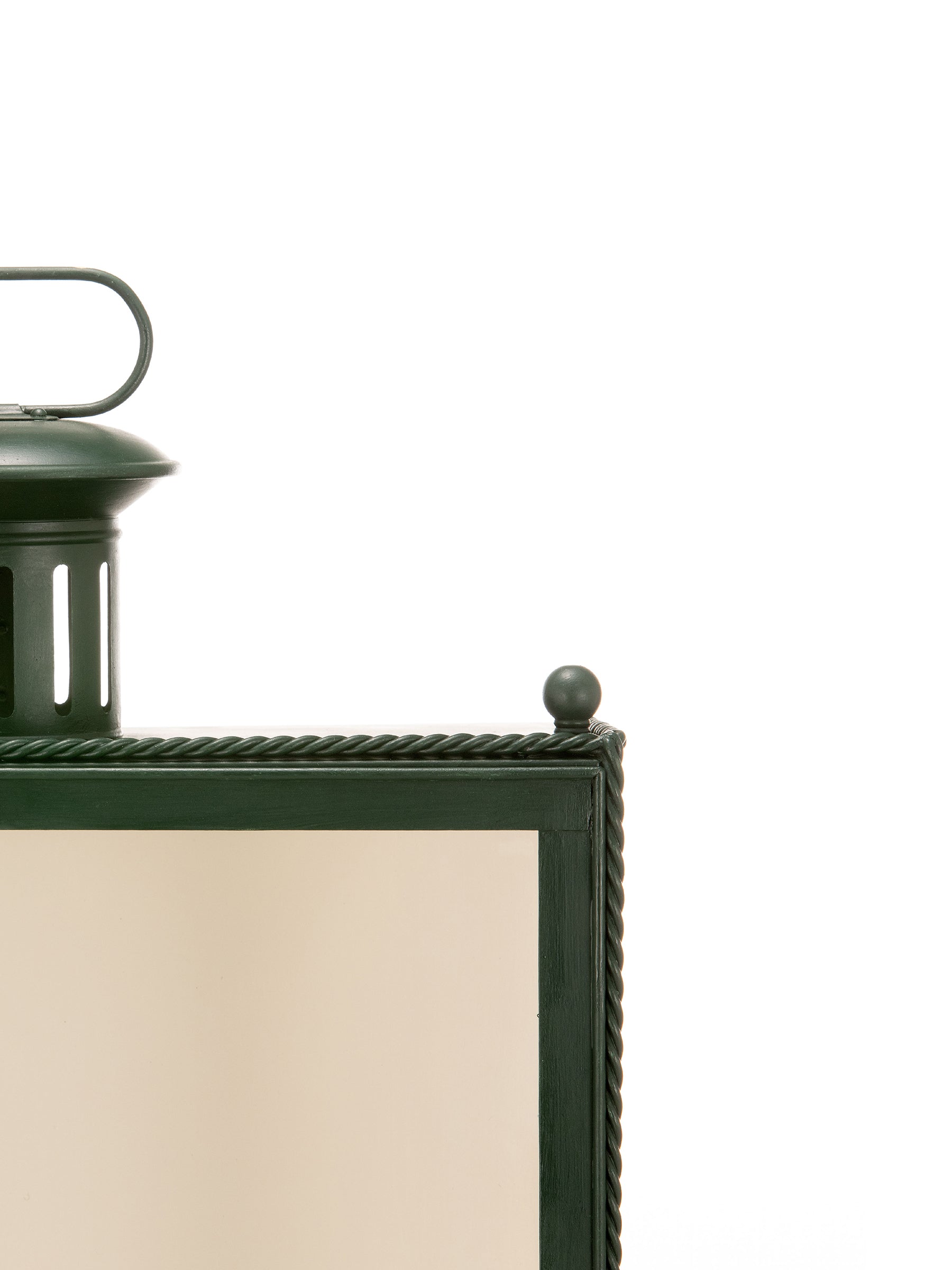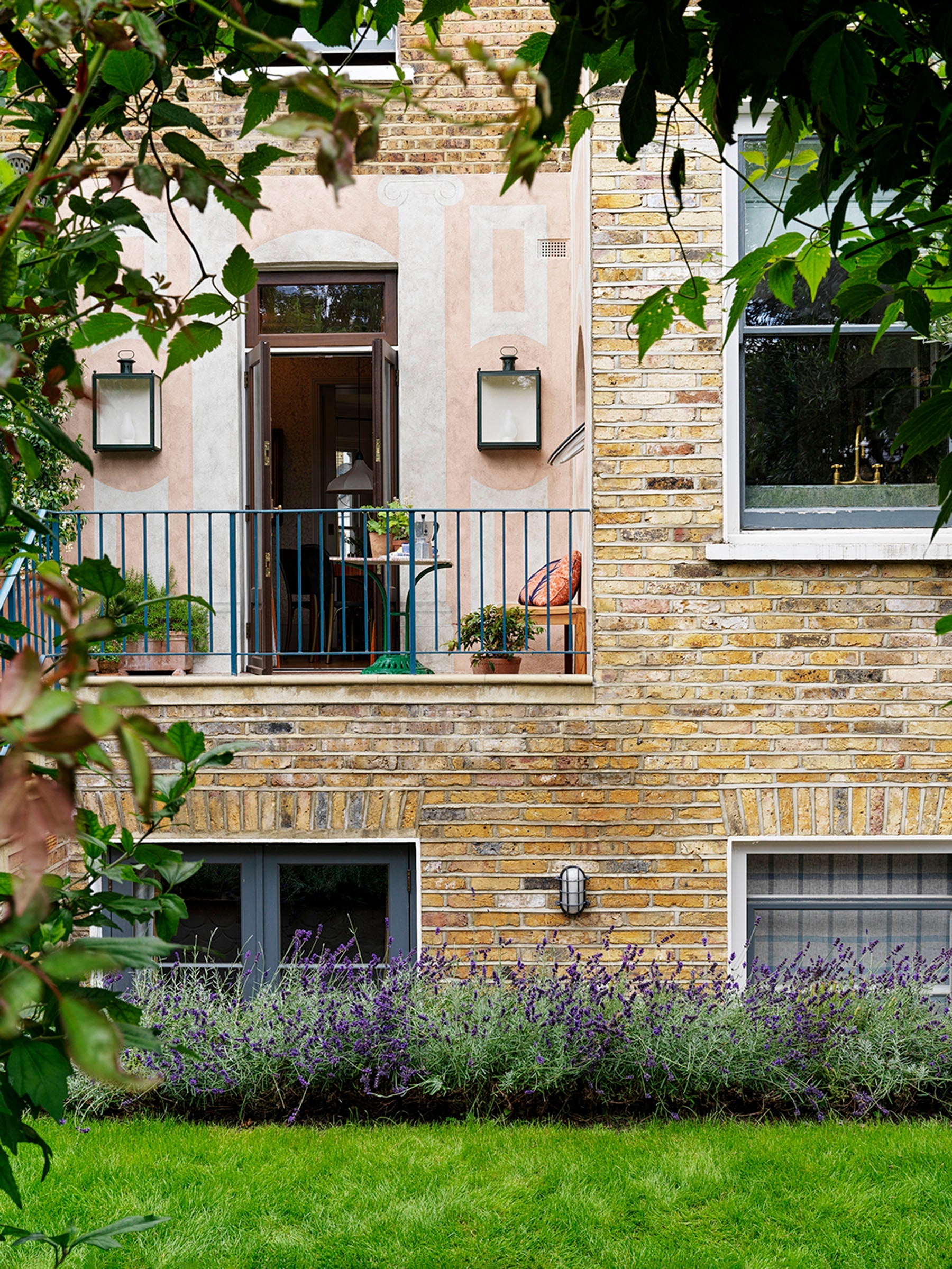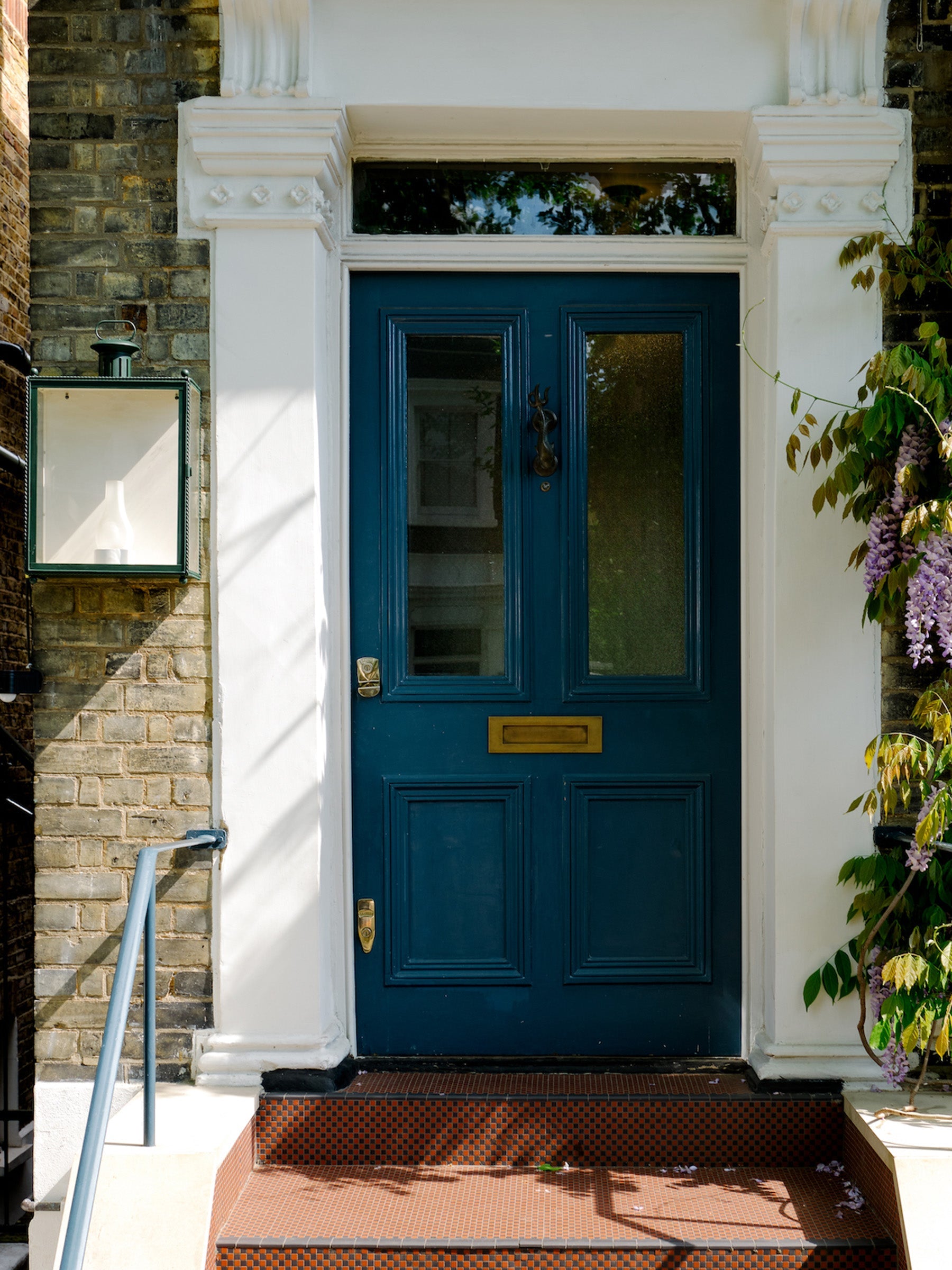 Gentle Giant Lantern
/
The Gentle Giant wall lantern is made by a single British craftsman in the traditional manner, using copper and brass. The oversized, rectangular case with glazed front, side and hinged door combine elegantly with a rope detail and orb-like finials to lend both personality and warmth to the inside or outside of a home. The hand drawn glass refracts light with a subtle ripple and offers a window into the chalky white interior. Each forest green lantern is fitted with a chimney piece and bulb shade that draws on the style of 18th century wall lanterns, modernised with an IP rating and electrical bulb.
Please note this item is made to order with a lead time of approx 12 weeks.
Painted brass, copper and hand-drawn glass. 

Total Height 680mm - Width 405mm - Projection 190mm
Made to order - lead time approx 12 weeks.

Lamp holder is IP44 Rated. Trade pricing available on request.