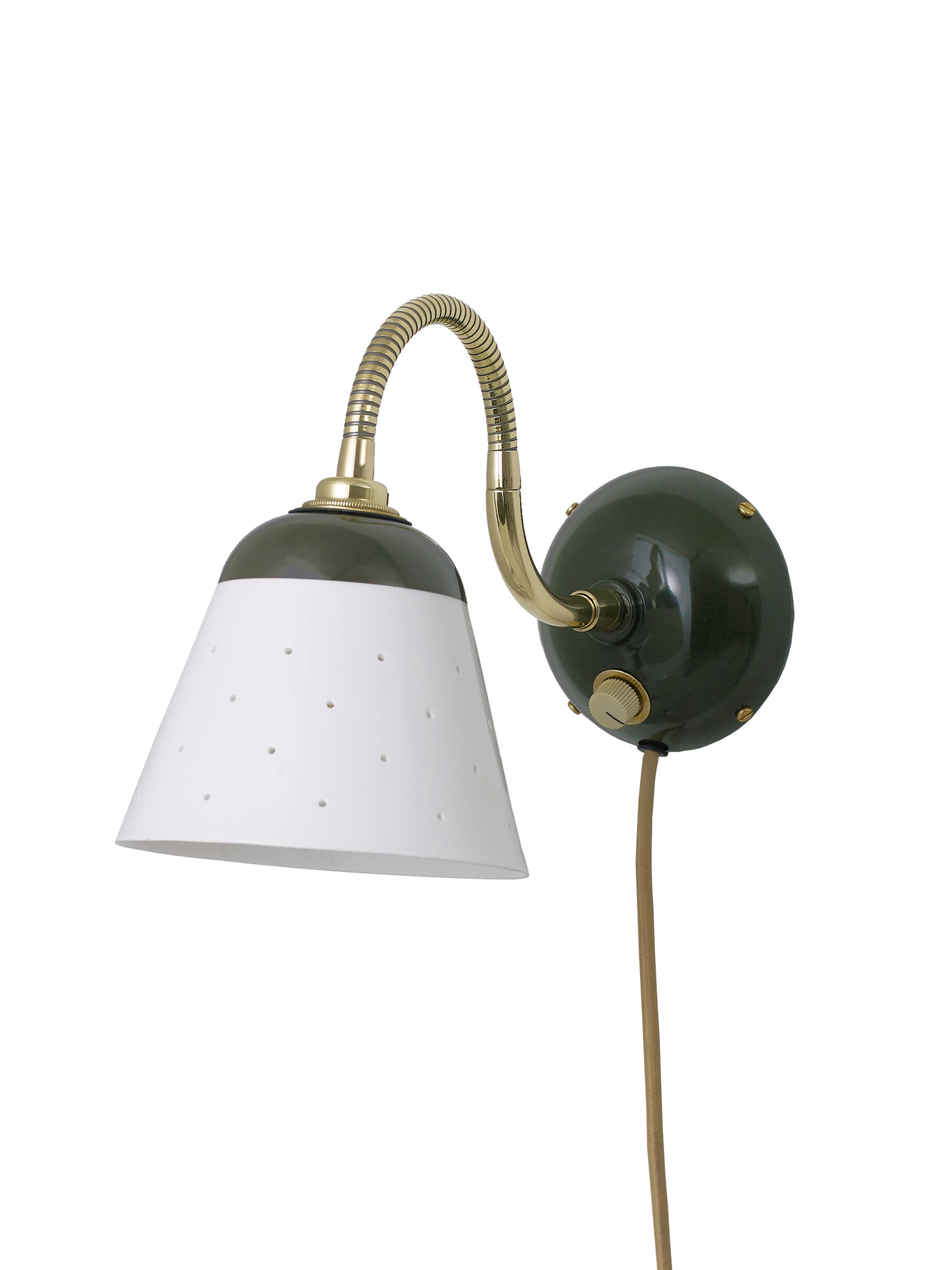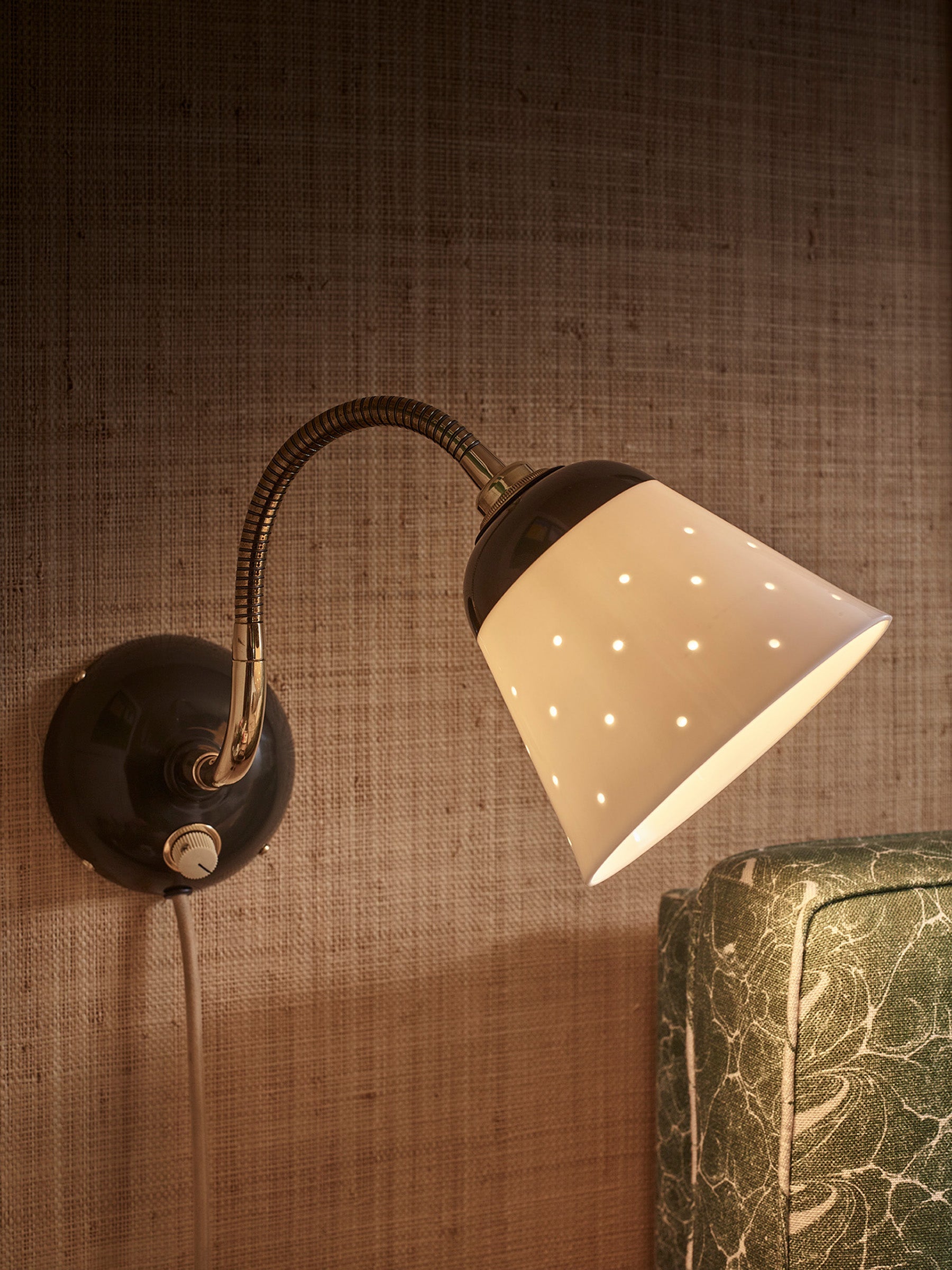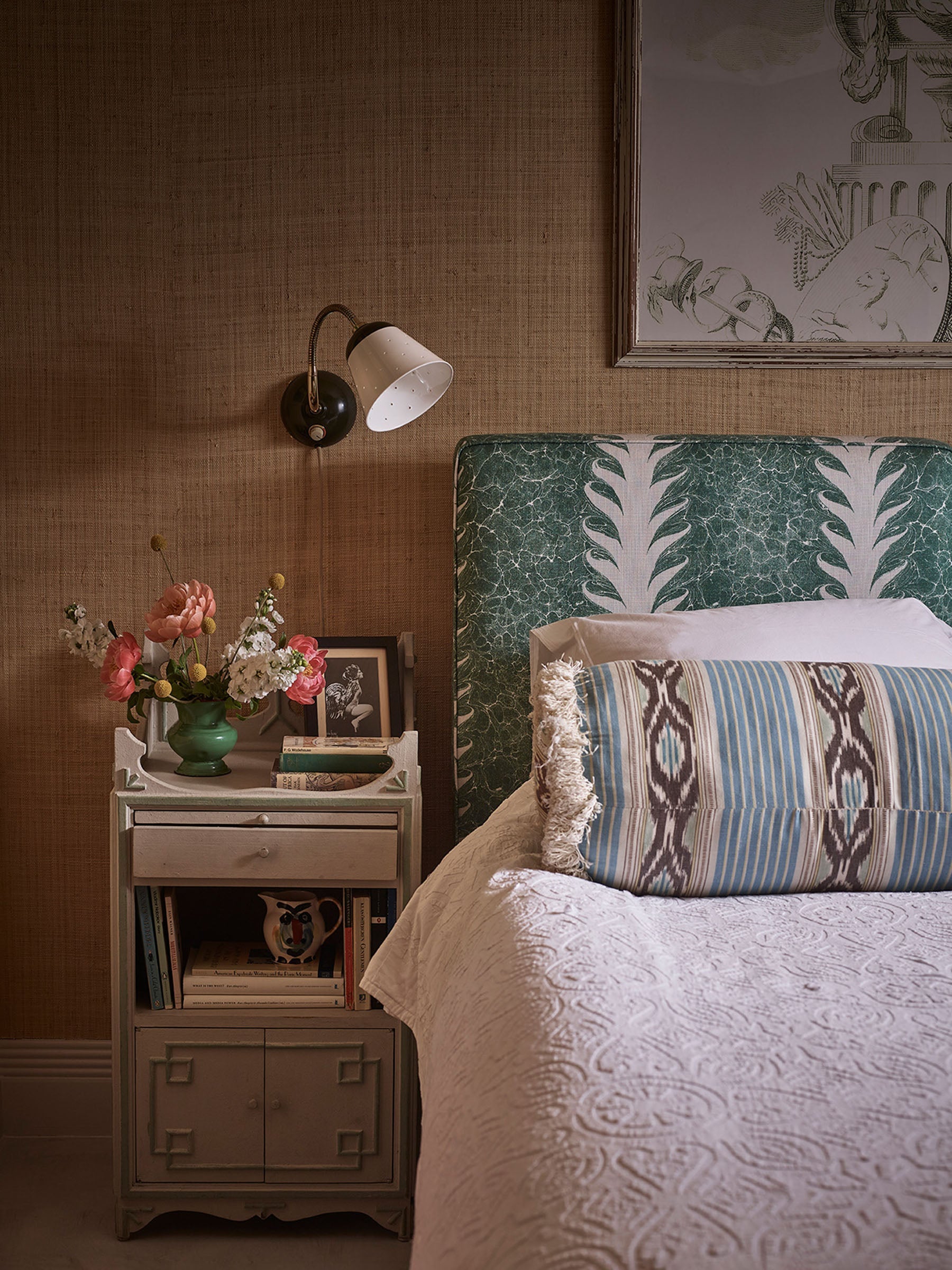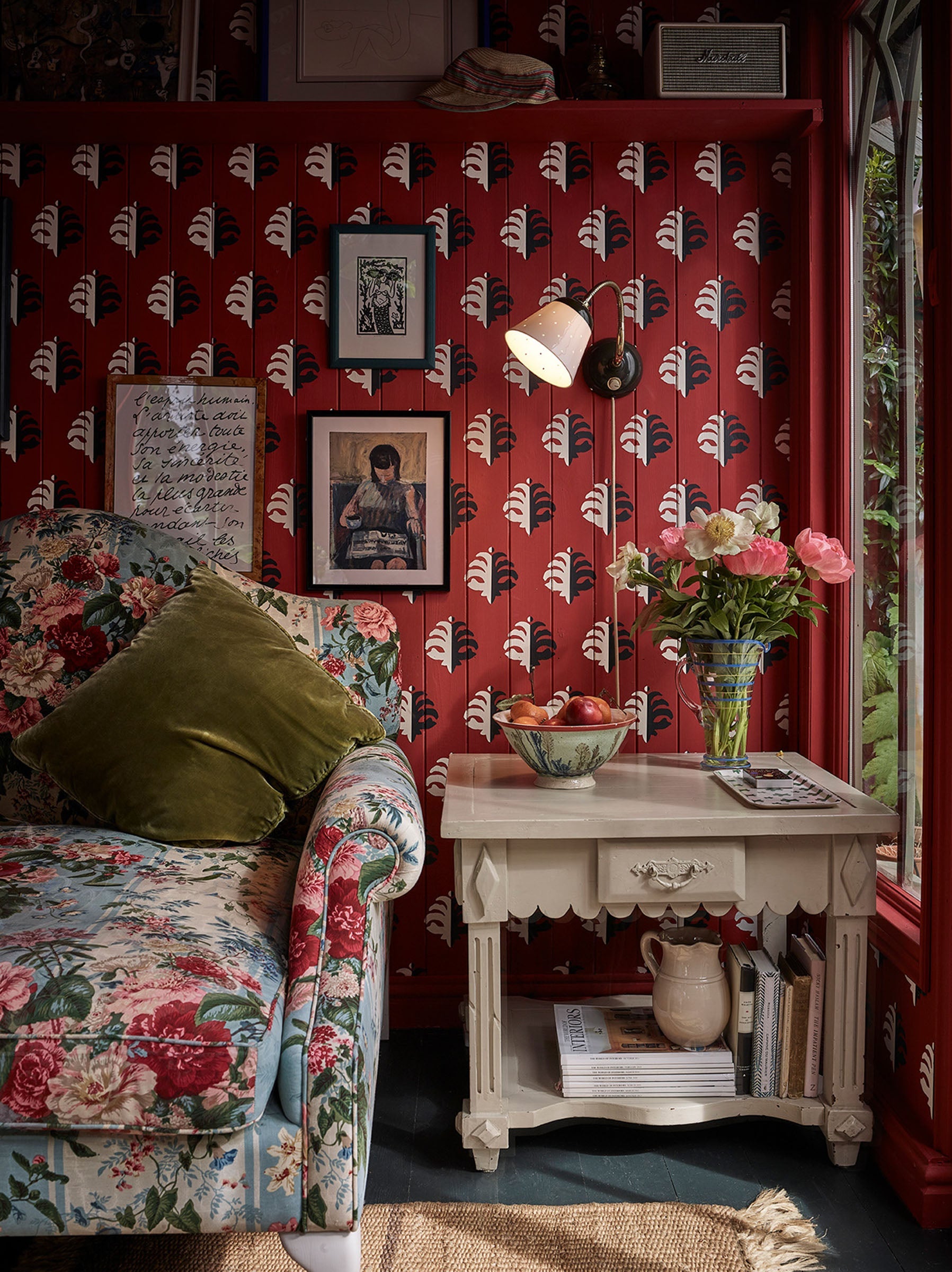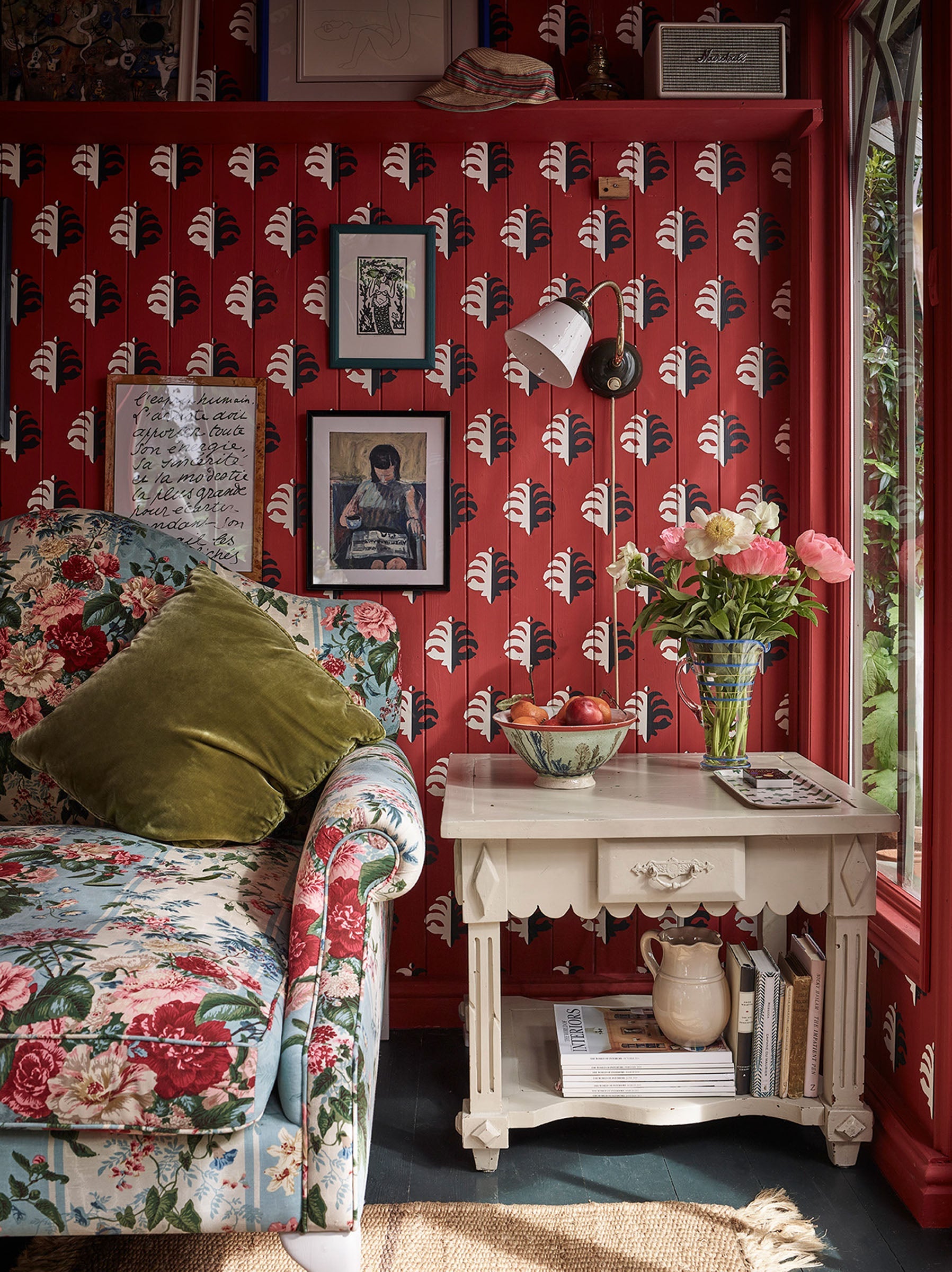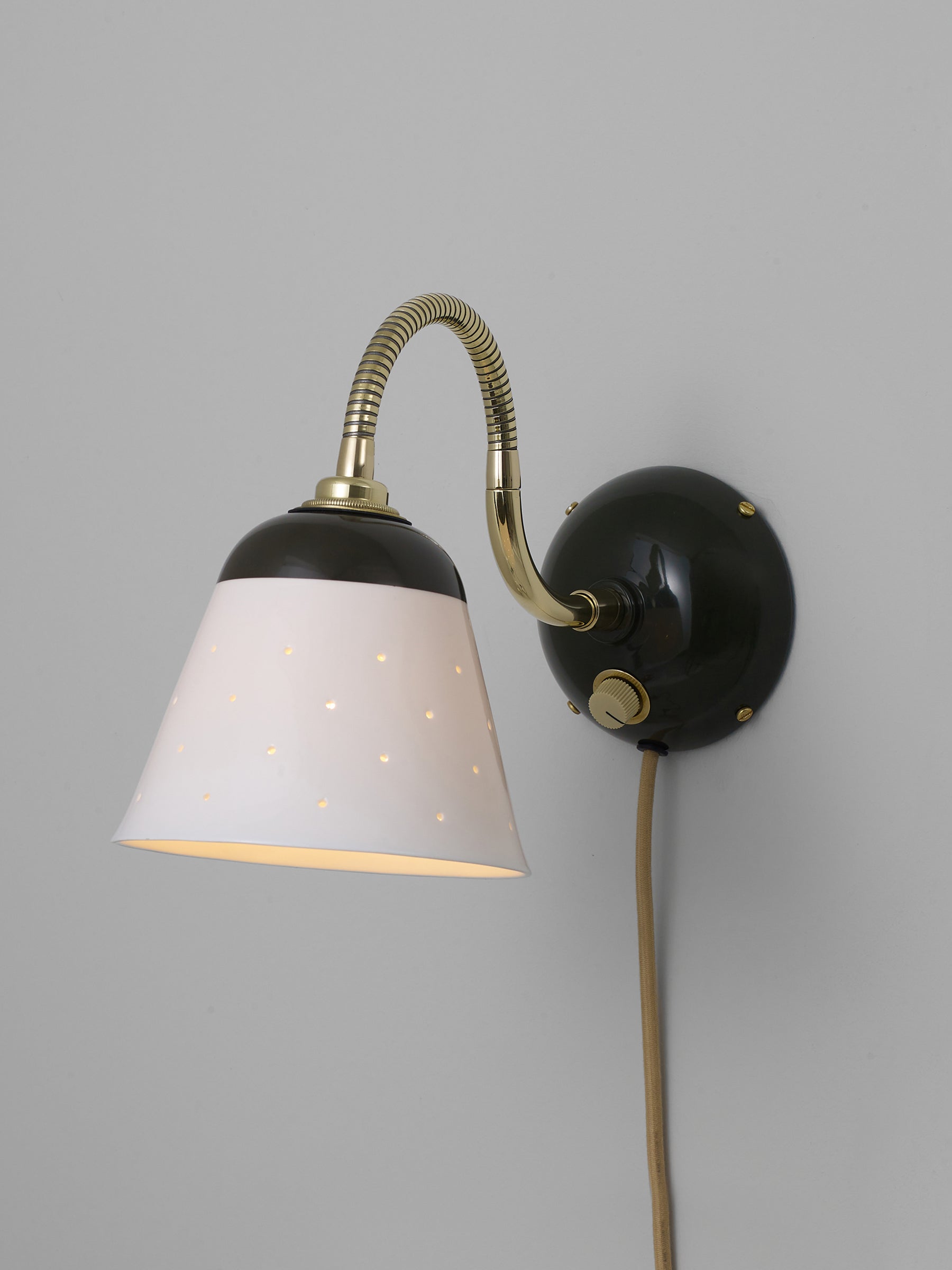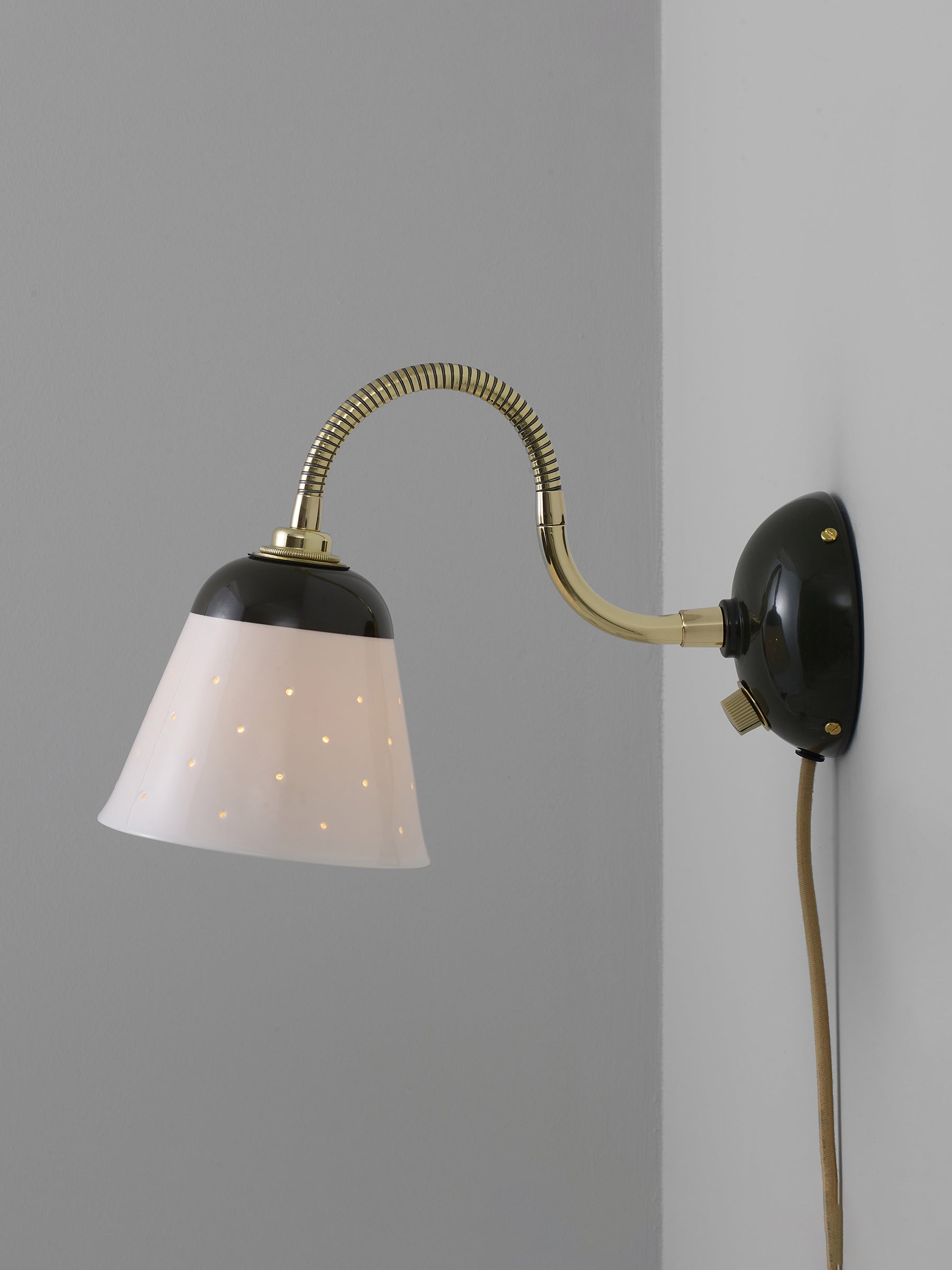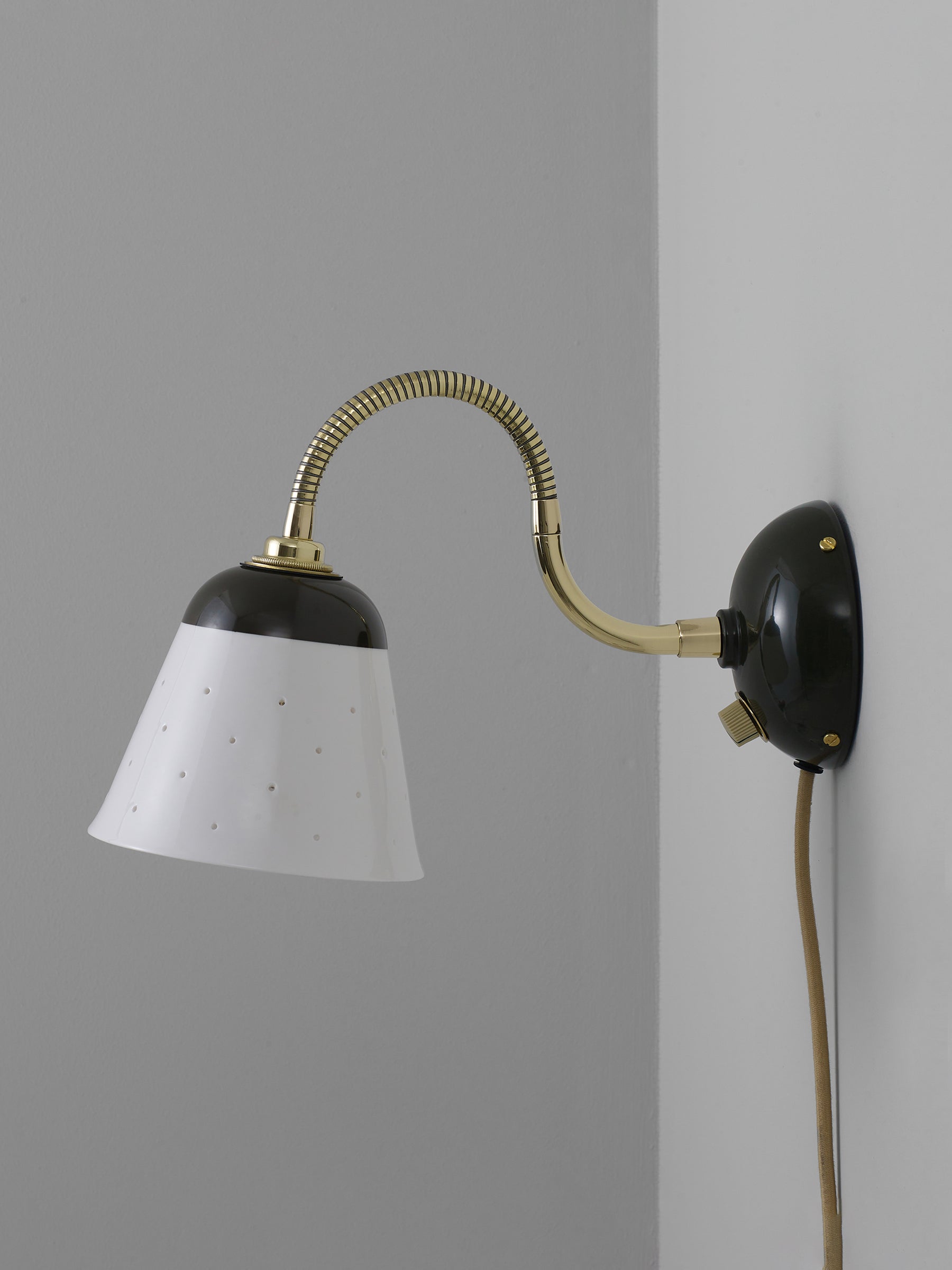 Alma Wall Light Seaweed (Cable & Plug)
/
Original BTC x Beata Heuman
The Alma Wall Light is designed as a bedside light. Providing both task lighting for reading with an angle-able arm as well as contributing to a cosy atmosphere and mood. It sits on the wall so that you have plenty of space on the bedside table itself. When turned on you'll see the light dancing across the bone china shade and brass components and the pierced holes glowing like little stars. The Seaweed colourway is a masculine and moodier choice. See Coral for a pop of colour and Natural for something more discrete.
This version is wired with a cable and plug - meaning you can plug the light into any socket and move it to other locations in the house with ease.  
We offer free worldwide delivery on the Original BTC x Beata Heuman collection.  
Brass, steel and bone china shade.
Total projection: 48.5cm. Base width: 13cm. Shade diameter: 16.5cm. Shade height: 15cm. Cable length: 250cm.
IP20 rated. Trade pricing available on request.