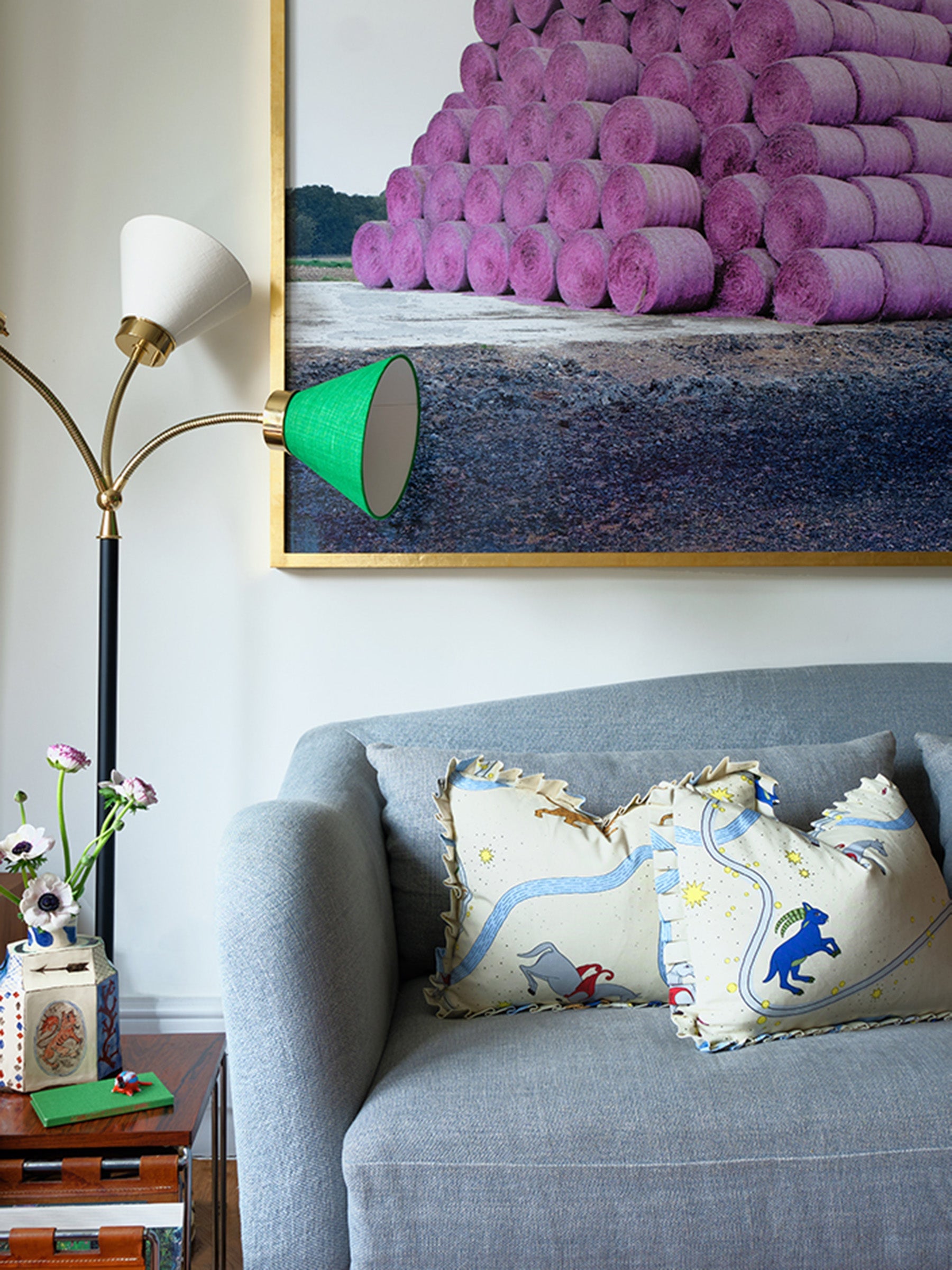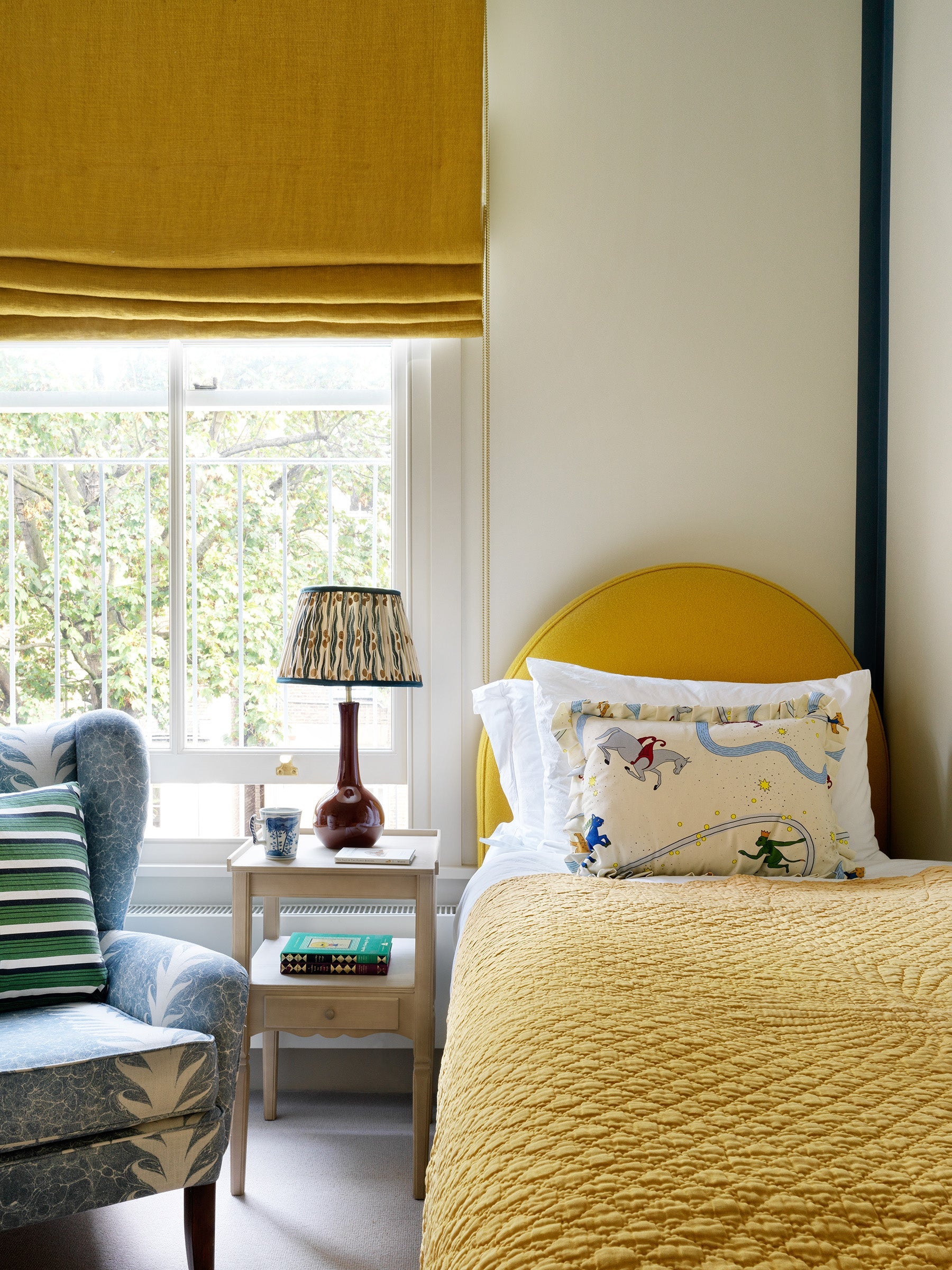 Asteria's Folly Cushion: Day
/
Named after the Titan goddess of nocturnal oracles and falling stars, the Asteria's Folly cushion brings a collection of creatures to life, leaping between constellations and astral belts.  Made from crisp and durable cotton, this cushion features a pleated border that brings a playful charm to any room. 
Asteria's Folly cotton fabric cover with pink invisible zipper closure and 4cm pleated border. Ethically sourced duck feather inserts.
55 x 45 cm (including the border)
Made in England. Each cushion is unique, the placement of the design varies from one cushion to other.