A family home built in the mid 19th century, by a leafy garden square in West London. The project was turned around in a record 6 months. Sometimes it's good to ponder options, but it was refreshing on this occassion to just go for it and helped to produce a house full of energy.
"We all want new things, so my job is to create a framework that my clients can build on over time, rather than creating static perfection. It's much truer to human nature to be in a space that can handle actual life and be added to".
Beata Heuman, House & Garden (April 2020).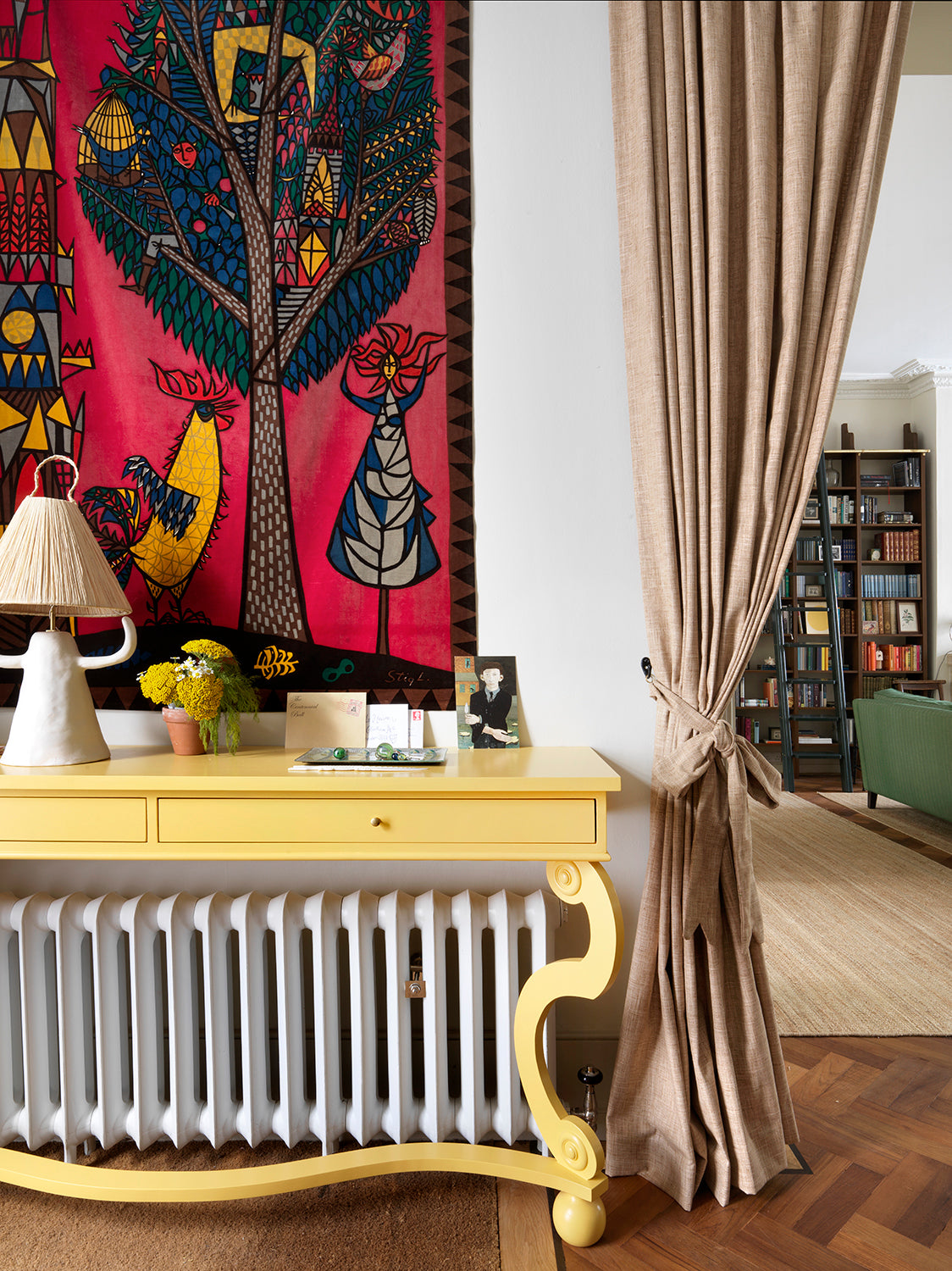 The mirror in the entrance hall reads as a doorway and reflects the living room opposite. We added the curtains to soften the transition between the entrance and the living room, which look beautiful, but they also resemble a potato sack. It's all about balance and getting a mix of the high and low.
The living room/ library was begging us for a games table. We designed this bespoke, complete with pull out coasters. It also works as a desk during the day. Above it hangs a custom Snowdrop Rise and Fall light. Pictures below show the other side of this room. One wall is entirely lined in bookshelves.
"everything – from a custom-made television cabinet in the snug to the red-and-white checked curtains and blinds in the kitchen designed to resemble a 'massive tea towel' – feels exciting and original''
Elizabeth Metcalfe, House & Garden (April 2020).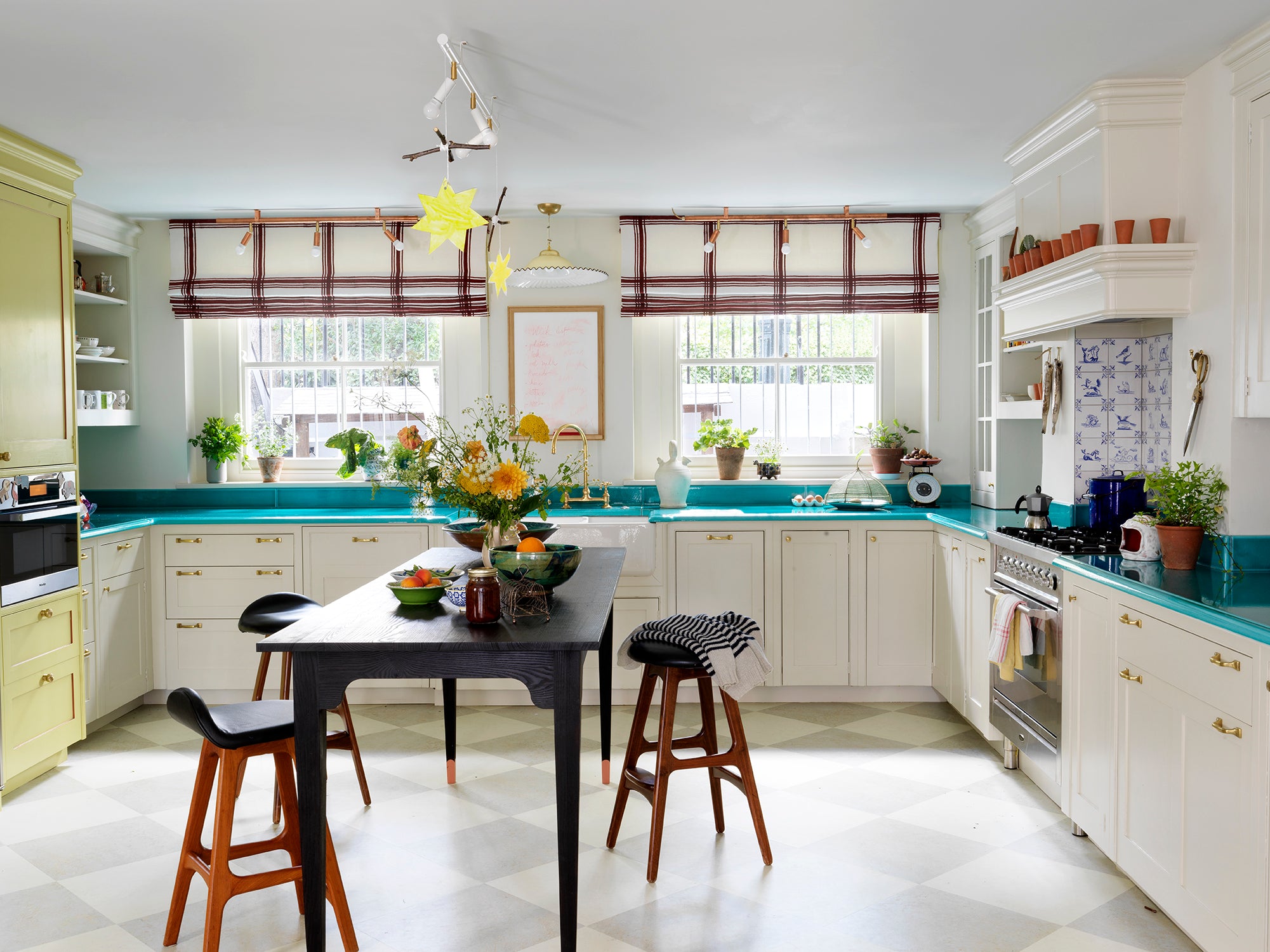 The kitchen cabinets remained, but we repainted them and changed the worktop. The old floor was covered in chequered lino. The fireplace (below) is new, the dining table is antique Danish. The chairs are Swedish and the rug is African. There are a lot of different styles that shouldn't really work, but somehow come together.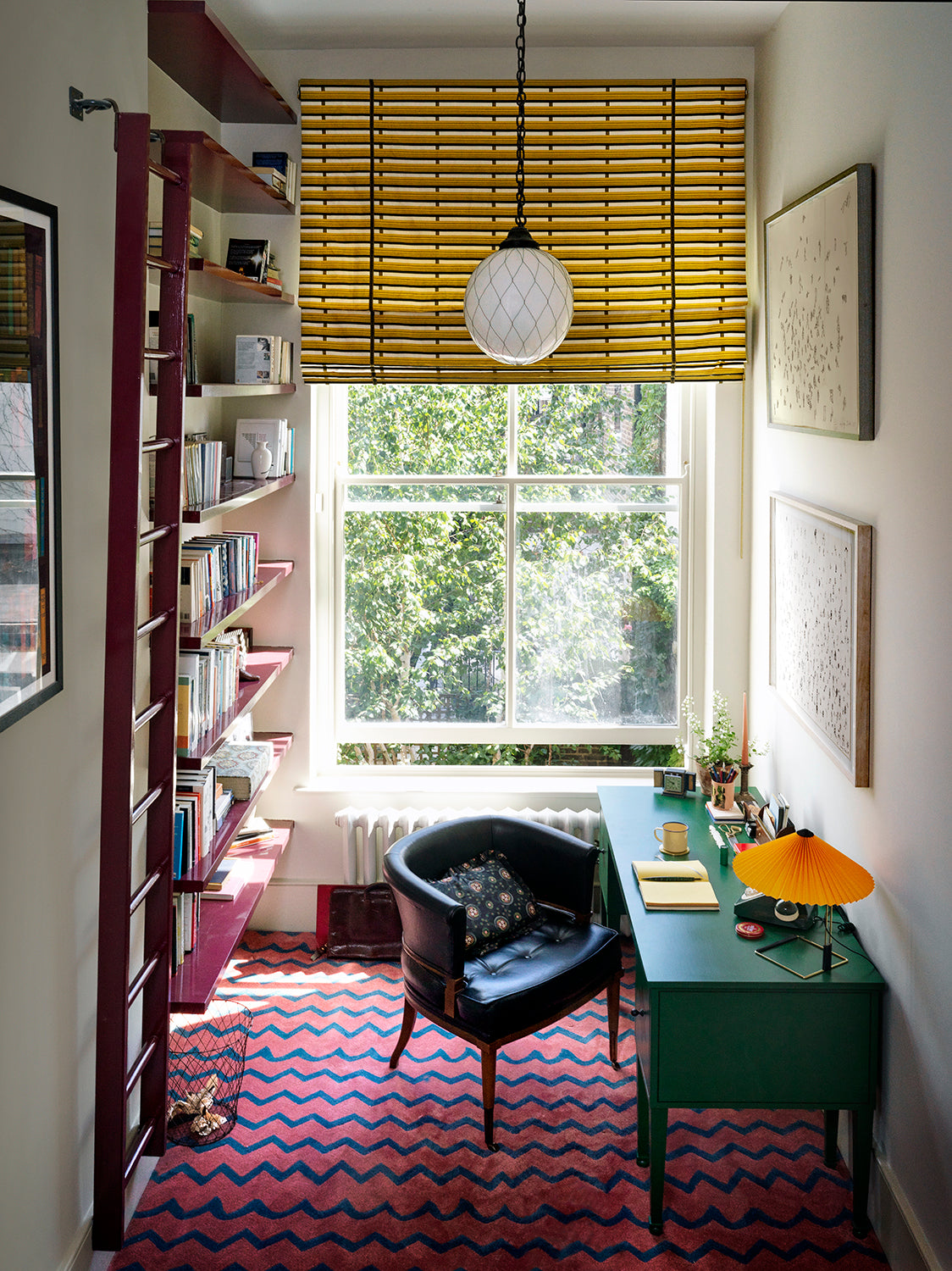 A study on a generous half landing up the stairs. The best thing was the enormous window making it look like a theatre set.
The owners did not want anything 'too pristine or fancy', which gave us a chance to embrace the house's idiosyncrasies. Original doors, some pieced together from wonky boards, were kept. There was only one mahogany door (above middle and right) and we let it be, rather than painting it to match the other doors in the room (right).
"In the children's bedroom, it is impossible not to feel cheered by the wooden Lutyens chandelier, bedecked with fish, bulrushes and fishermen, and the bird-foot chair which was commissioned from 'a man who lives in the forest in Sweden'.
Elizabeth Metcalfe, House & Garden (April 2020).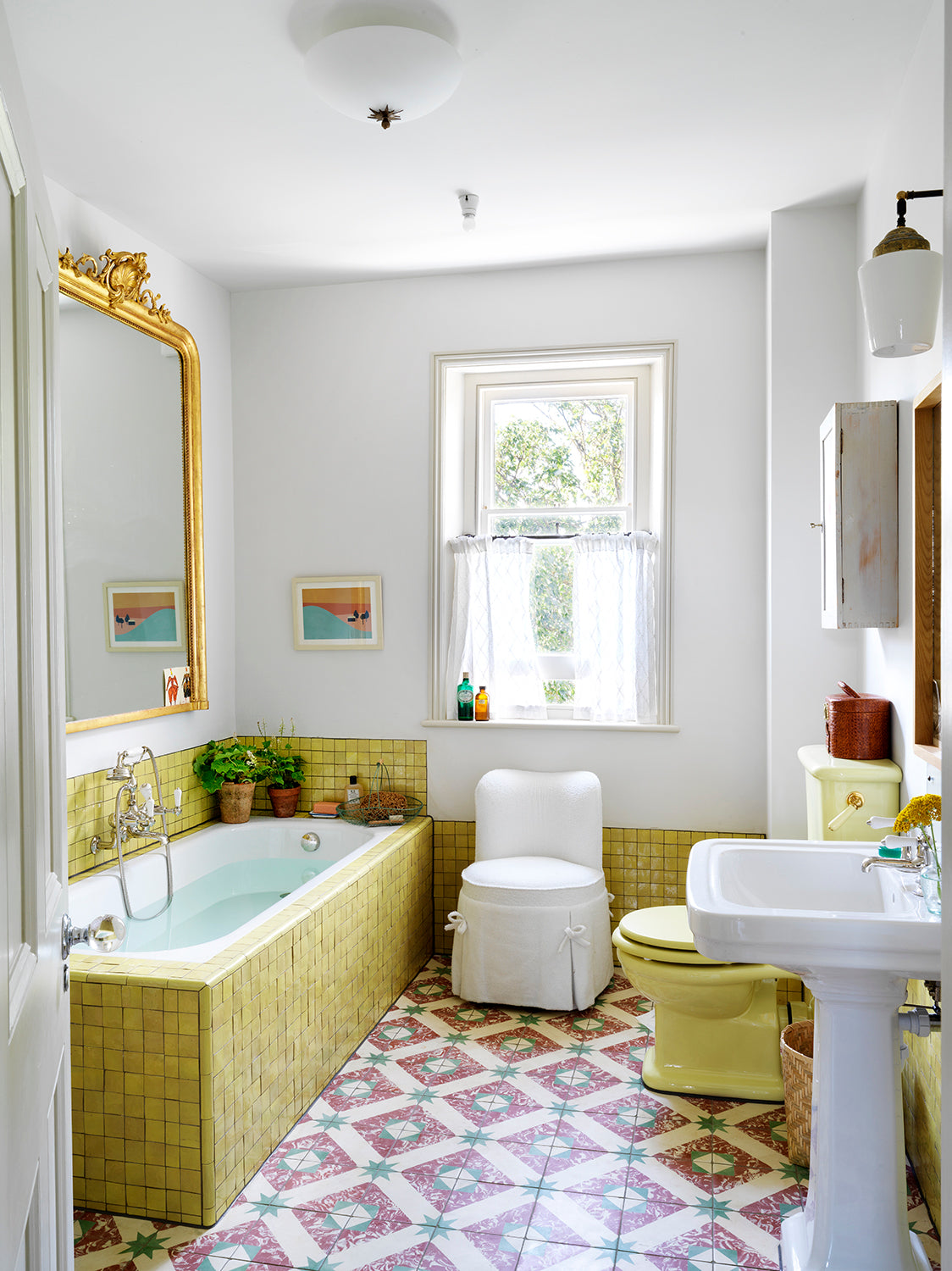 The bathroom off the children's bedroom is covered in yellow zelllige tiles and vintage concrete floor tiles.
Photography: Simon Brown. Completed in 2020. London.