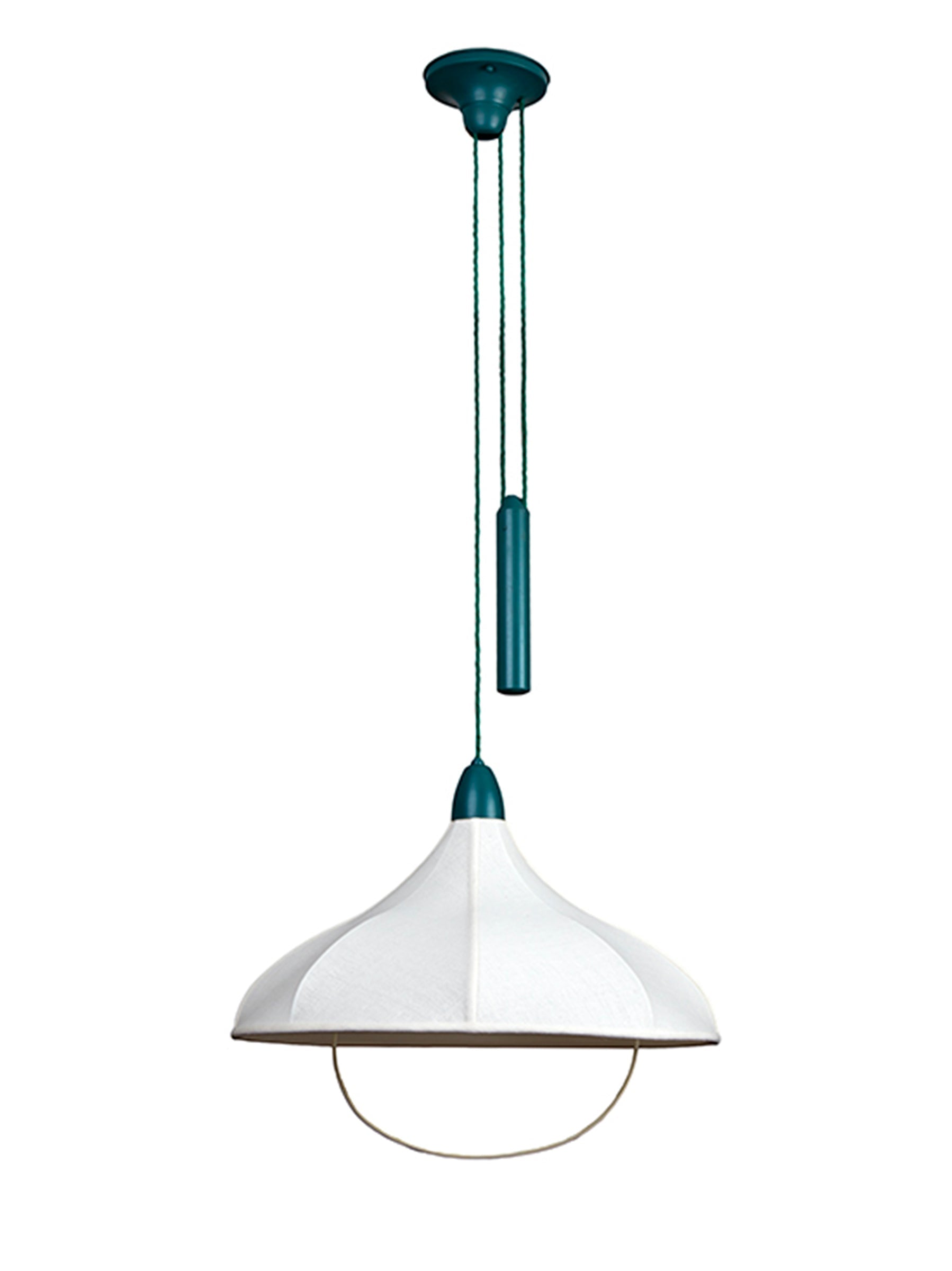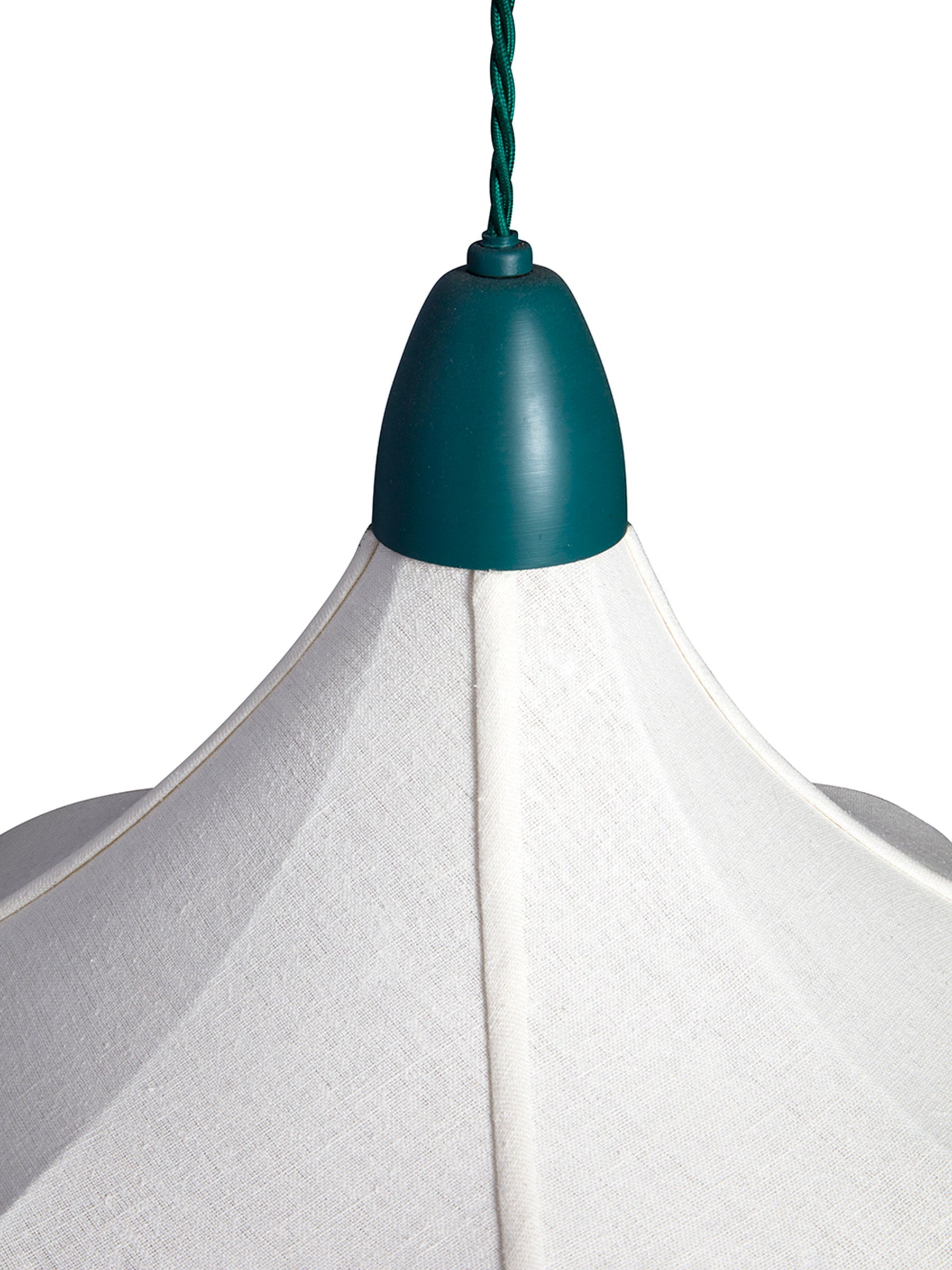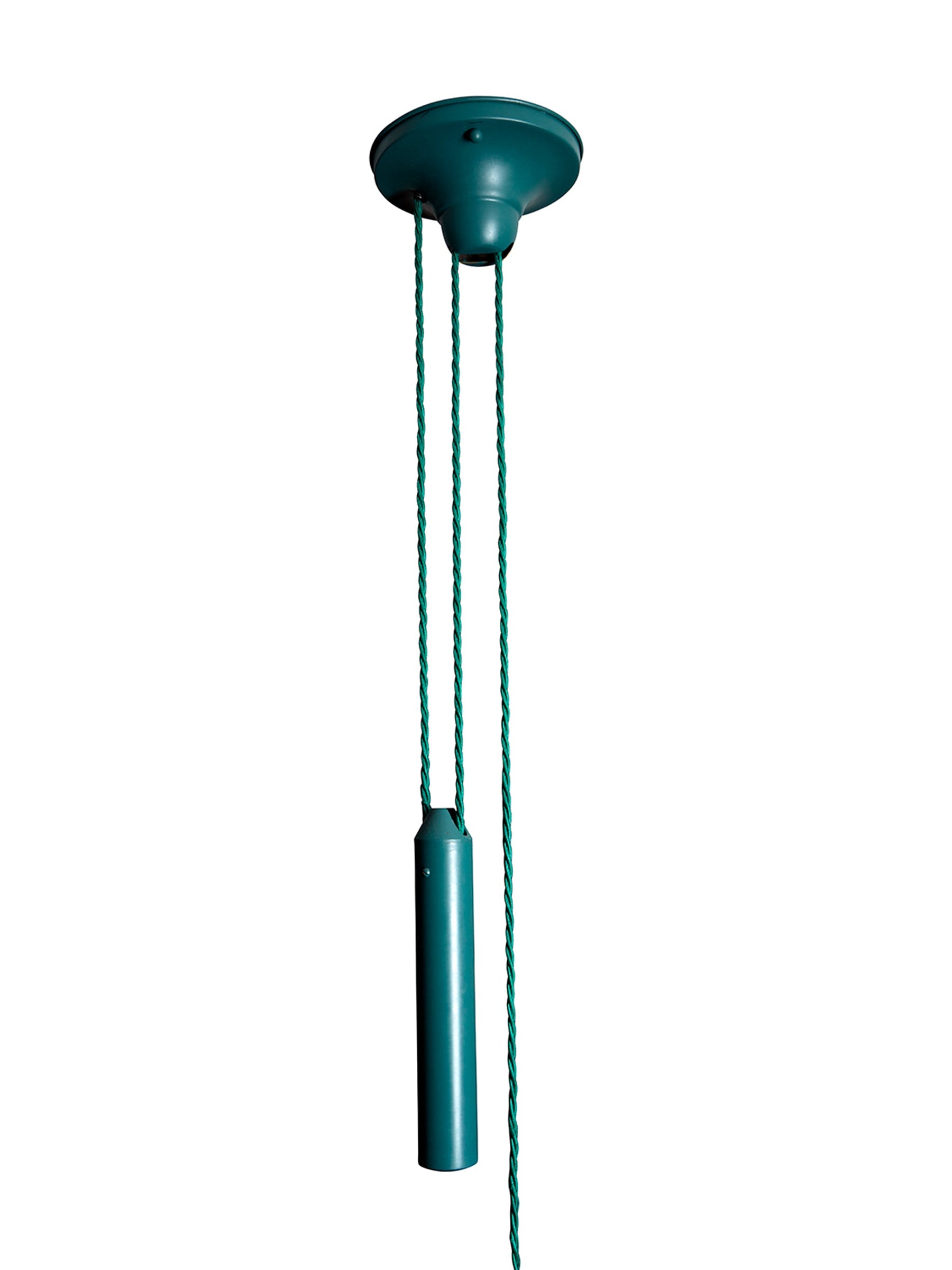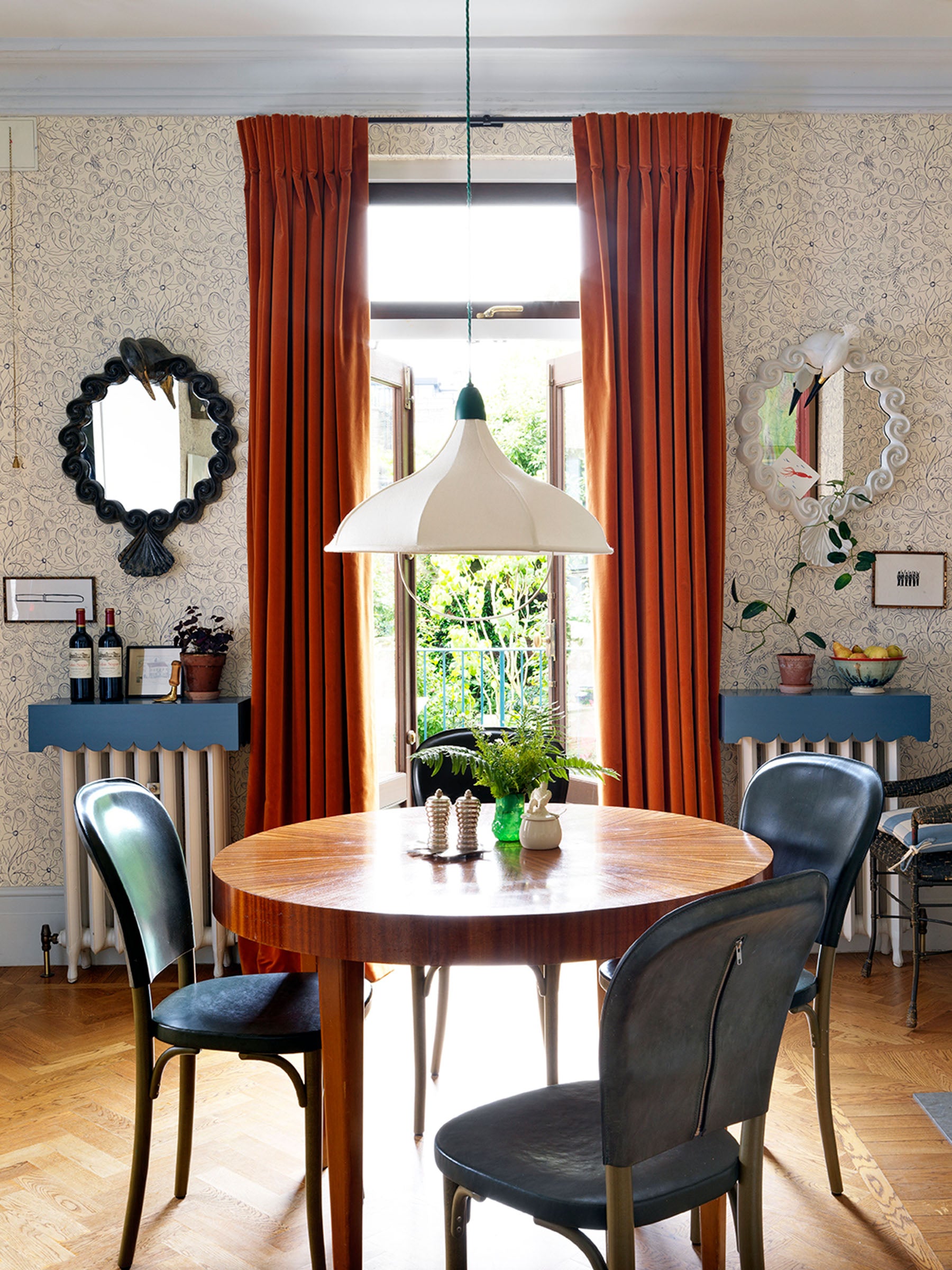 Snowdrop Rise and Fall Light
/
Capable of being lowered and dimmed for a soft, flattering glow, or lifted and brightened for good directional light to work beneath, the Snowdrop is the ideal light to suspend over a breakfast or dining table.  The cotton and wool shade aids the diffusion of light and is made by hand in Rome at a family workshop once used by the late interior designer, Renzo Mongiardino. The rise and fall mechanism utilises the best of British craftsmanship and leverages the shade between high and low heights using an elegant handle and weighted pulley.   
Steel, painted brass, silk flex and cotton and wool shade. 

Shade: Height 300mm - Diameter: 550mm. Total drop 2200mm. Ceiling rose:  Height 100mm - Diameter 155mm.
IP20. Bespoke colours are achievable, so please contact us to tailor a solution for your project. Trade pricing available on request.
Please note that the woven flex (or cord) pictured above is available for EU 240V wiring only. For US 120V wiring, a round, smooth flex is provided. Contact us if you have further questions.