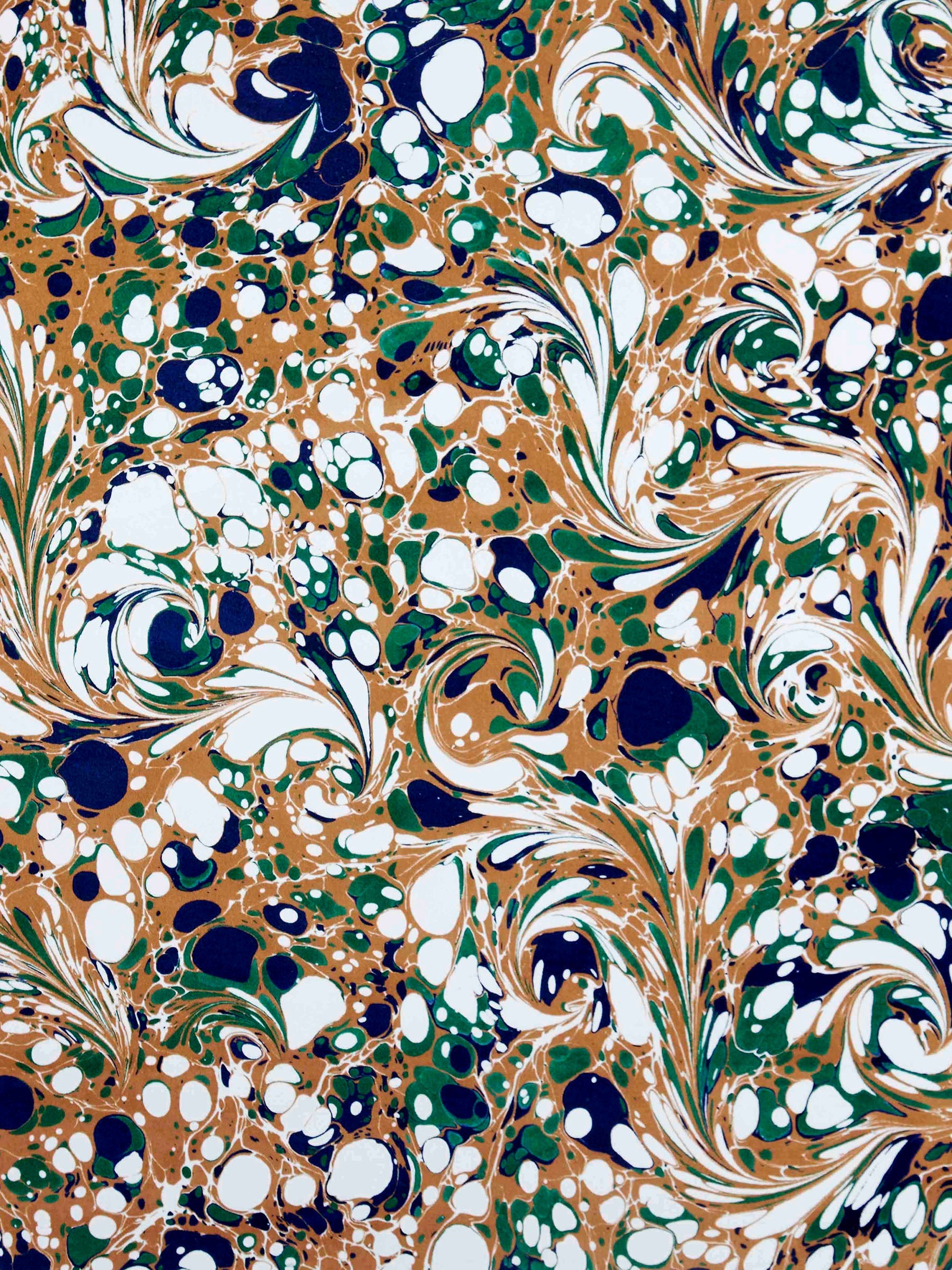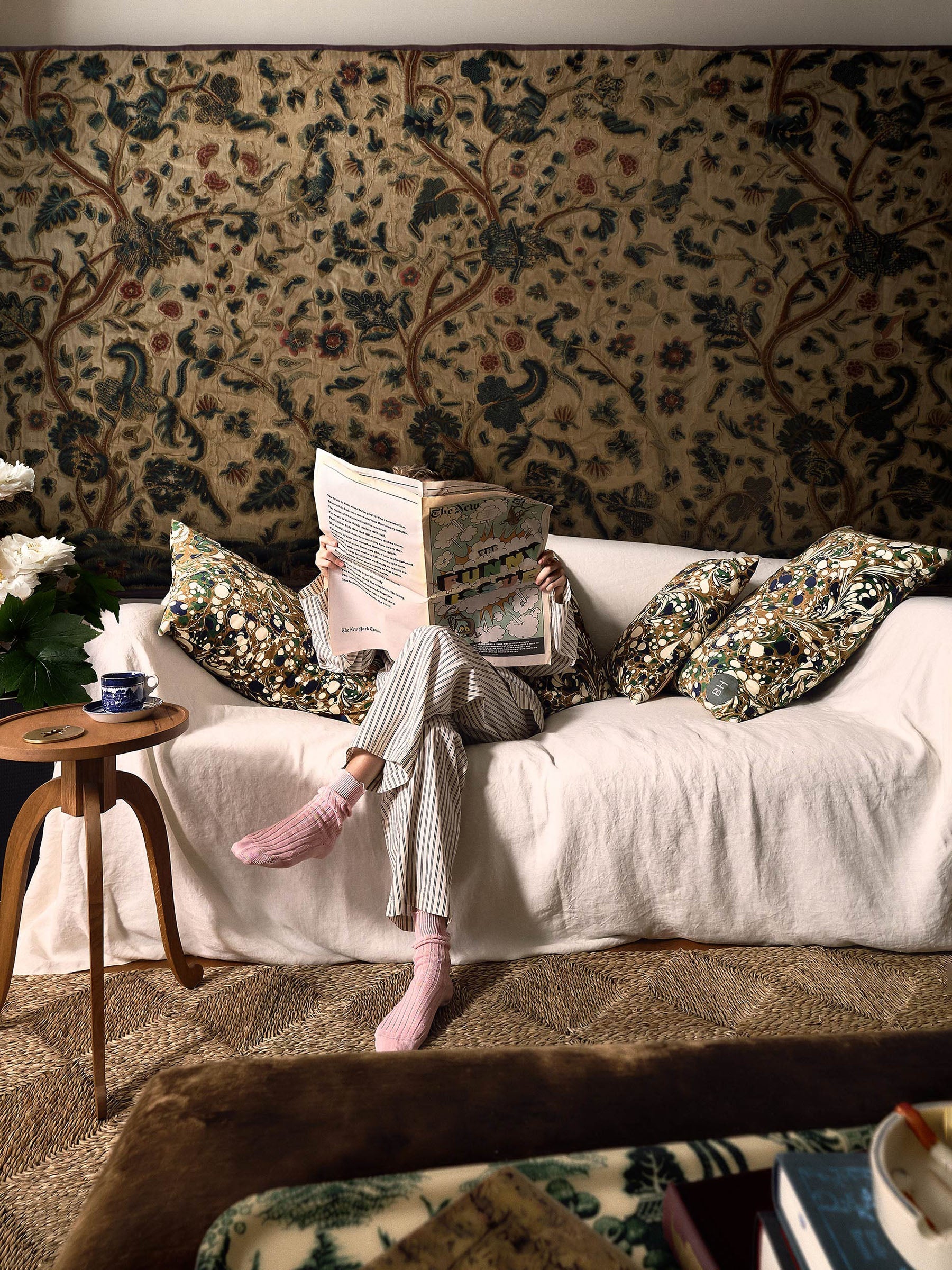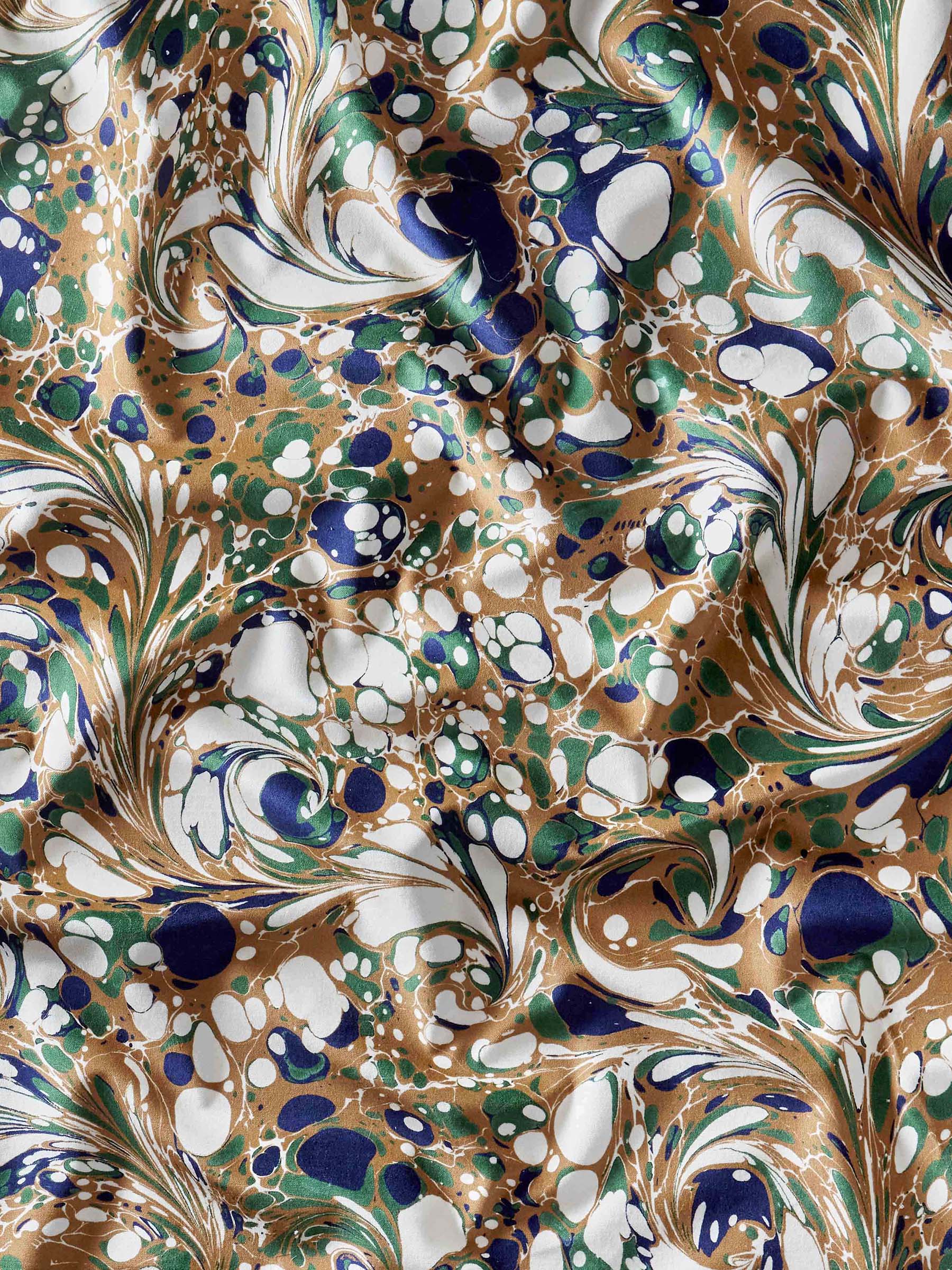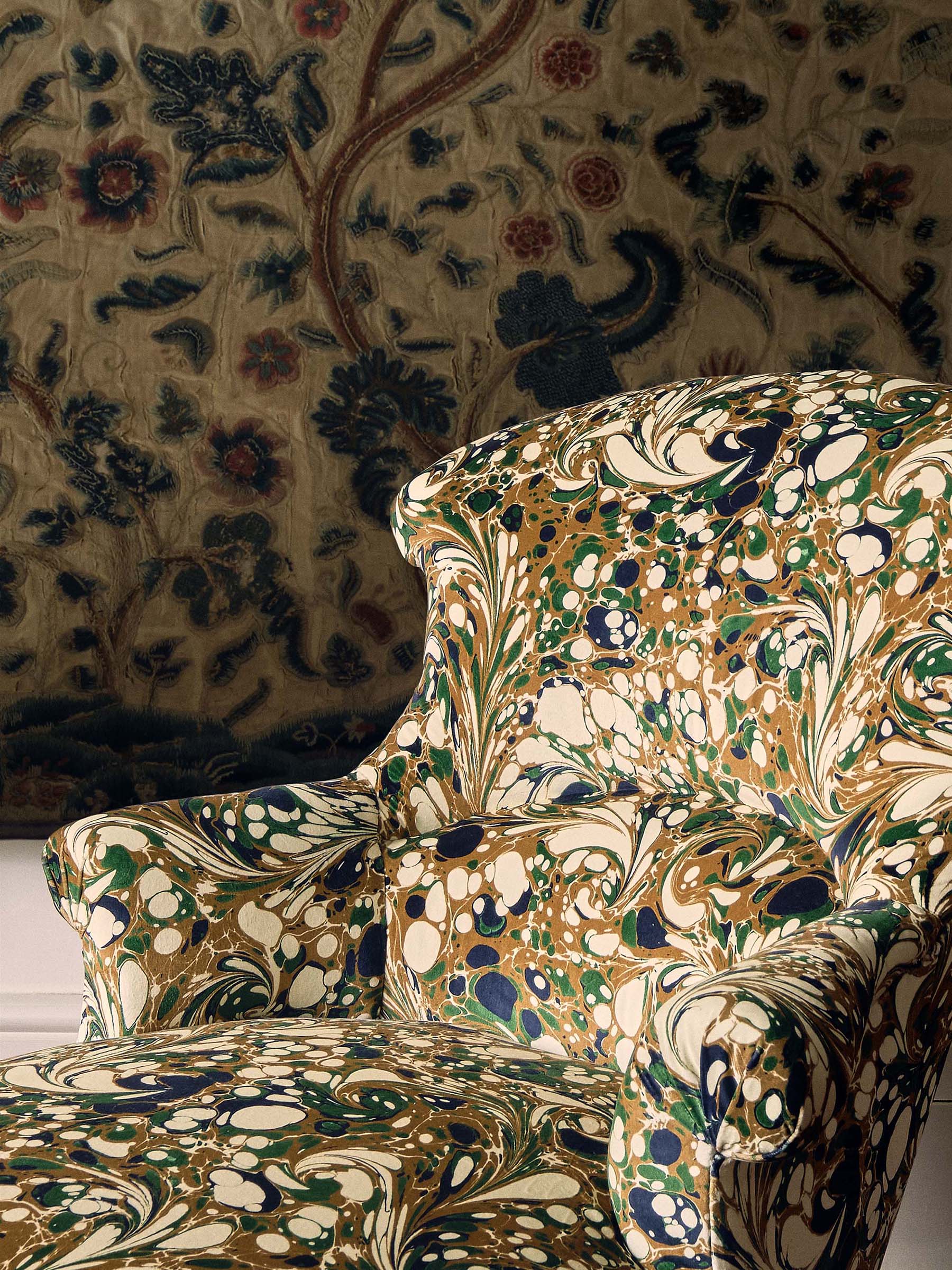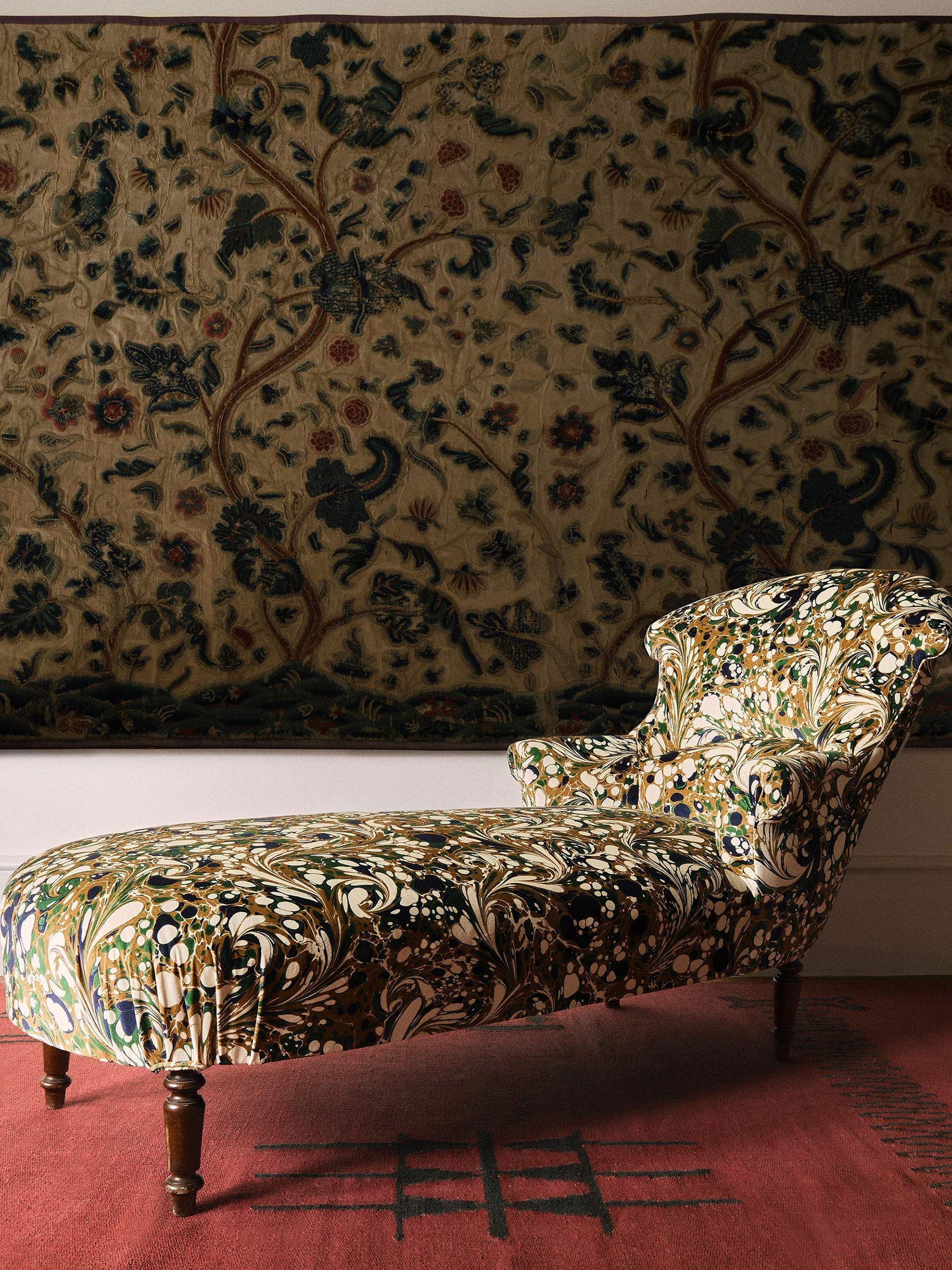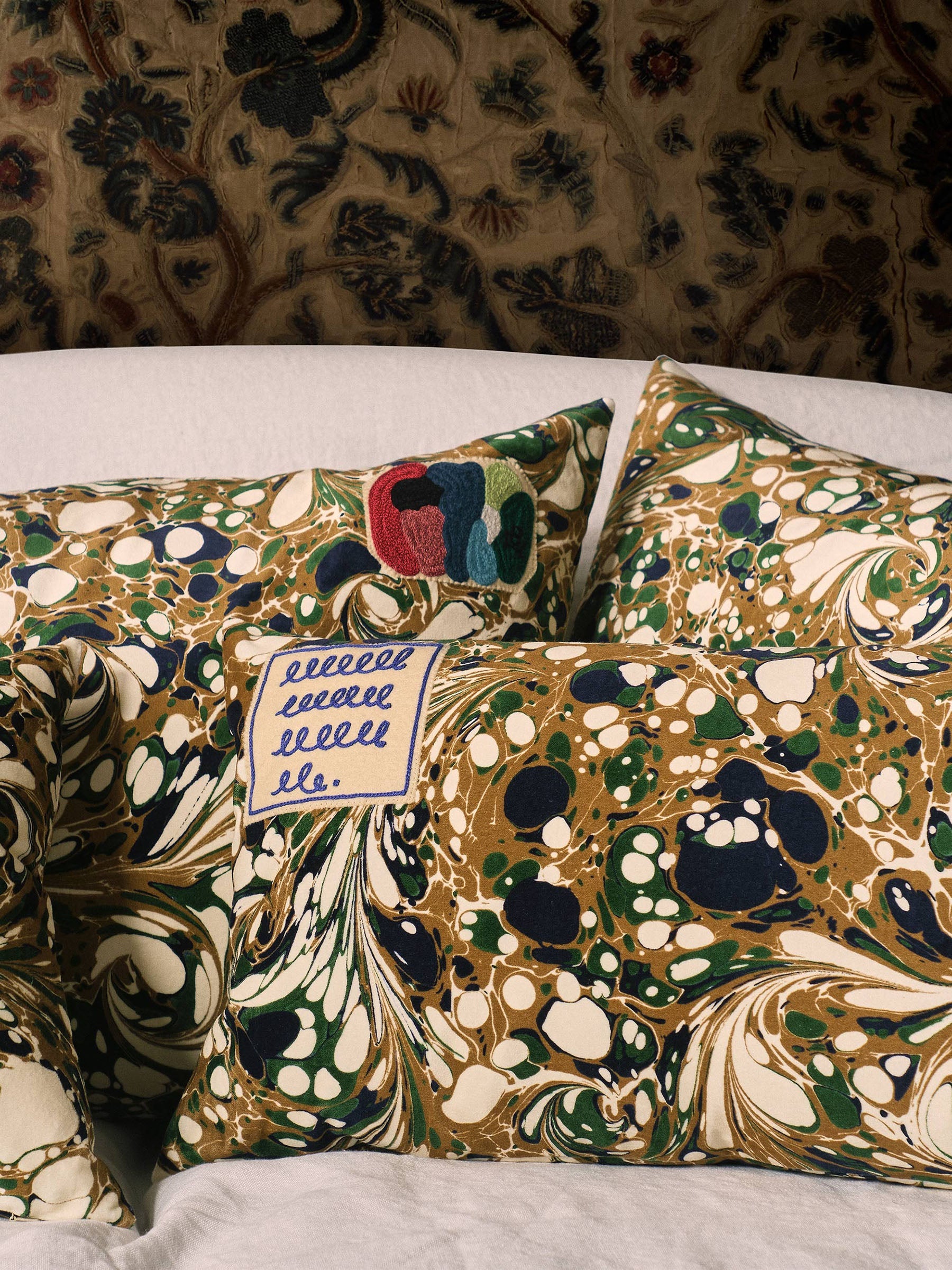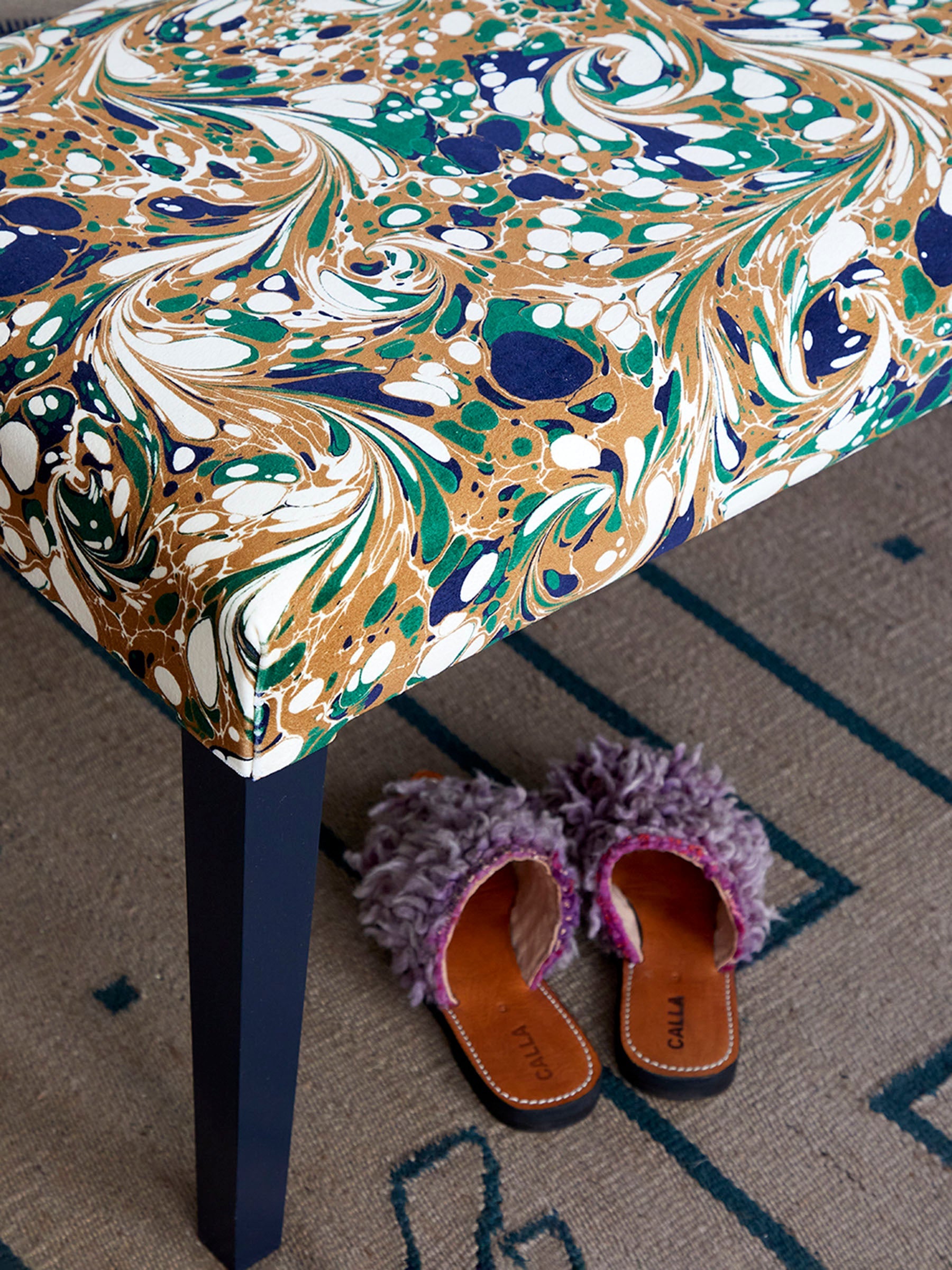 Dappled Velvet
/
Dappled was created using the thousand year old technique of ink marbling. Gentle taps of an ink brush disperse droplets of colour onto the surface of a water bath placed beneath. Guided by the hand of the marbler lightly disturbing and swirling, the water formations and patterns slowly start to take shape. Once the unique design has formed, it is lifted from the water bath on paper and then printed onto cotton velvet at our mill in Italy. Watch the making of Dappled in the video below. 
The tobacco background of Dappled is contrasted with ivory droplets interspersed with deep-sea blue and forest green accents. Its natural colours combined with the bookish heritage of marbling and the youthful energy of the wild swirls makes it a versatile design. Dappled works beautifully if you want to add a subtle edge in a classic setting, as a bolder statement in a paired back scheme, or for adding layering in a home already filled with colour and patterns. The pattern repeat is large and organic, and it looks particularly good as it twists and turns across the arms and backs of upholstered pieces.  


Priced per linear metre.

Click the "Order Sample" button above to add a sample to your cart. For deliveries of samples outside the UK we recommend selecting Express delivery at checkout to avoid delays. If you have any questions please email: samples@beataheuman.com.
66% Cotton, 31% Viscose, 3% Polyester.
Full width: 144cm, Usable width: 133cm, Vertical repeat: 100cm, Horizontal repeat: 68.5cm. Priced per linear metre.
Dry clean only. Trade pricing available on request.