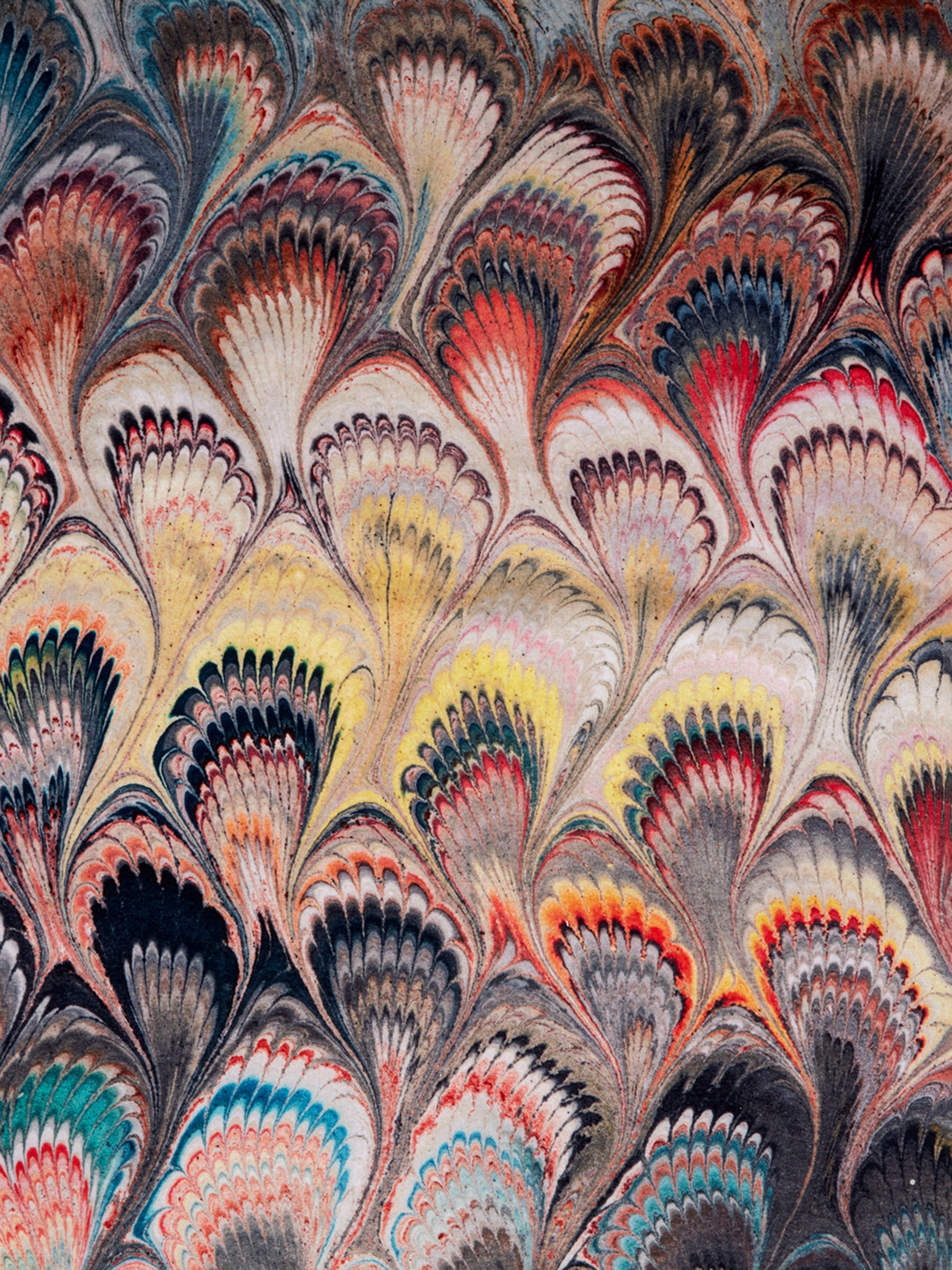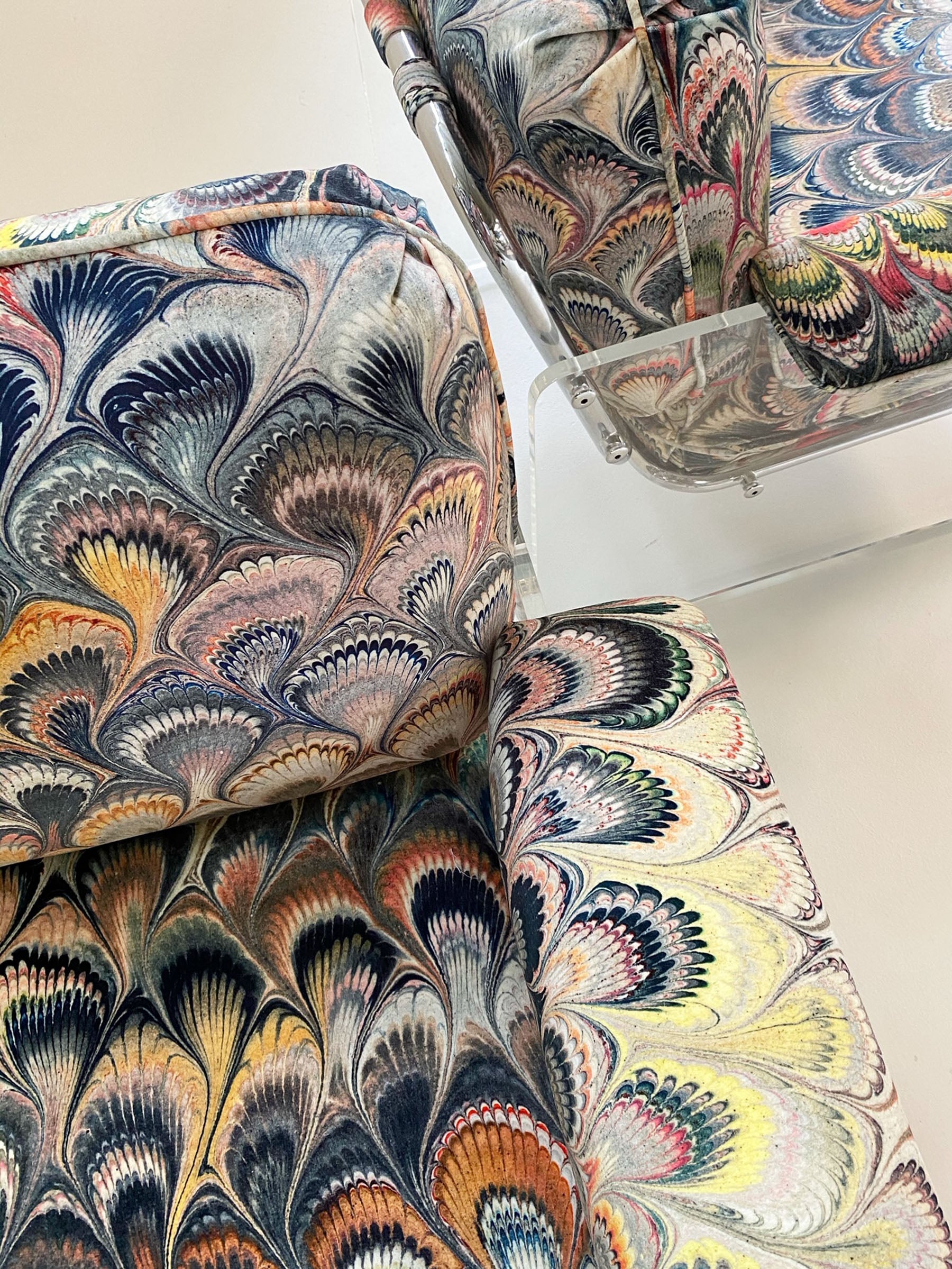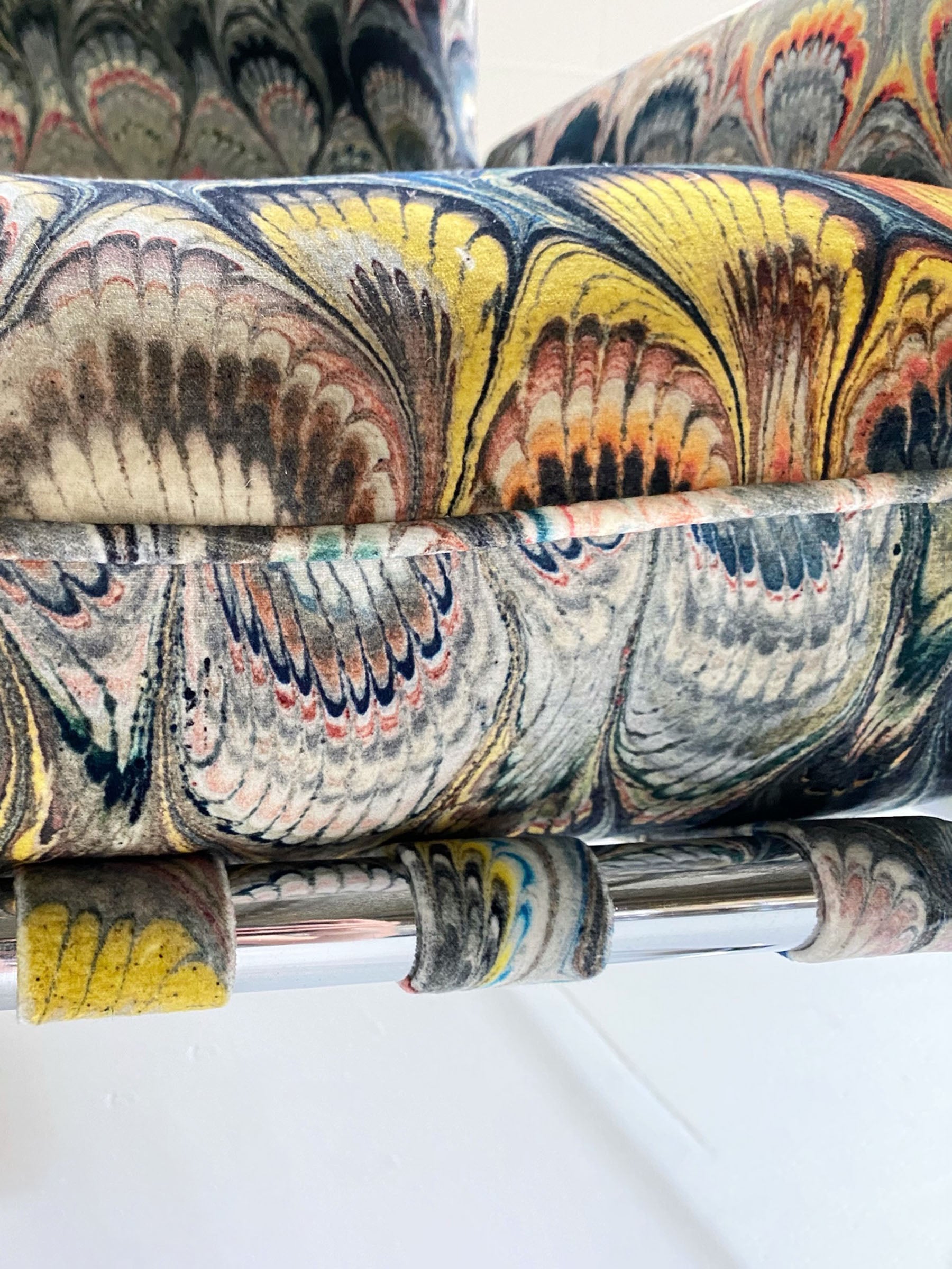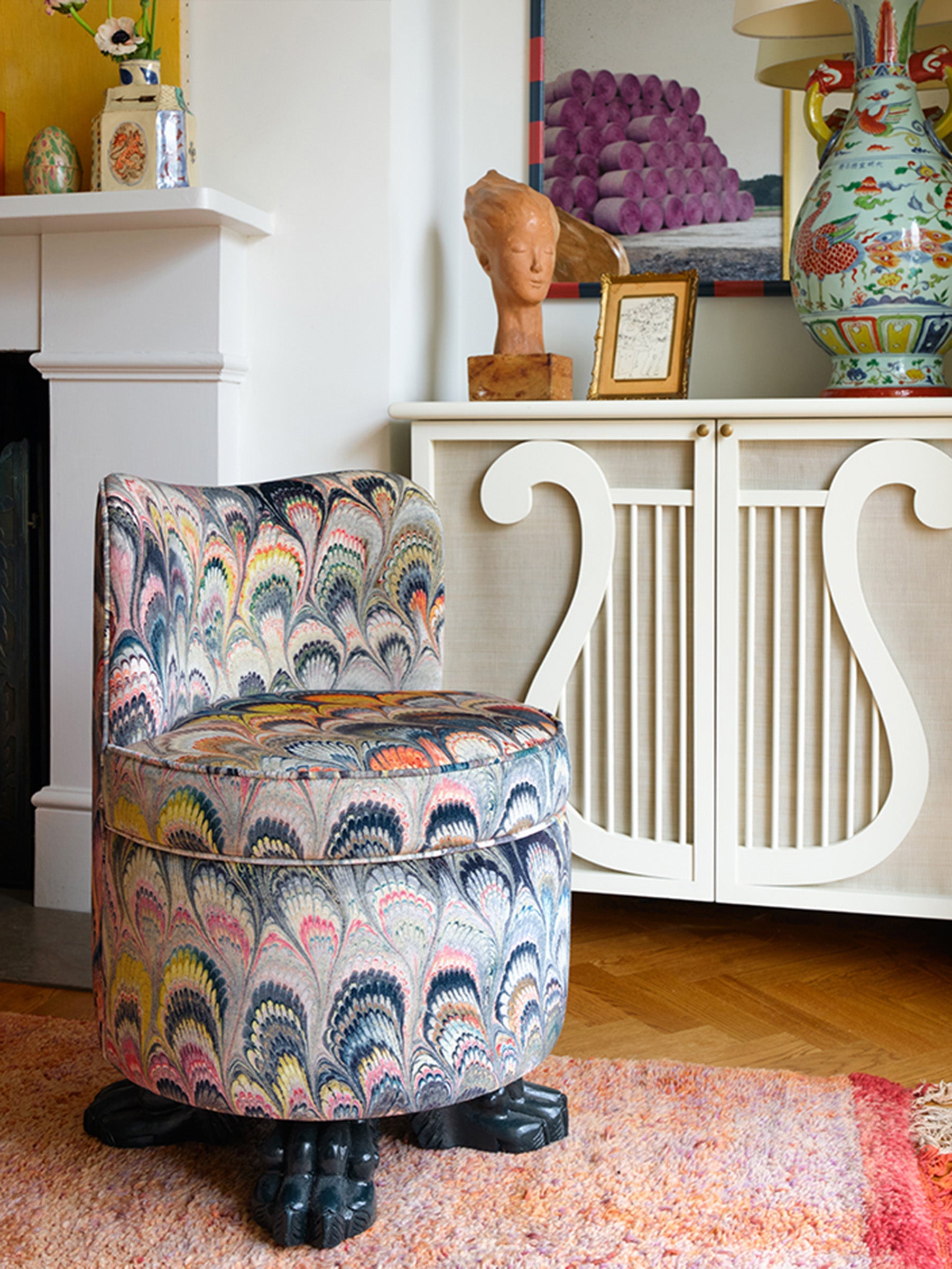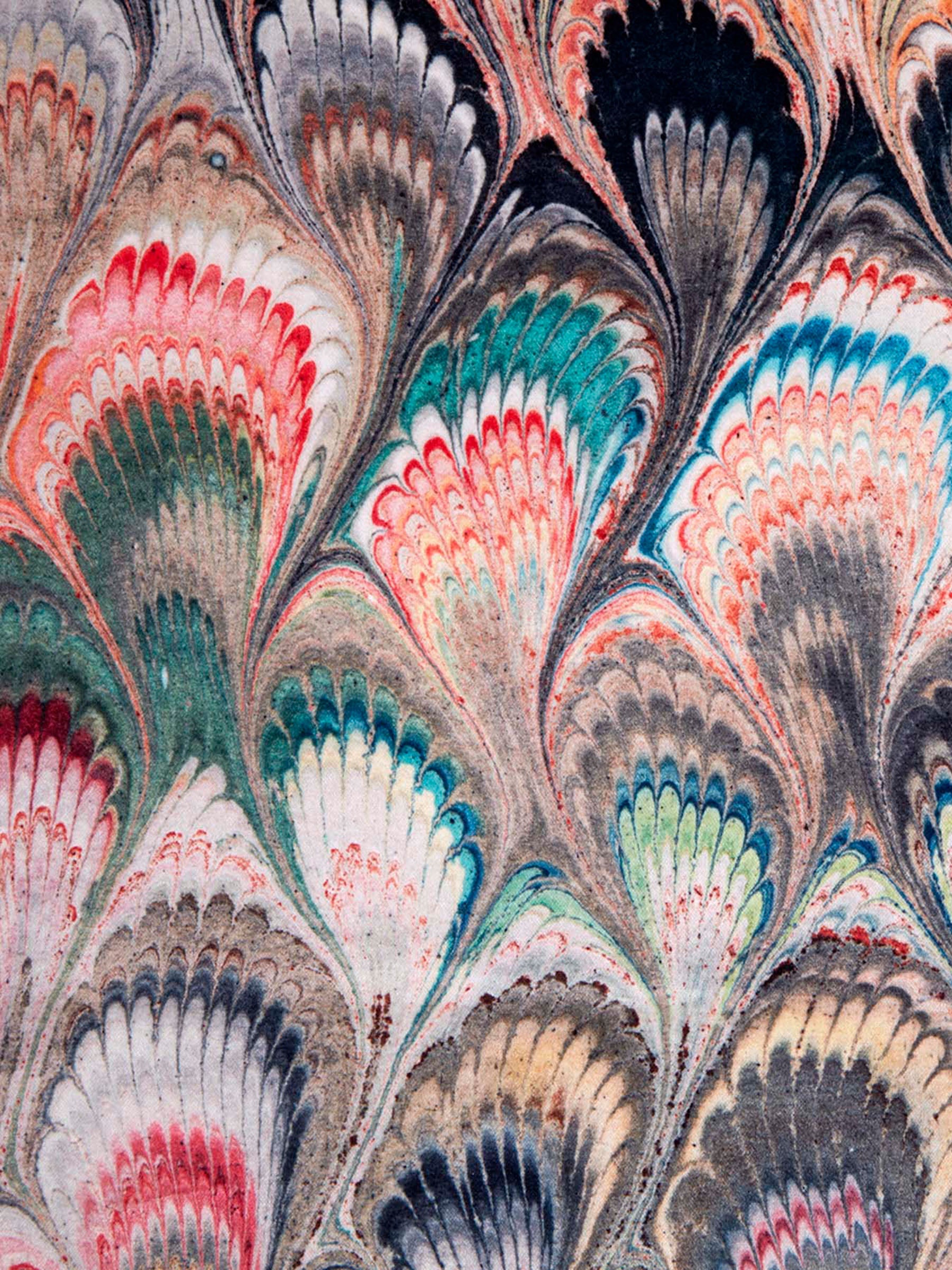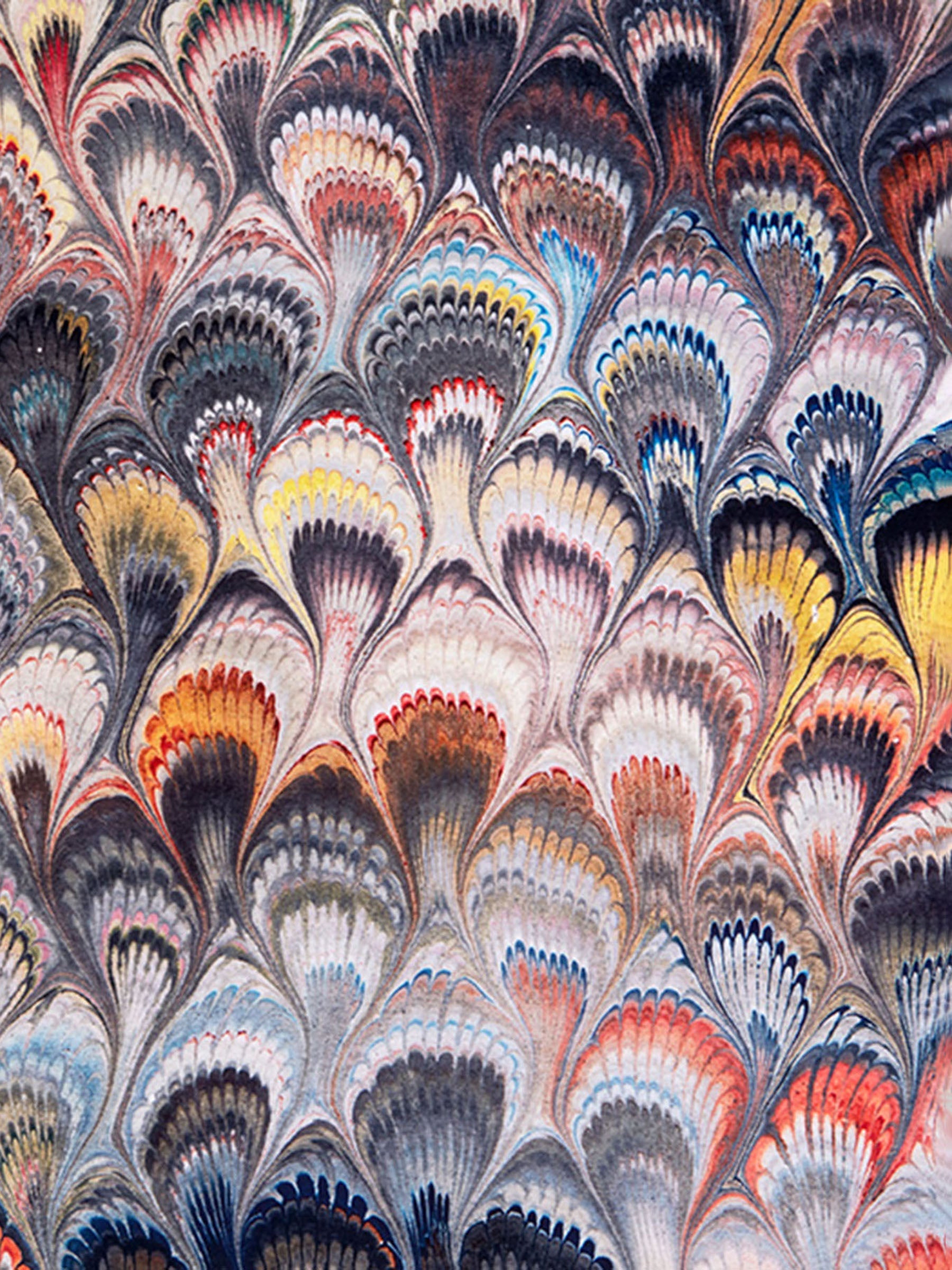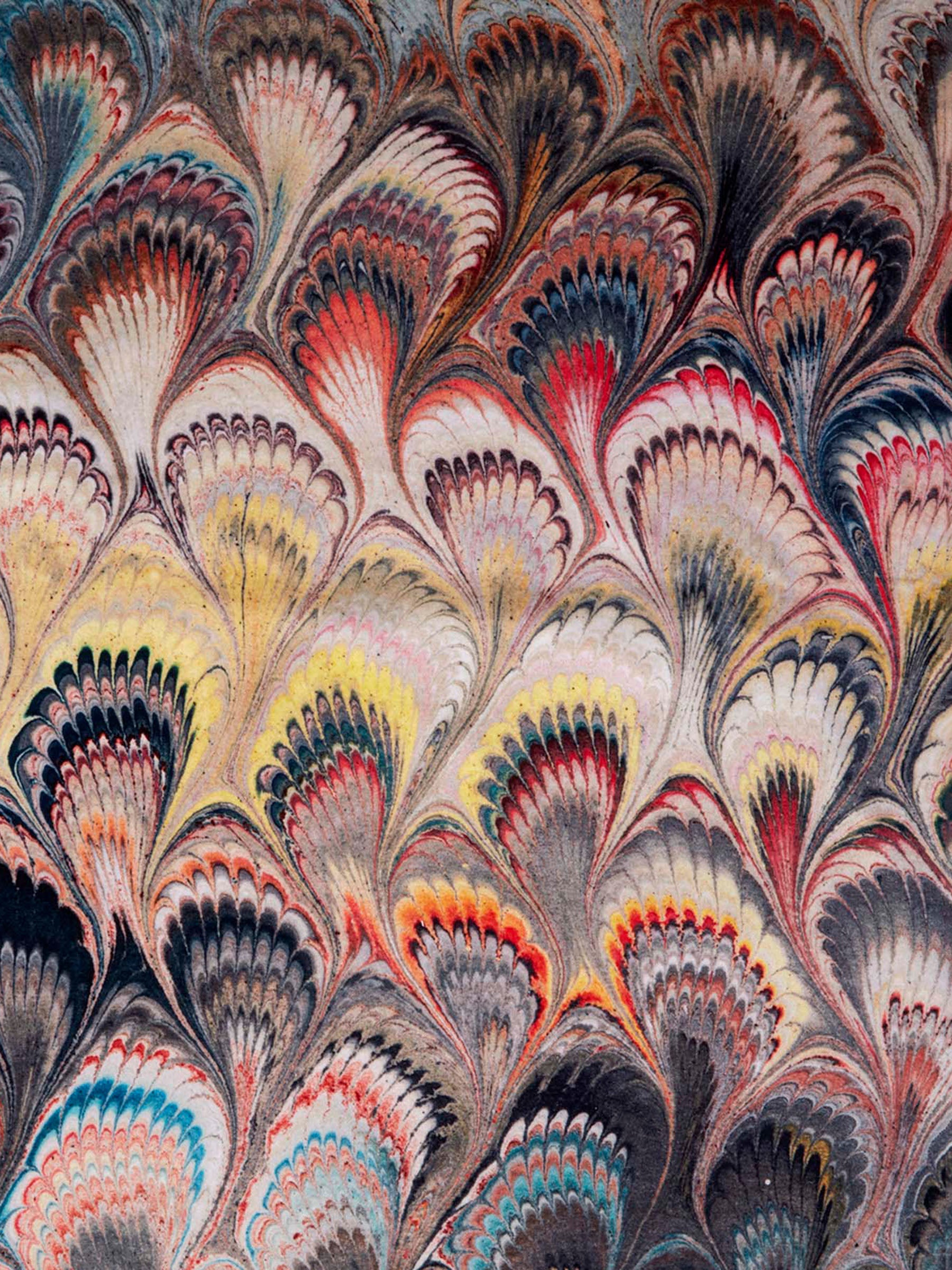 Marbleized Velvet
/
This sumptuous velvet is pretty irresistible! An infinite number of colours and a huge repeat makes the pattern truly unique, with the marbleised texture providing a wonderfully lively and organic feel which works in both modern and traditional settings. 
The design is a new take on the marvellous marbleized paper which became popular in Europe during 17th Century, when it was used to line books and the inside of furniture. Creating the patterns requires great skill and also a small measure of luck, as it is impossible to completely control the outcome, which makes the technique all the more poetic.  
Priced per linear metre.
Click the "Order Sample" button above to add a sample to your cart. For deliveries of samples outside the UK we recommend selecting Express delivery at checkout to avoid delays. If you have any questions please email: samples@beataheuman.com.
66% Cotton, 31% Viscose, 3% Polyester.
Full width: 144cm. Usable width: 136cm. Vertical repeat: 200cm. Horizontal repeat: 135cm. Priced per linear metre.
Dry clean only. Trade pricing available on request.