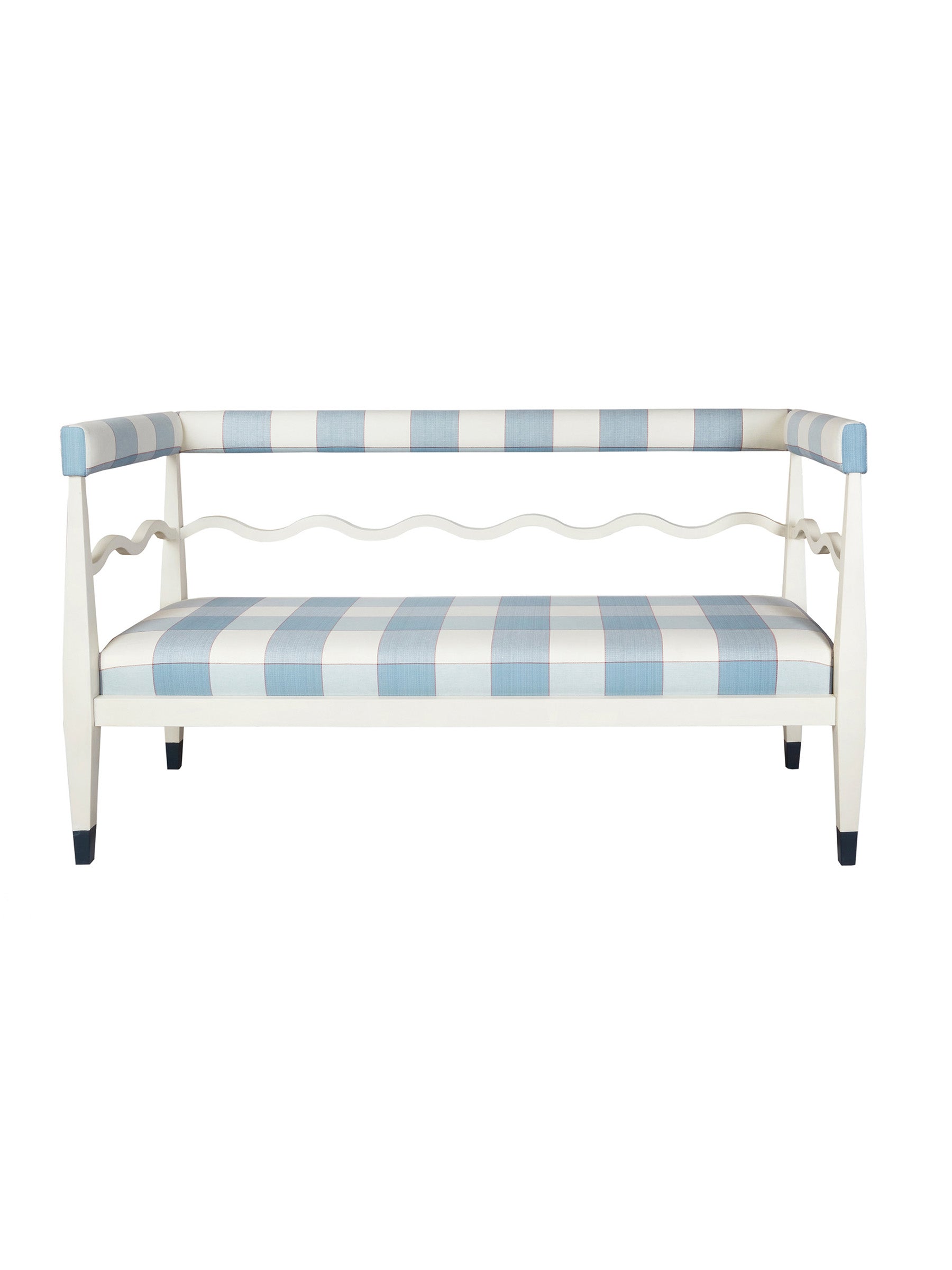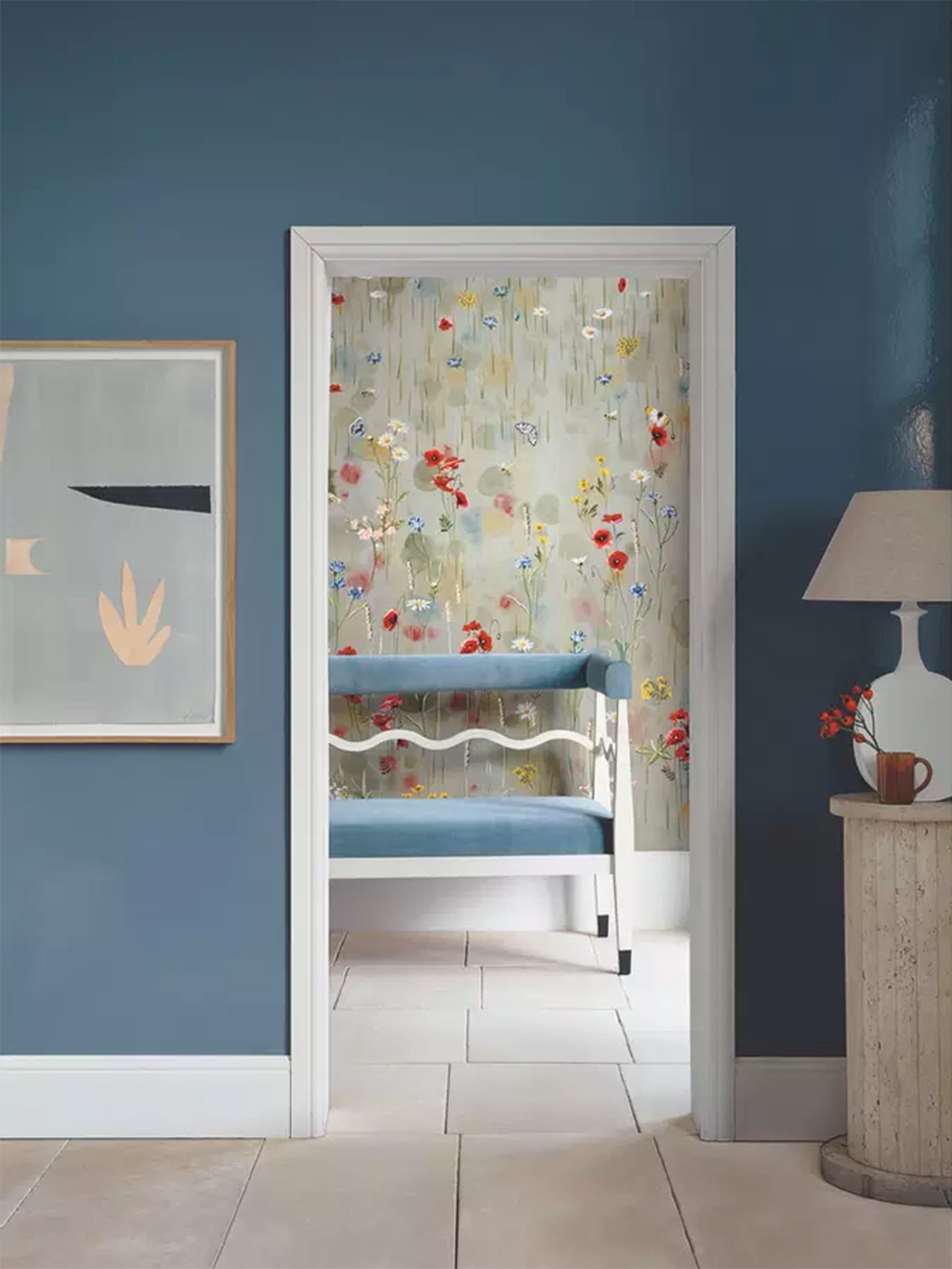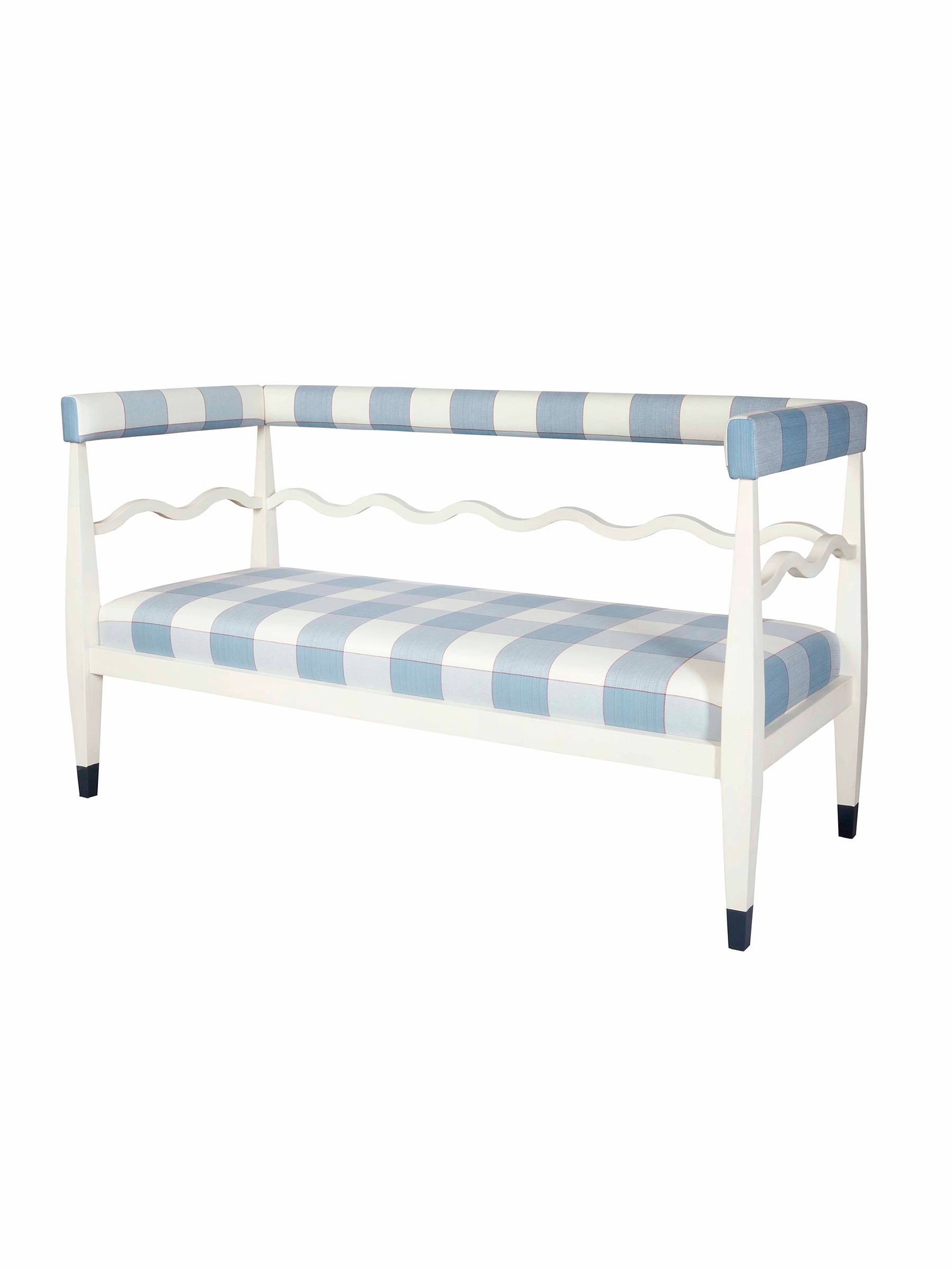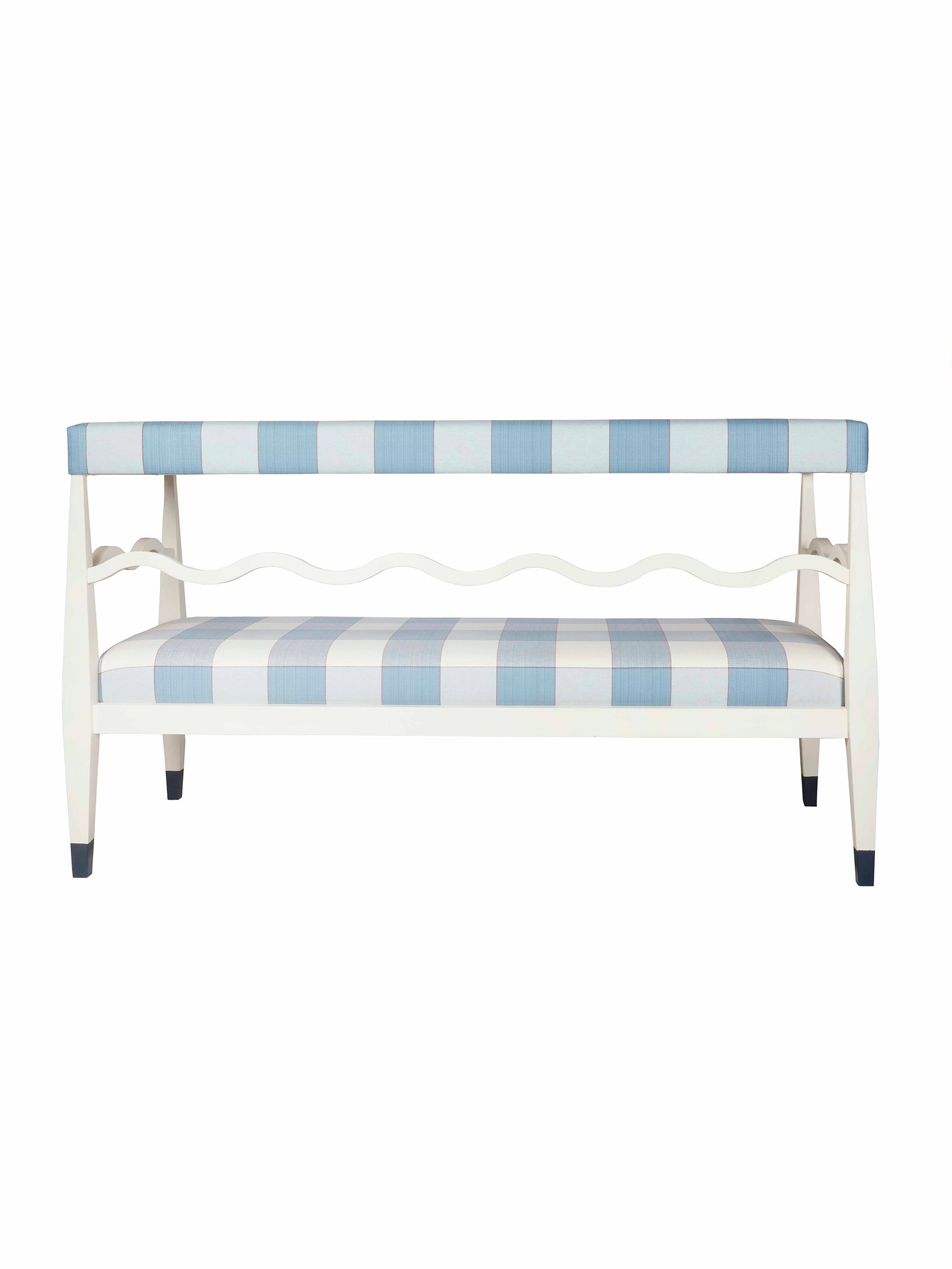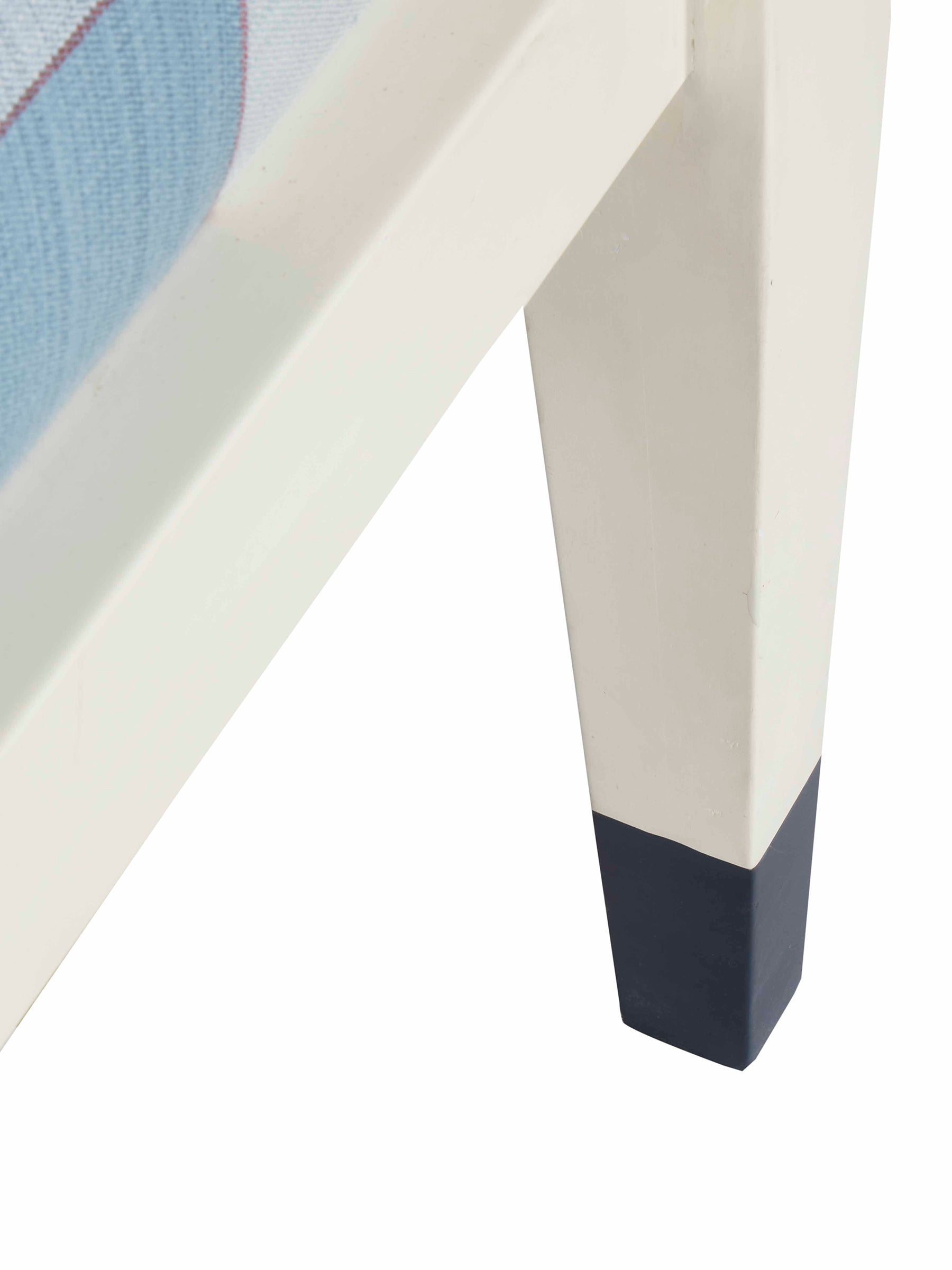 Oscilla Bench
/
The Oscilla Bench's distinctive wavy back motif and painted black cap feet are inspired by an original 1920s design. This striking piece works perfectly as a bed-end bench or as a feature in an entrance hall.
£4900 (ex. taxes) excluding fabric.
Length: 165cm - Height: 84cm - Depth: 62cm. Bespoke dimensions available on request.
Made to order - approx 12 weeks.
Made with FSC certified beech and traditionally upholstered in England. Clients can specify a fabric of their choice and select a paint colour for the frame and cap feet. Fabric required: 4 metres. Trade pricing available on request.