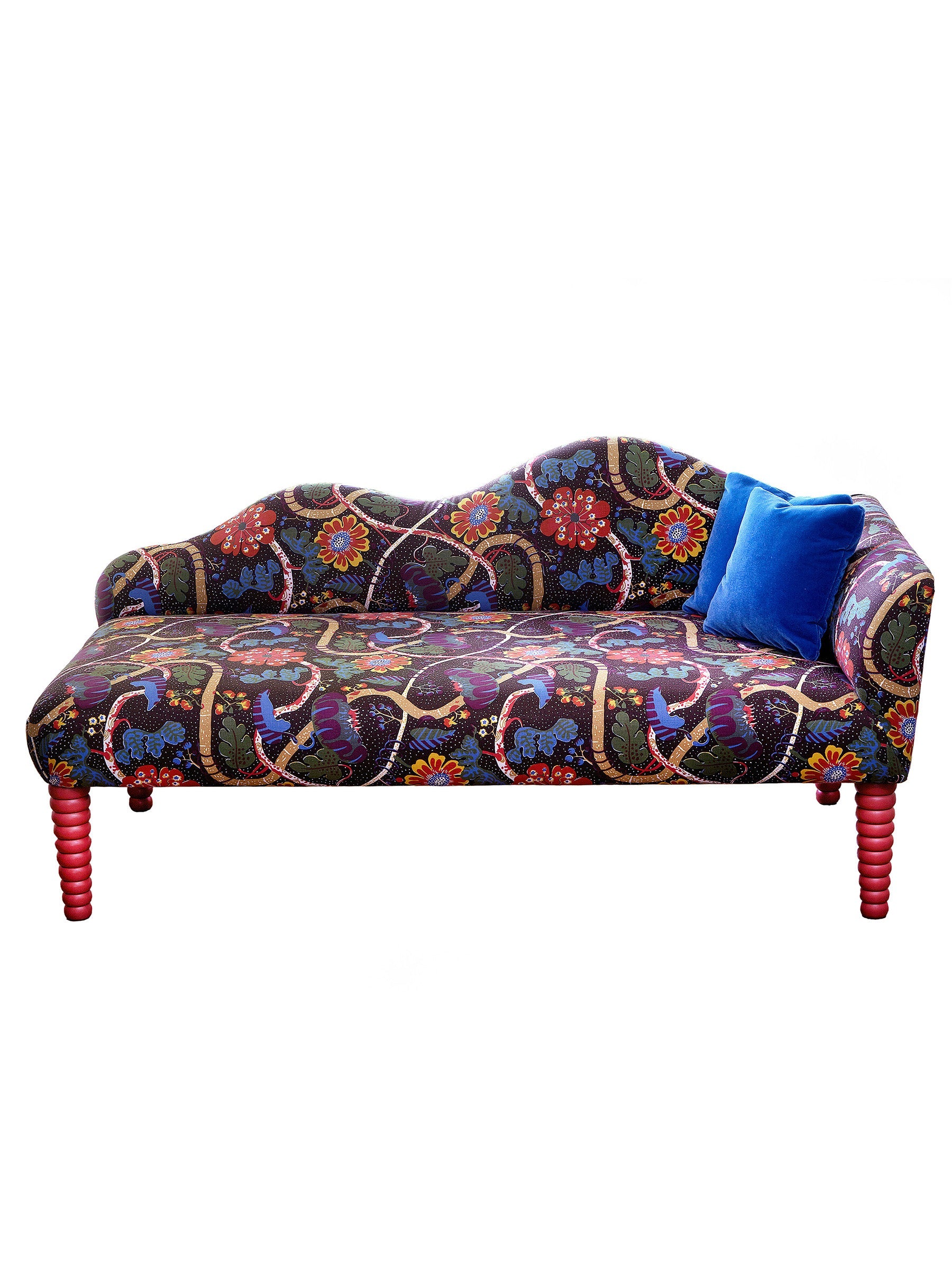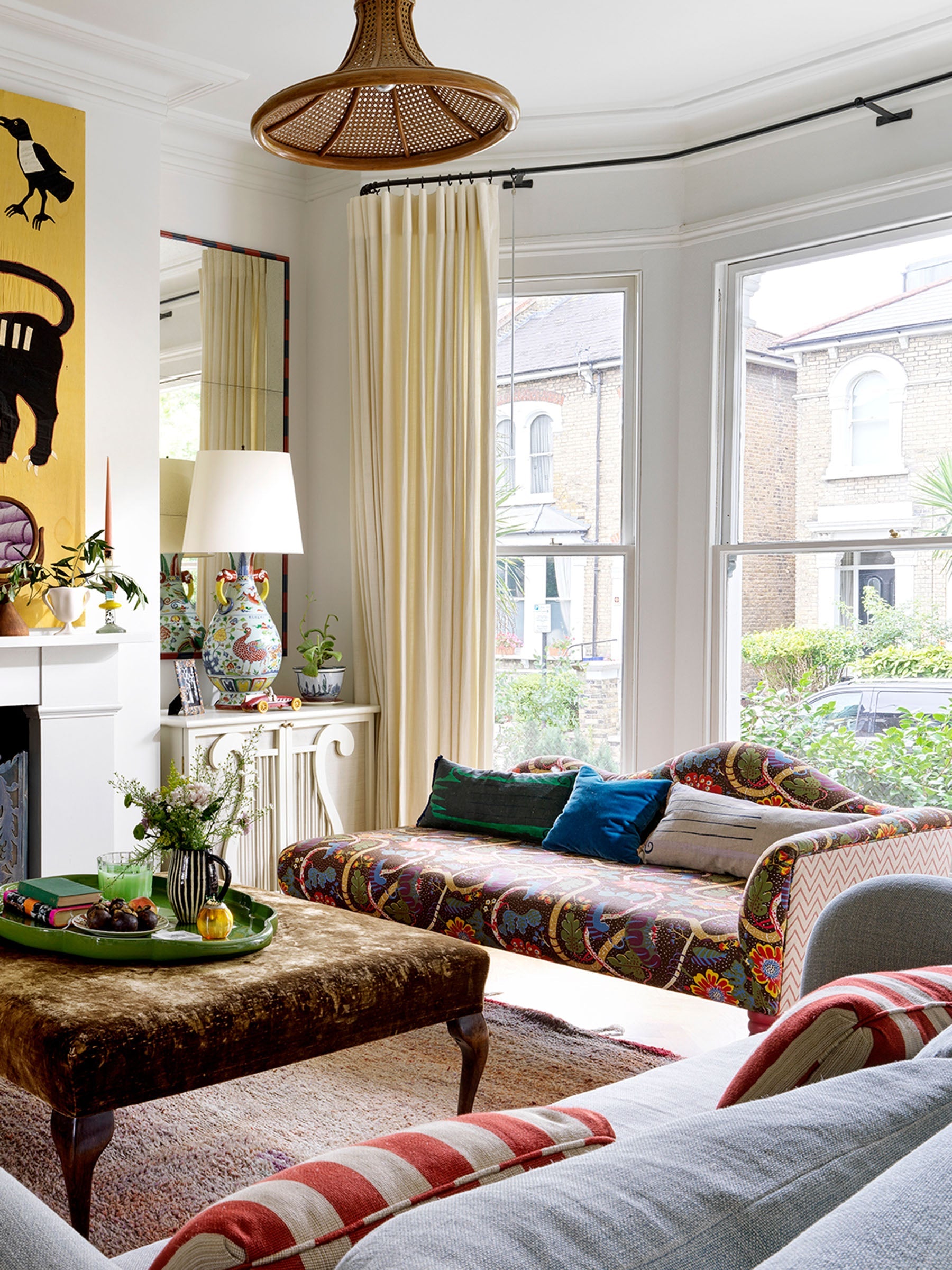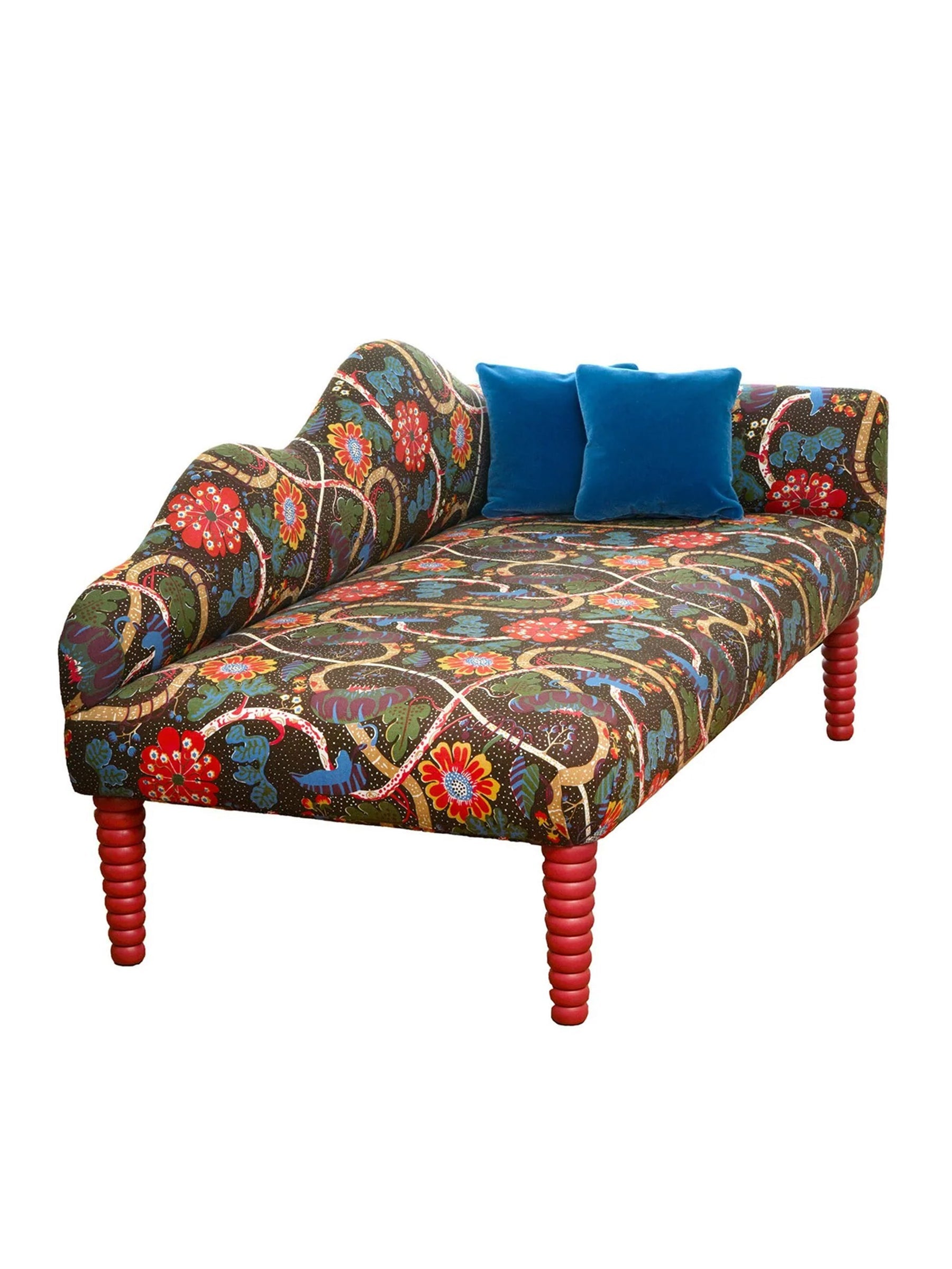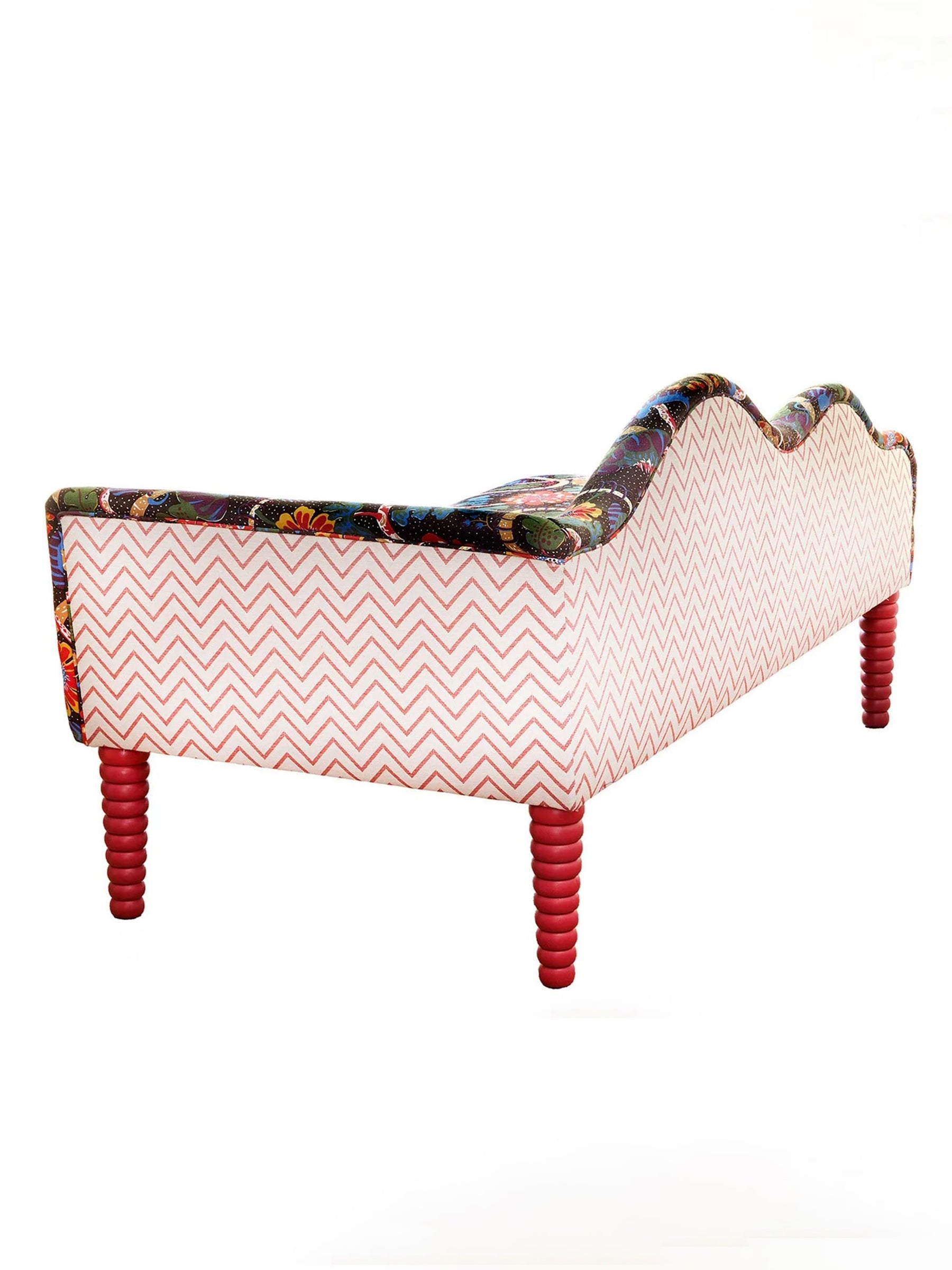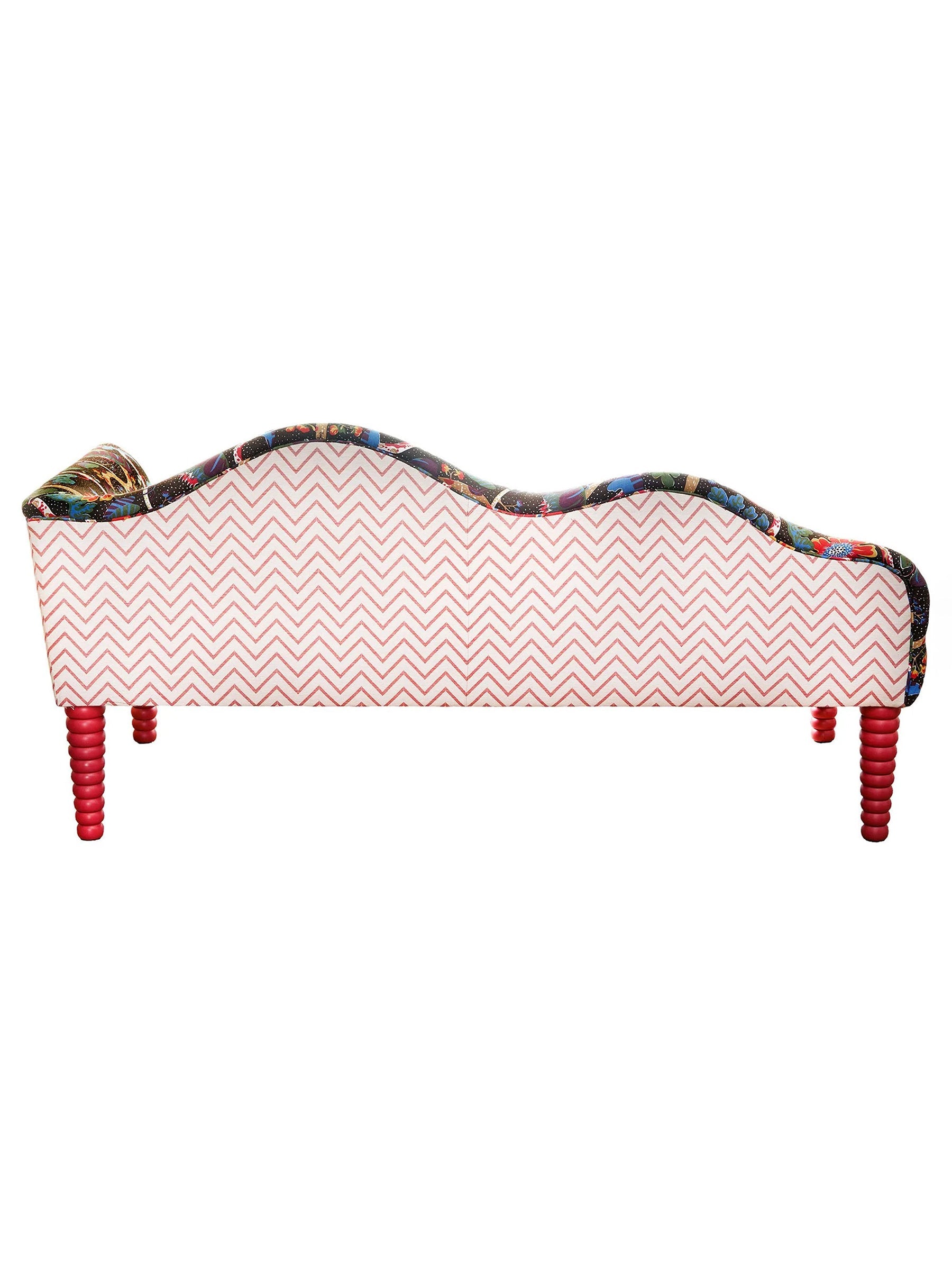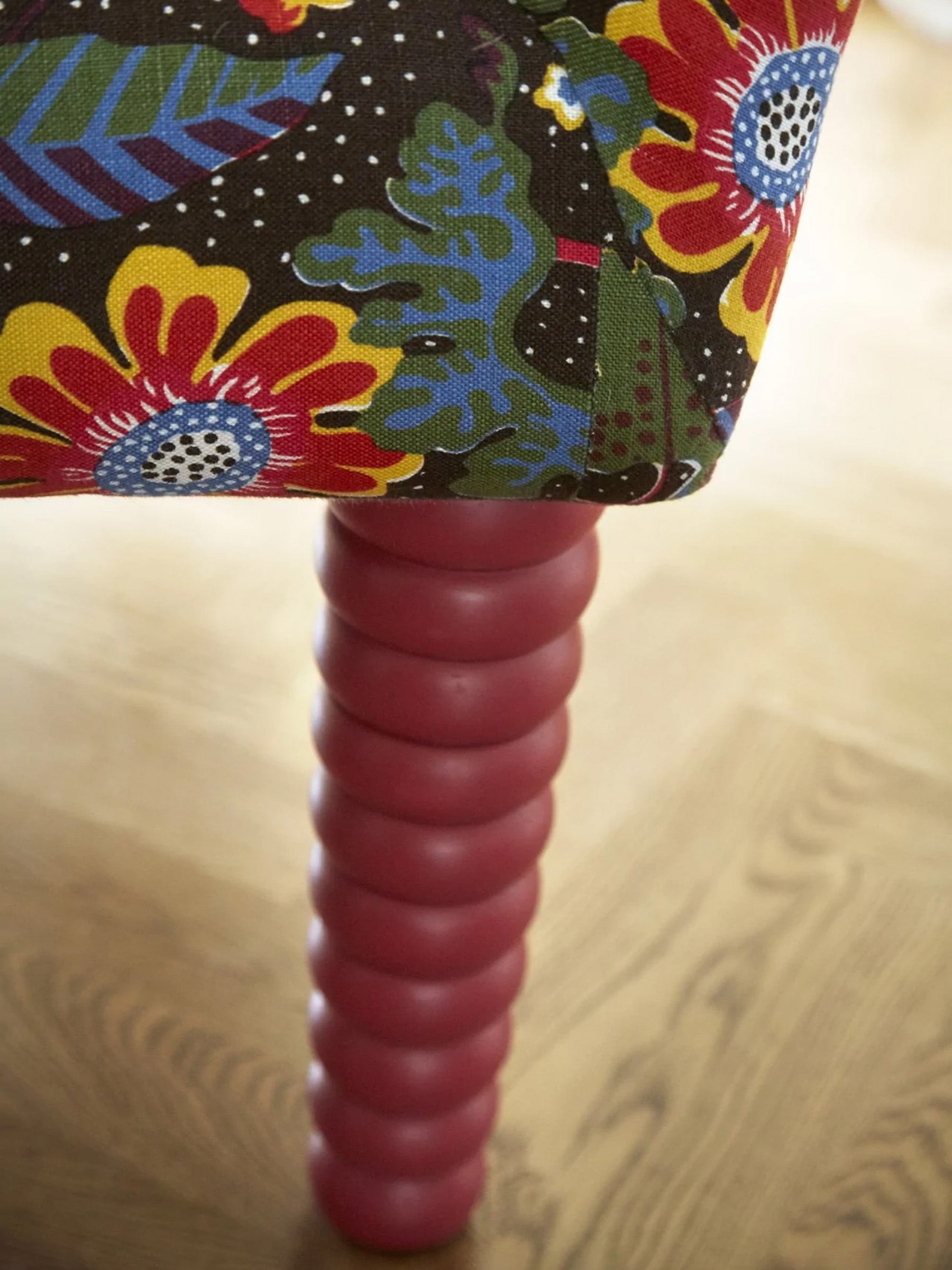 Wave Longue
/
The curves of our Wave Longue encourage the eye to travel and create a sense of movement in the room. Designed with functionality in mind, the bench is comfortable enough to curl up and read a book on, and long enough to share with friends. Held sturdy by carved bobbin legs, the open base allows the piece to float elegantly in a room or add interest against a wall.  
Pictured here in Josef Frank's 'Mirakel'. A fabric of your choice can be used for the seat and back. Please contact us for recommendations.
£4800 (ex. taxes) excluding fabric.
Upholstered chaise longue with beech wood frame and hand-carved bobbin legs. 
Height: 84cm - Width: 180cm - Depth: 84cm Seat Height: 44cm - Leg Height: 27cm. Bespoke dimensions are available on request.  
Made to order - approx 12 weeks.
Made with FSC certified beech and traditionally upholstered in England. Clients can specify a fabric of their choice and select a paint colour for the feet. Fabric required: 9 metres, or as shown: 6 metres for the front and 3 metres for the back. The arm rest may be on the left or right side and a colour may be specified for the bobbin legs. Trade pricing available on request.