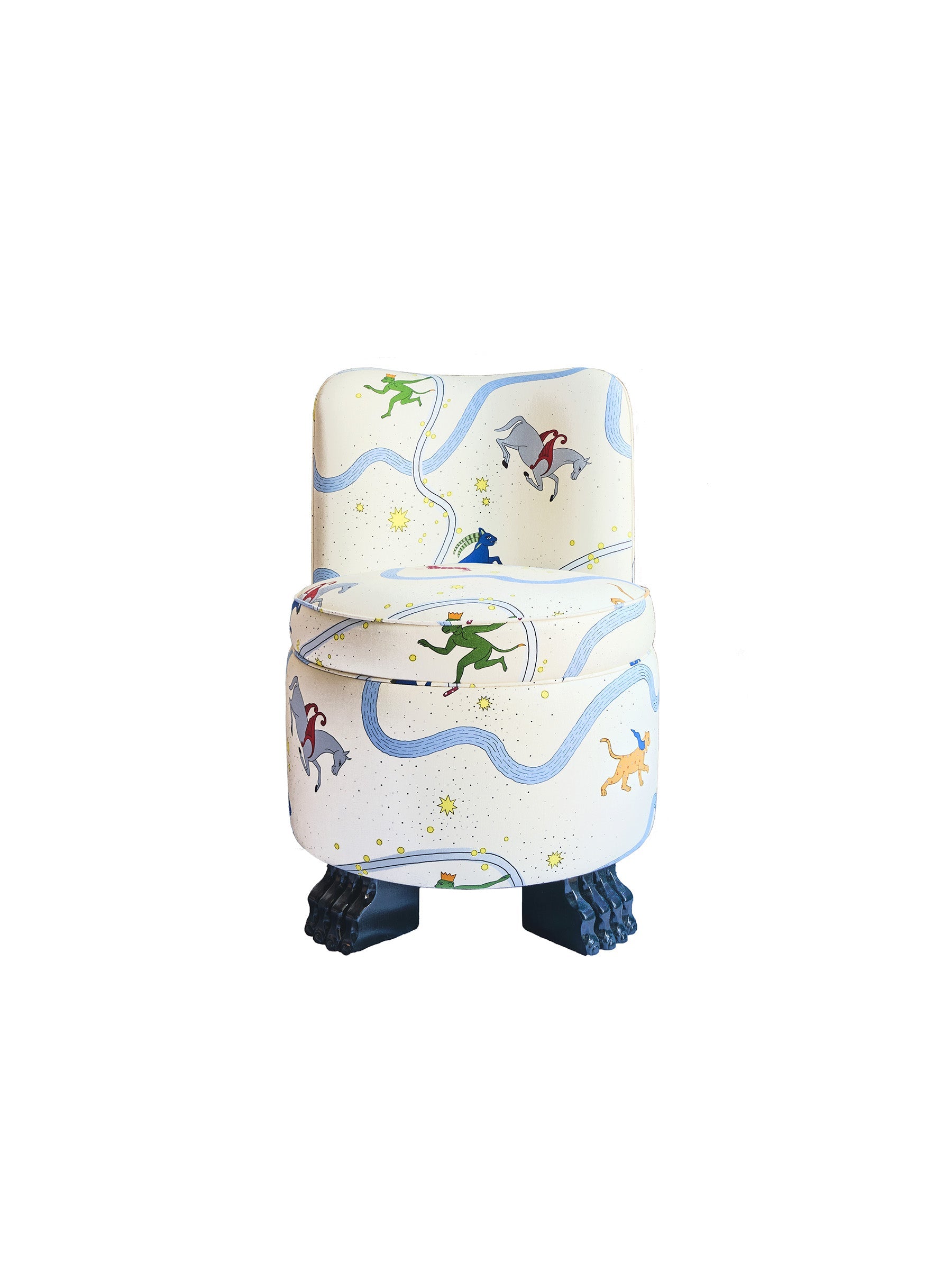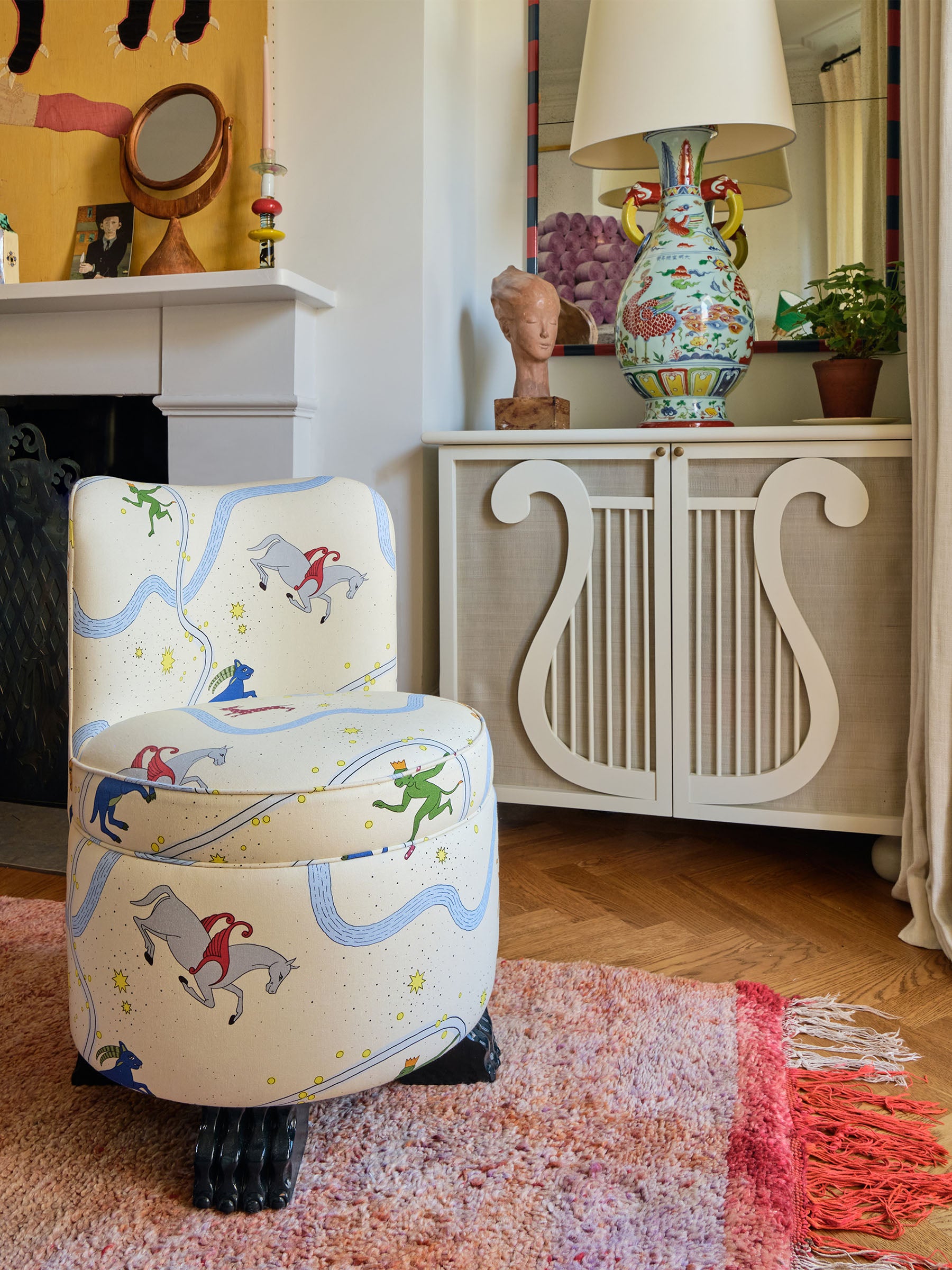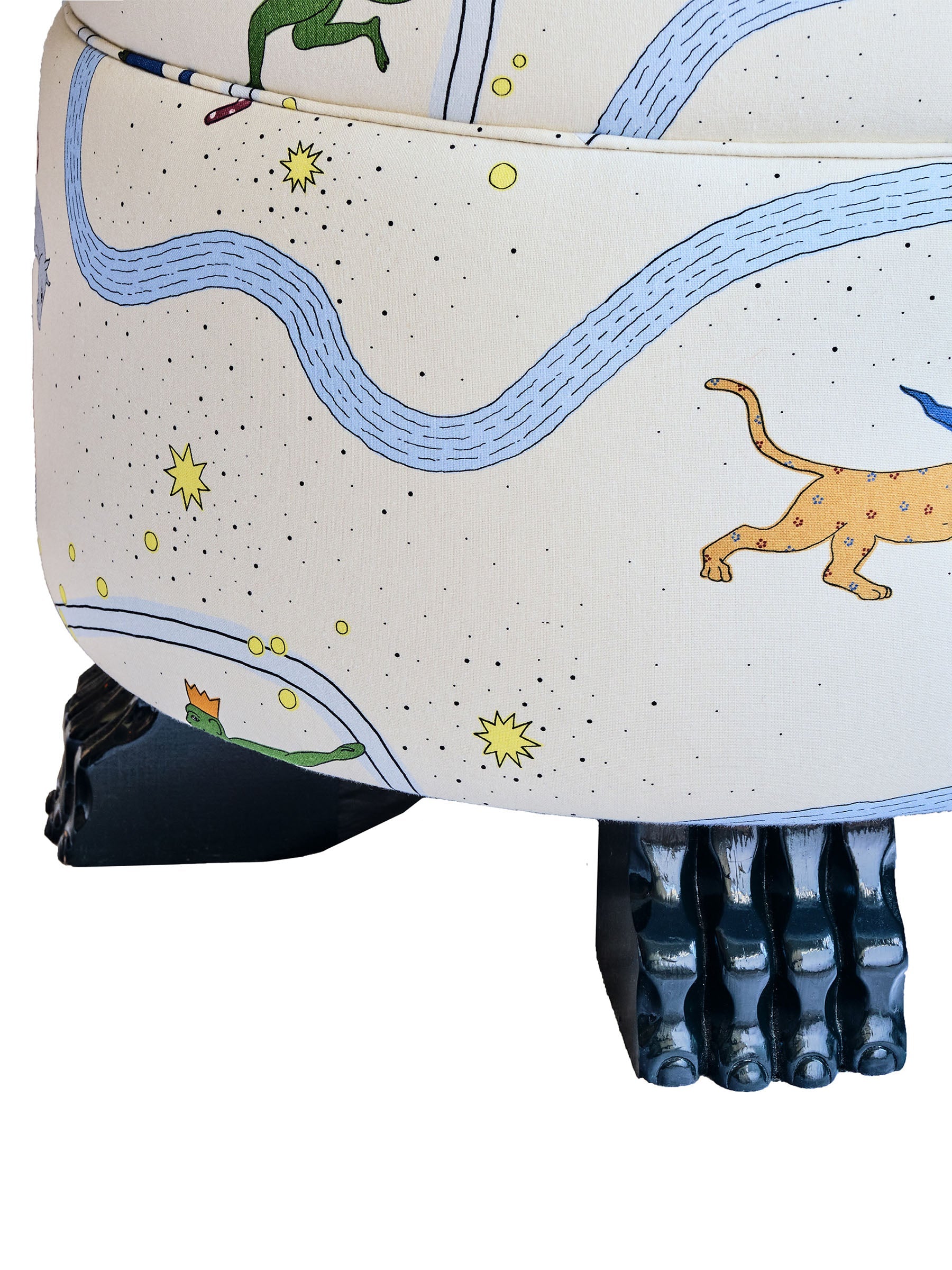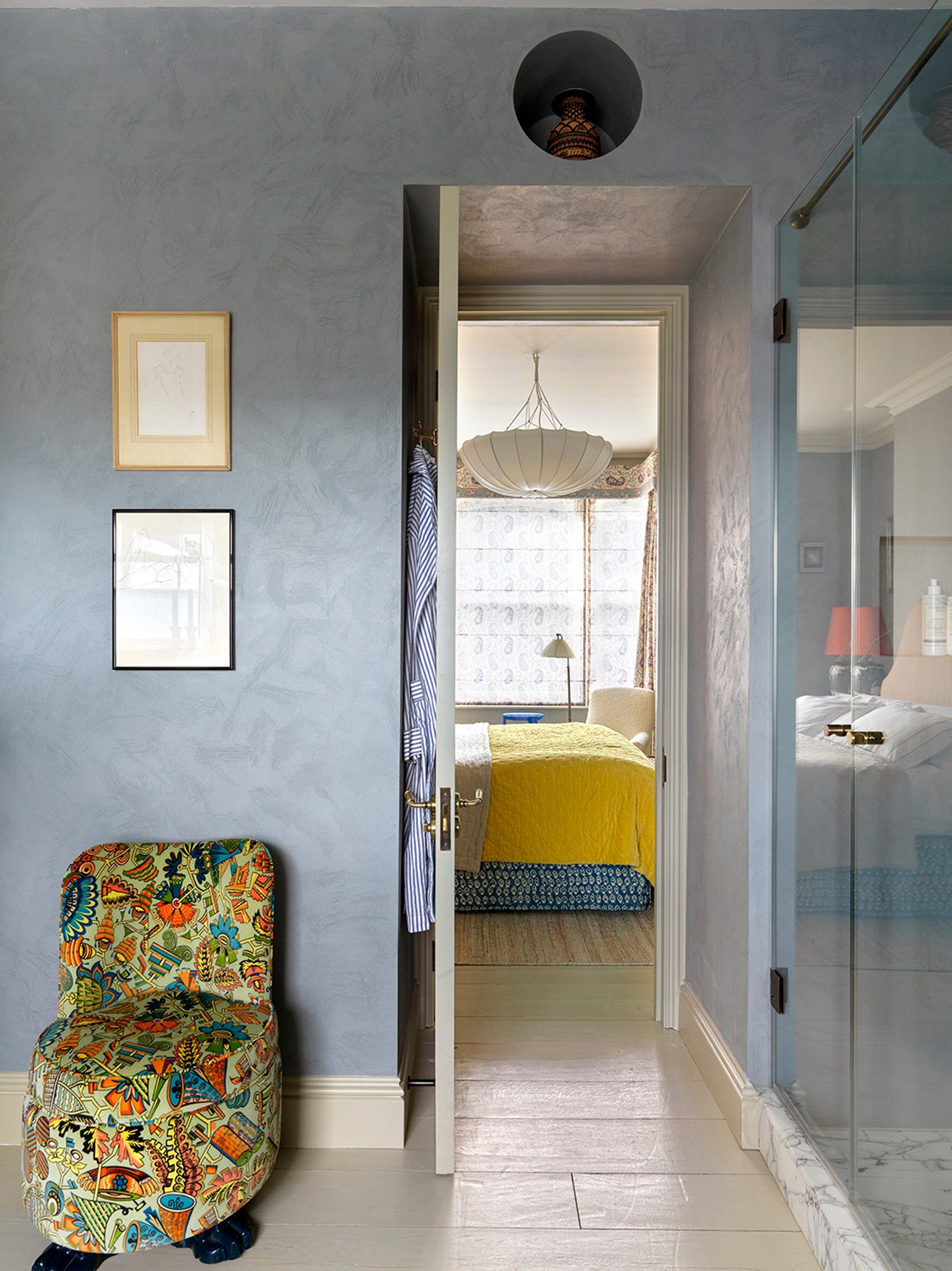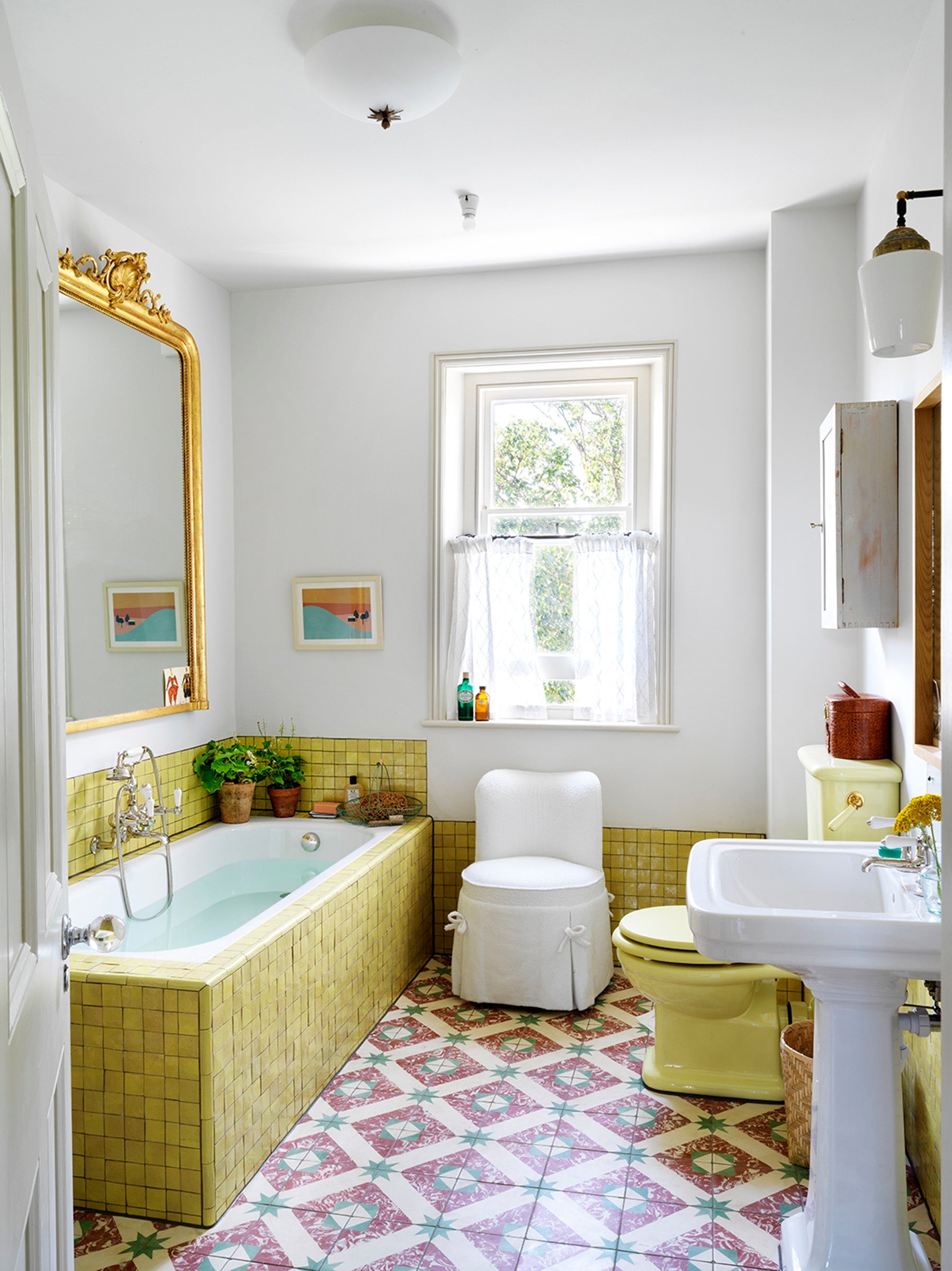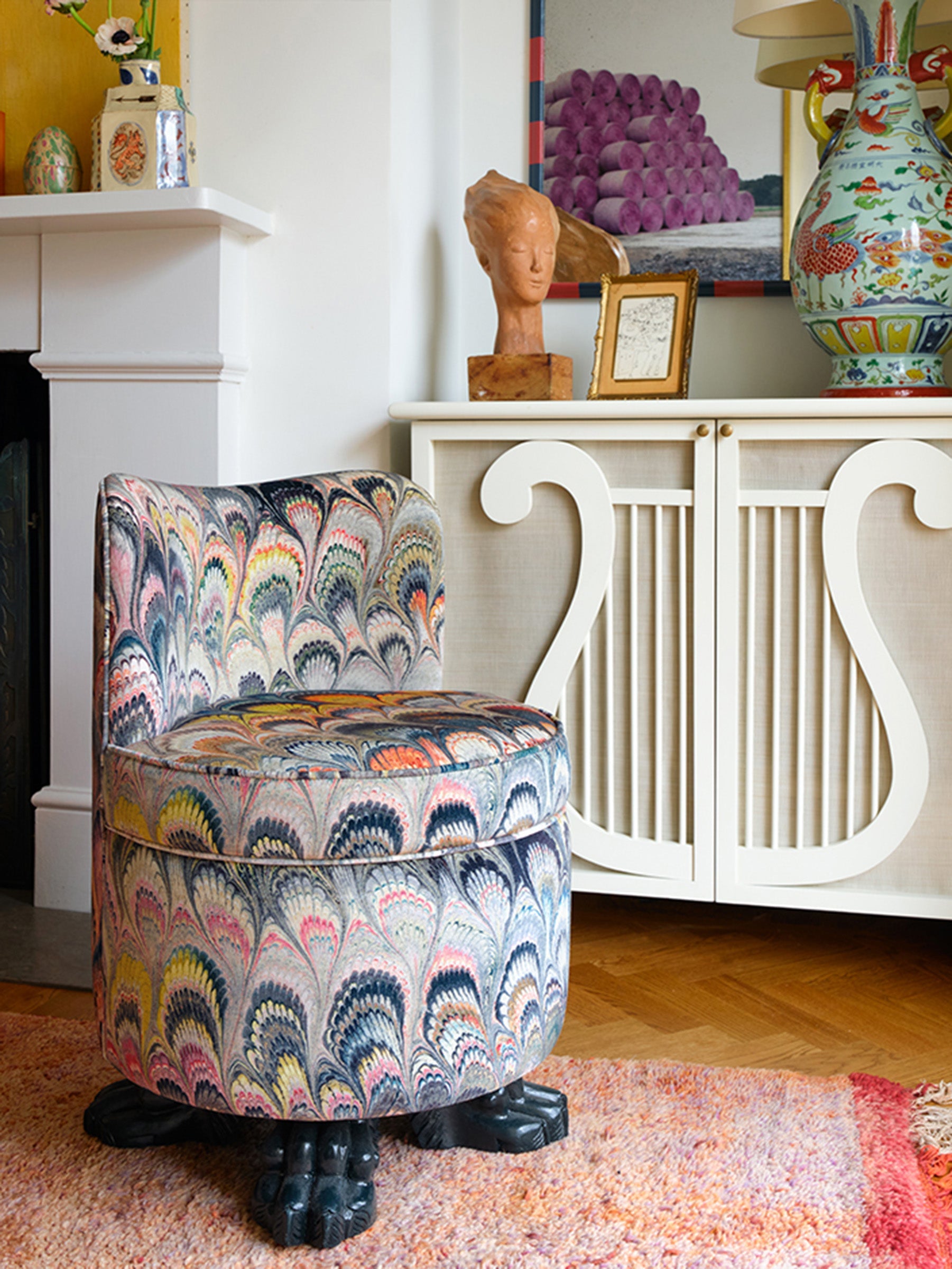 Aslan Stool
/
A characterful stool featuring our signature lion paw feet is the perfect way to add character to a space. The Aslan Stool can work particularly well in a bathroom setting covered in toweling fabric. Designed to be a manageable size without compromising on comfort, it works well as a single stool or as part of a group.
£1900 (ex. taxes) excluding fabric.
Upholstered slipper chair/ stool with beech wood frame and (4) painted lion paw feet.
Height: 73cm - Width: 50cm - Depth: 50cm -  Seat Height: 44.5cm -  Seat Depth: 42.5cm.
Made to order - approx 12 weeks.
Made with FSC certified beech and traditionally upholstered in England. Clients can specify a fabric of their choice and select a paint colour for the feet. Fabric required: 3 metres. Trade pricing available on request.