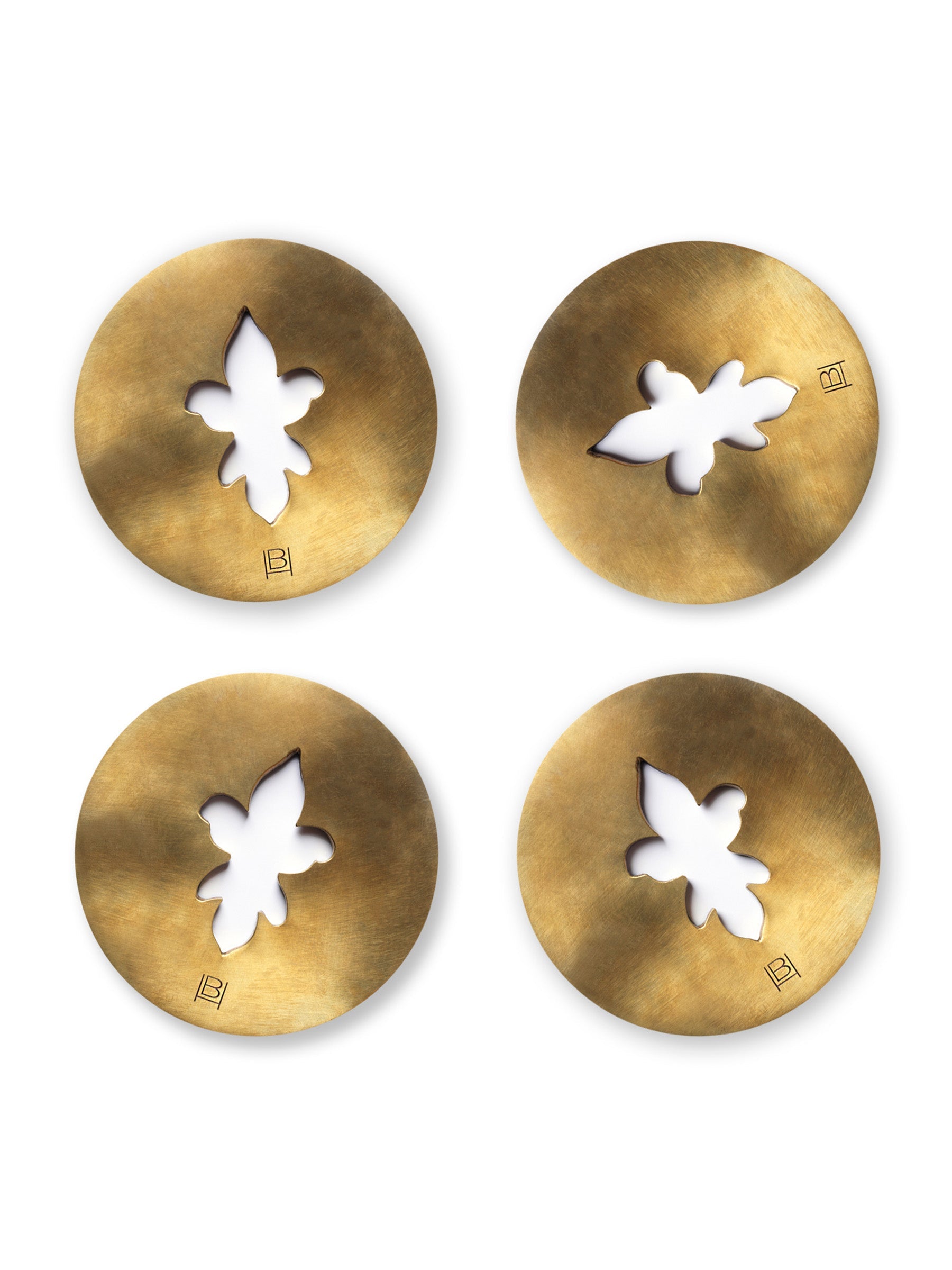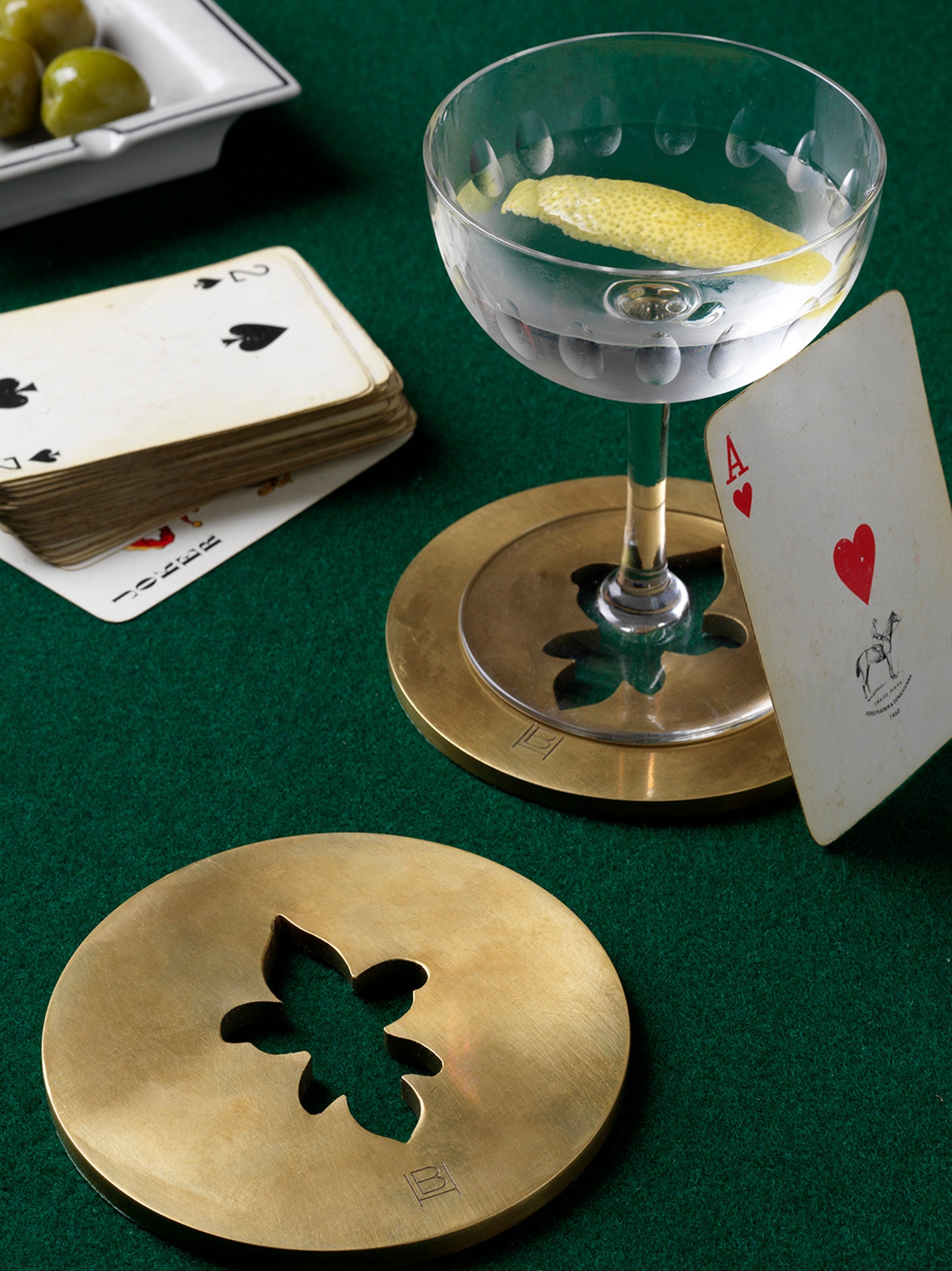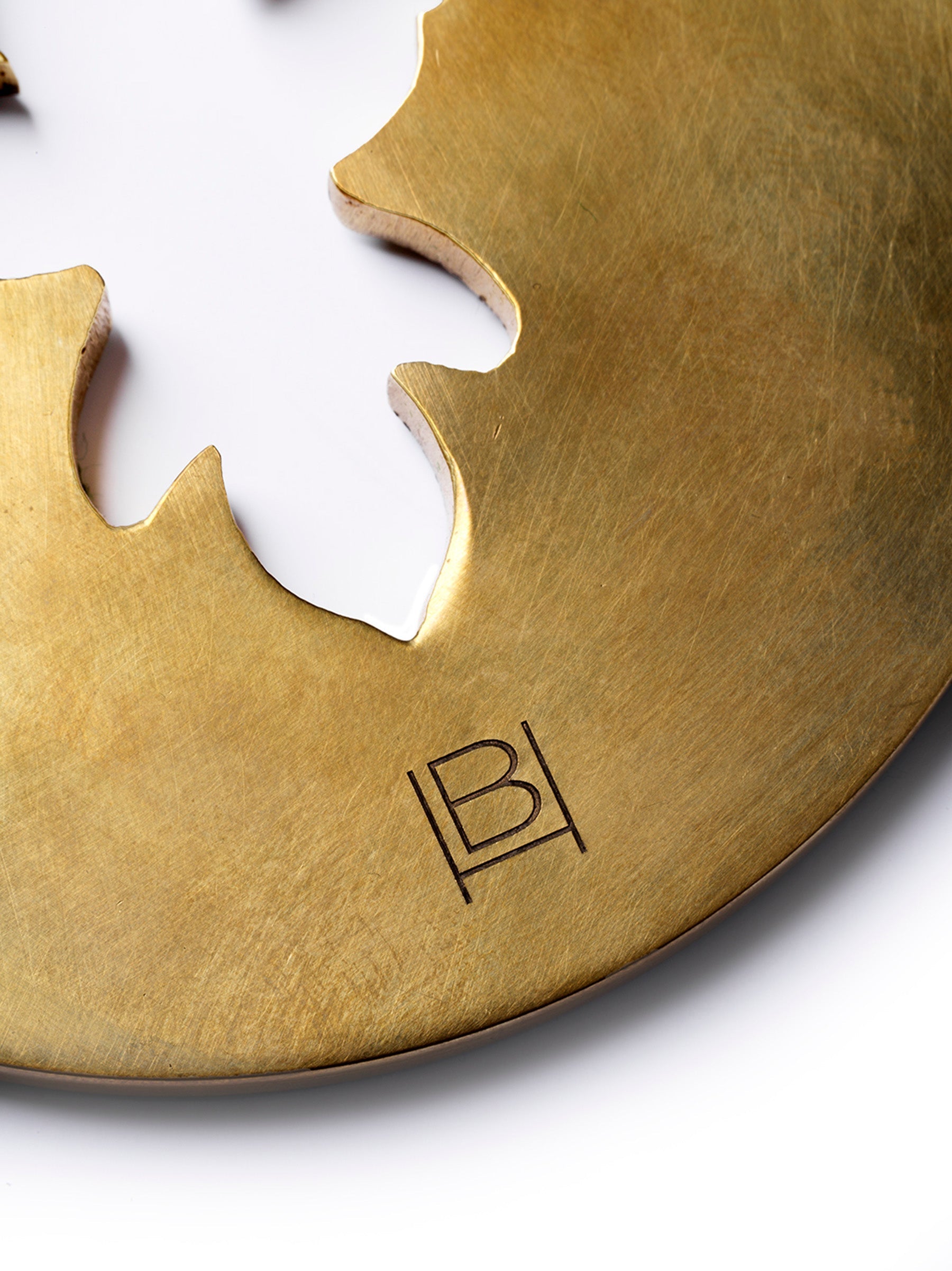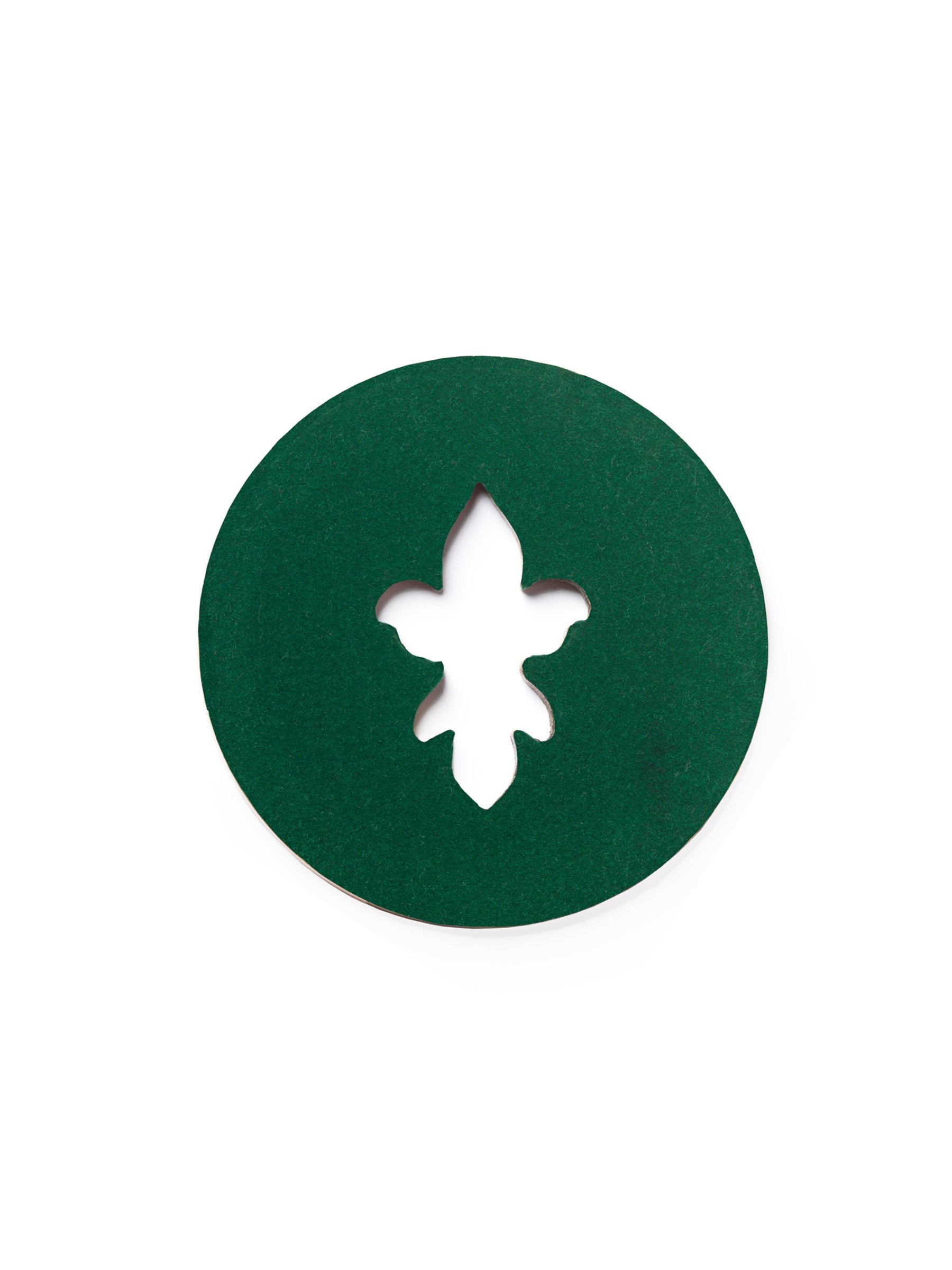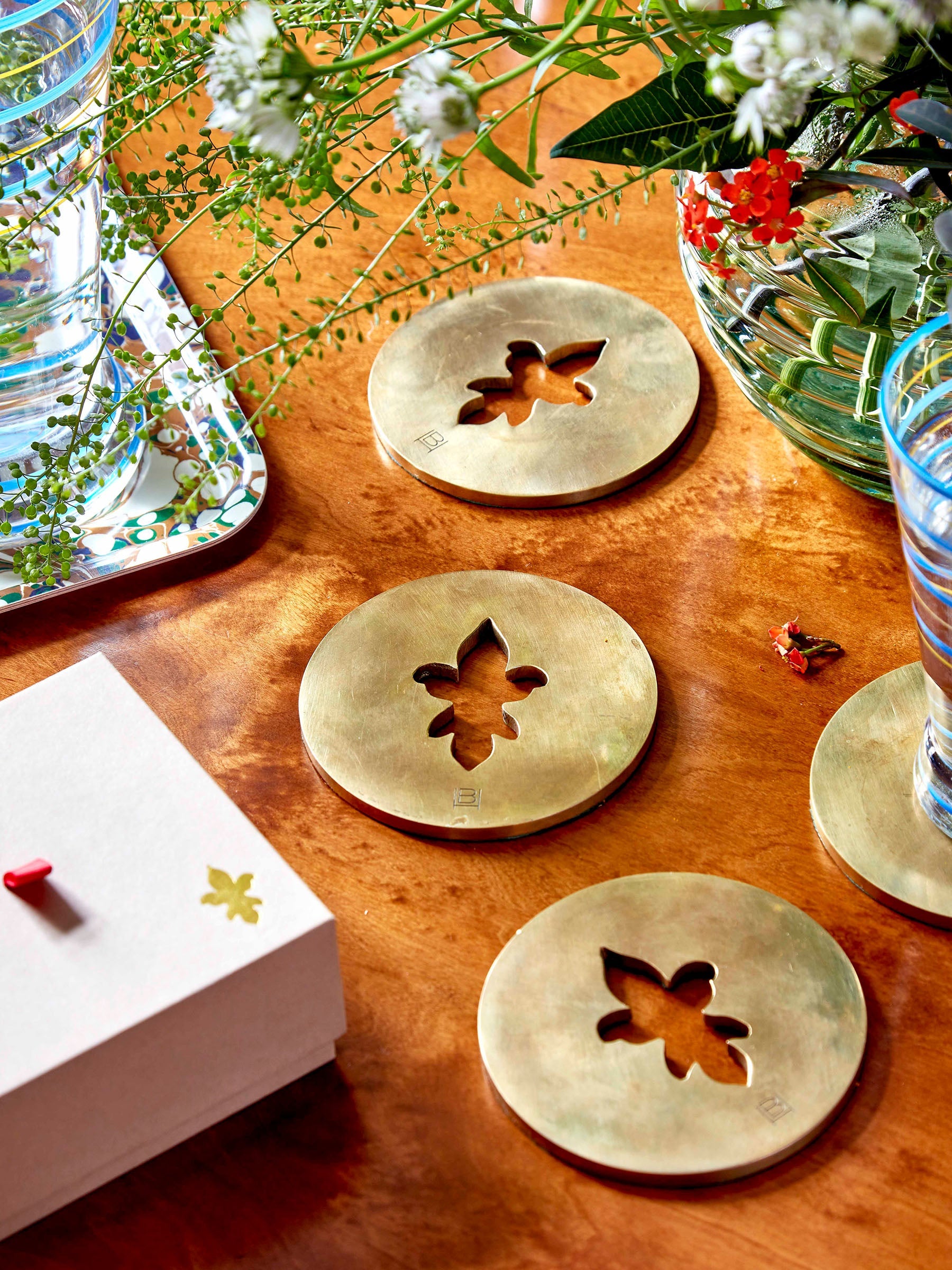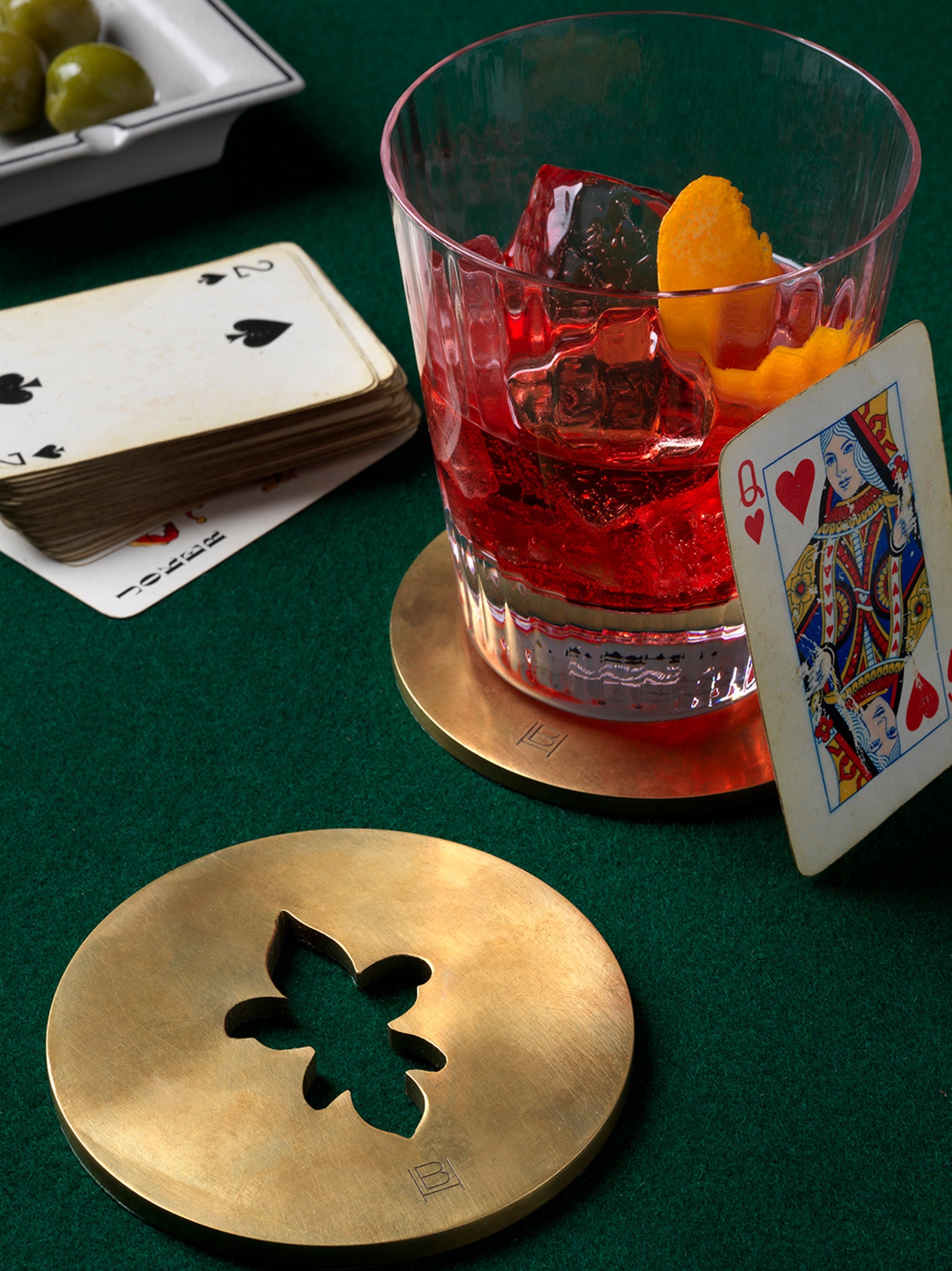 Florentine Coasters (box of 4)
/
Our Florentine Coasters, cast in a weighty brass with a felt underlining, help to make drink rings a thing of the past and give your surfaces the respect they deserve. Handmade by our Bronzista in Florence, the brass will patinate and age beautifully over time. Please note that as this is a handmade product, there may be minor variations between Coasters.
The Florentine Coasters are sold in sets of 4 and make a wonderful present. They are packed in a gift box and presented wrapped in our "Biro" tissue paper. 
Solid brass. Green felt underlining.

Diameter: 10cm, Depth: 0.5cm