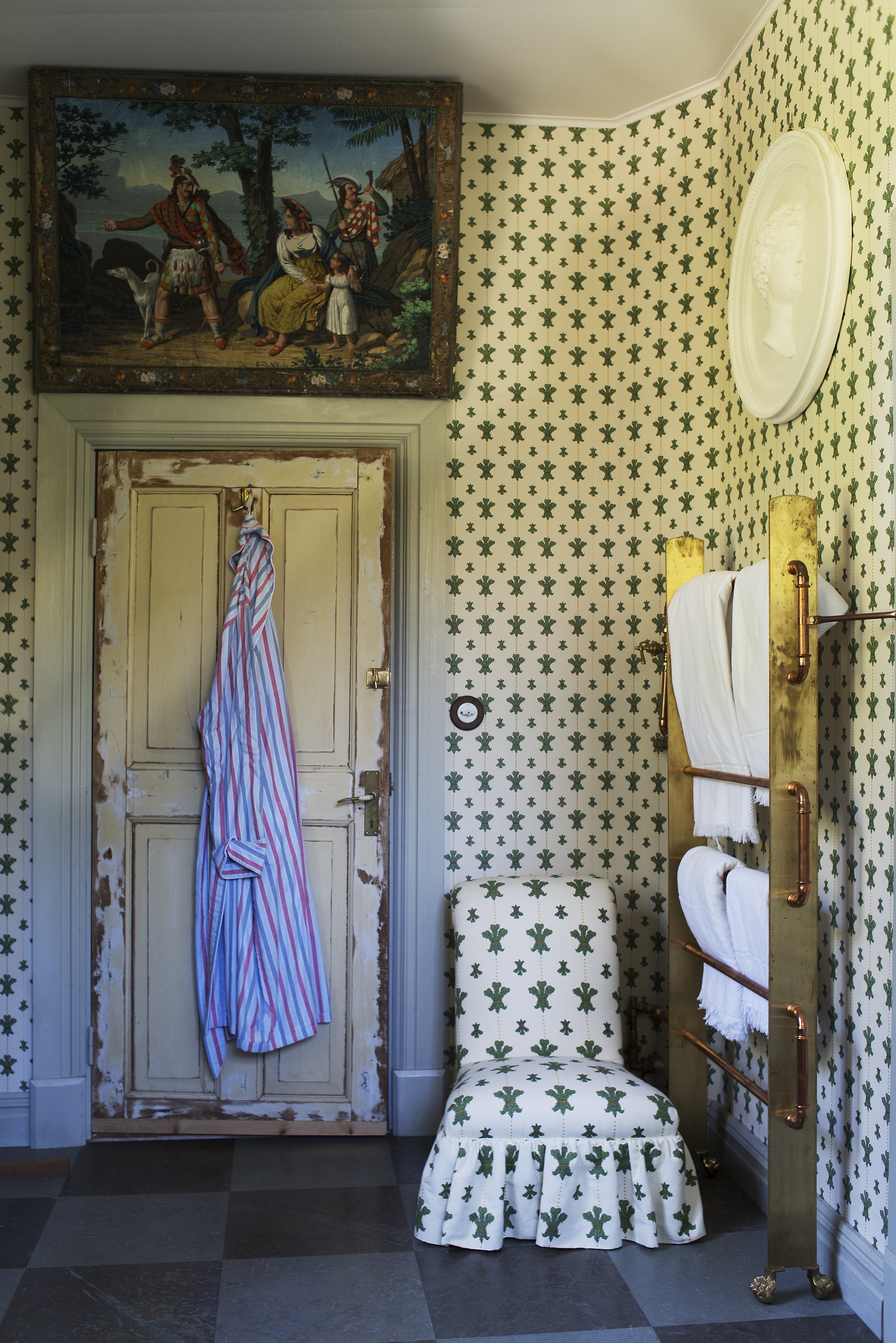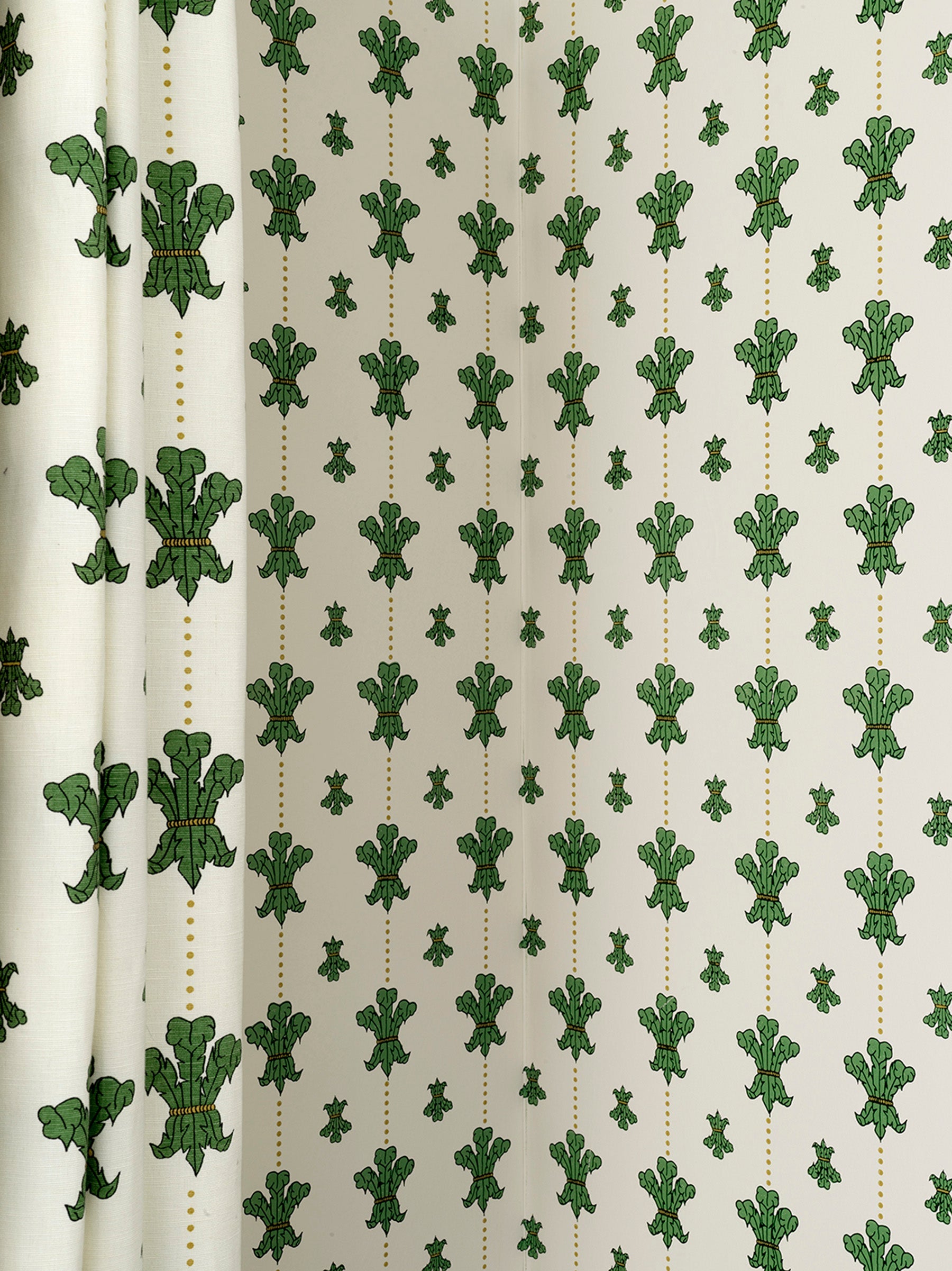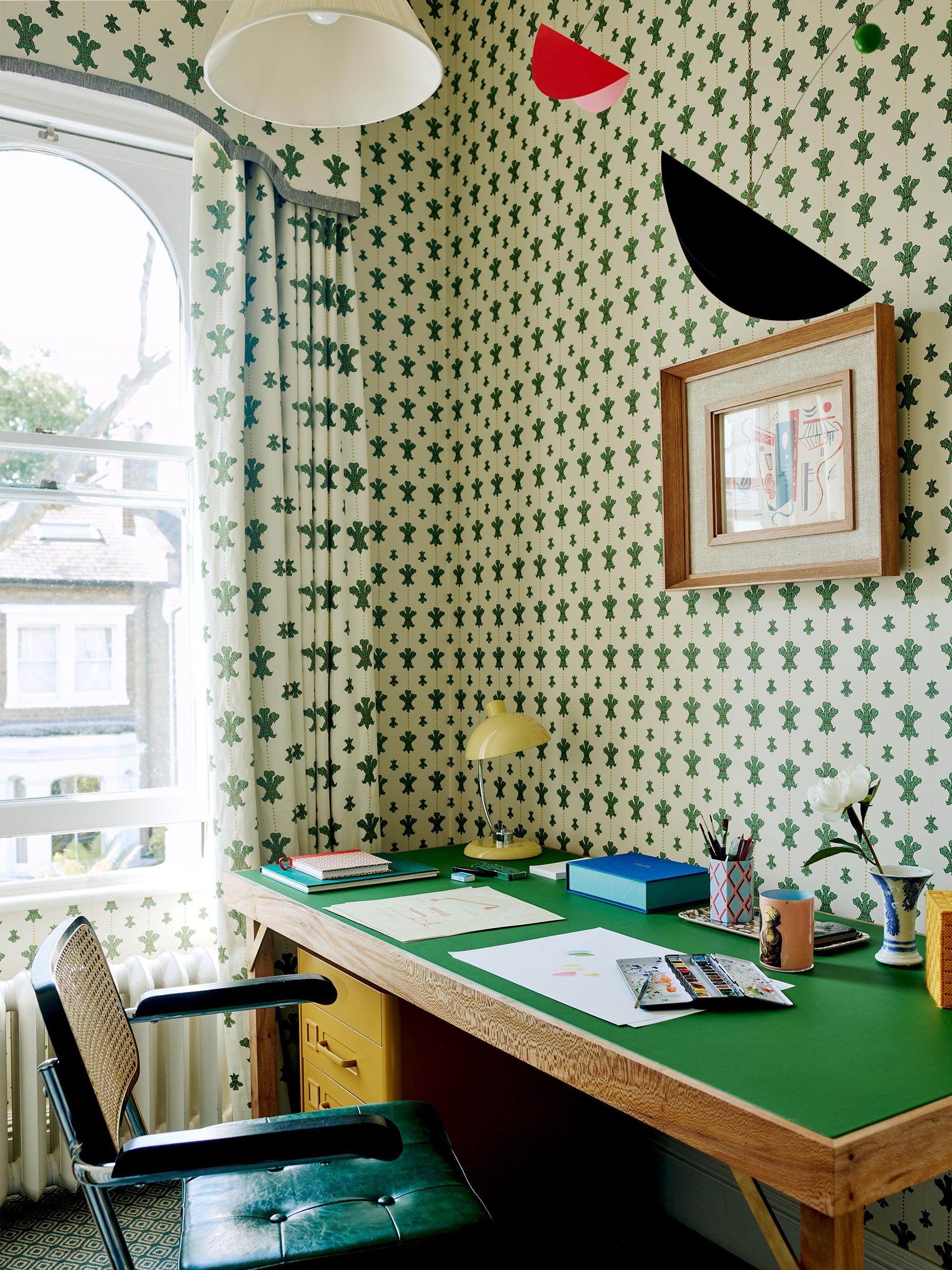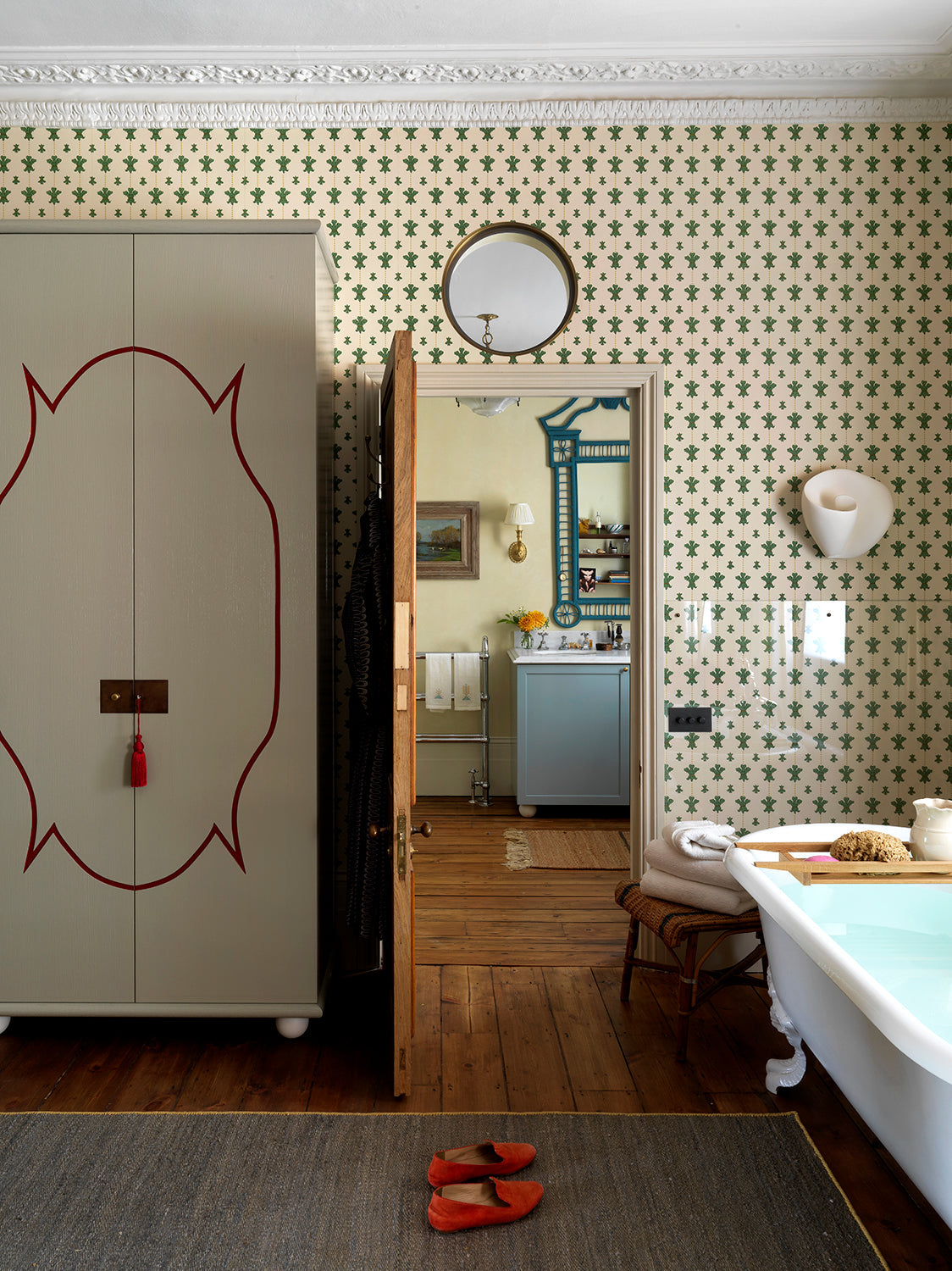 Florentine Flowers Wallpaper (10M Roll)
/
Florentine Flowers is inspired by Beata's love of Florence, where many buildings are decorated with the Florentine Giglio. The floral motif has been a symbol of the city for centuries, inspired by the Iris Fiorentina that grow wild along the Arno river valley and hills around the city. Although the design may appear uniform at first glance, there are in fact three variations of the hand drawn motif with subtle variations that imbue the wallpaper with personality and warmth, revealing themselves to a keen and watchful eye.  From some angles the Florentine Flowers appear to mimic the plume like crown of our Dodo Egg Light, but from others, petals akin to the lily of the French 'Fleur De Lis' - rumoured to have sprung from the tears shed by Eve as she left Eden. 
A slightly smaller scale than our fabric version, each motif of our Florentine Flowers wallpaper is blocked in England and sold in 10 metre rolls.  The paper ground is hand painted and each colour in the design is separated and applied in successive stages.  The roll is then hung over a festoon to dry and trimmed in the traditional manner.
Click the "Order Sample" button above to add a sample to your cart. For deliveries of samples outside the UK we recommend selecting Express delivery at checkout to avoid delays. If you have any questions please email: samples@beataheuman.com    
The base paper is 150g in weight. A water-based matte emulsion is then applied by hand, which gives the paper a chalky appearance. 
10 metre roll. Trimmed width: 53cm. Vertical repeat: 56cm. Horizontal repeat: 53cm
Each colour in the print is then matched to an eco-friendly dye and applied in stages. No solvents are used in the production of our wallpapers. Our finished paper is then treated with a matte varnish glaze to allow marks to be gently wiped off.  We always recommend installing your wallpaper using an experienced paper hanger.