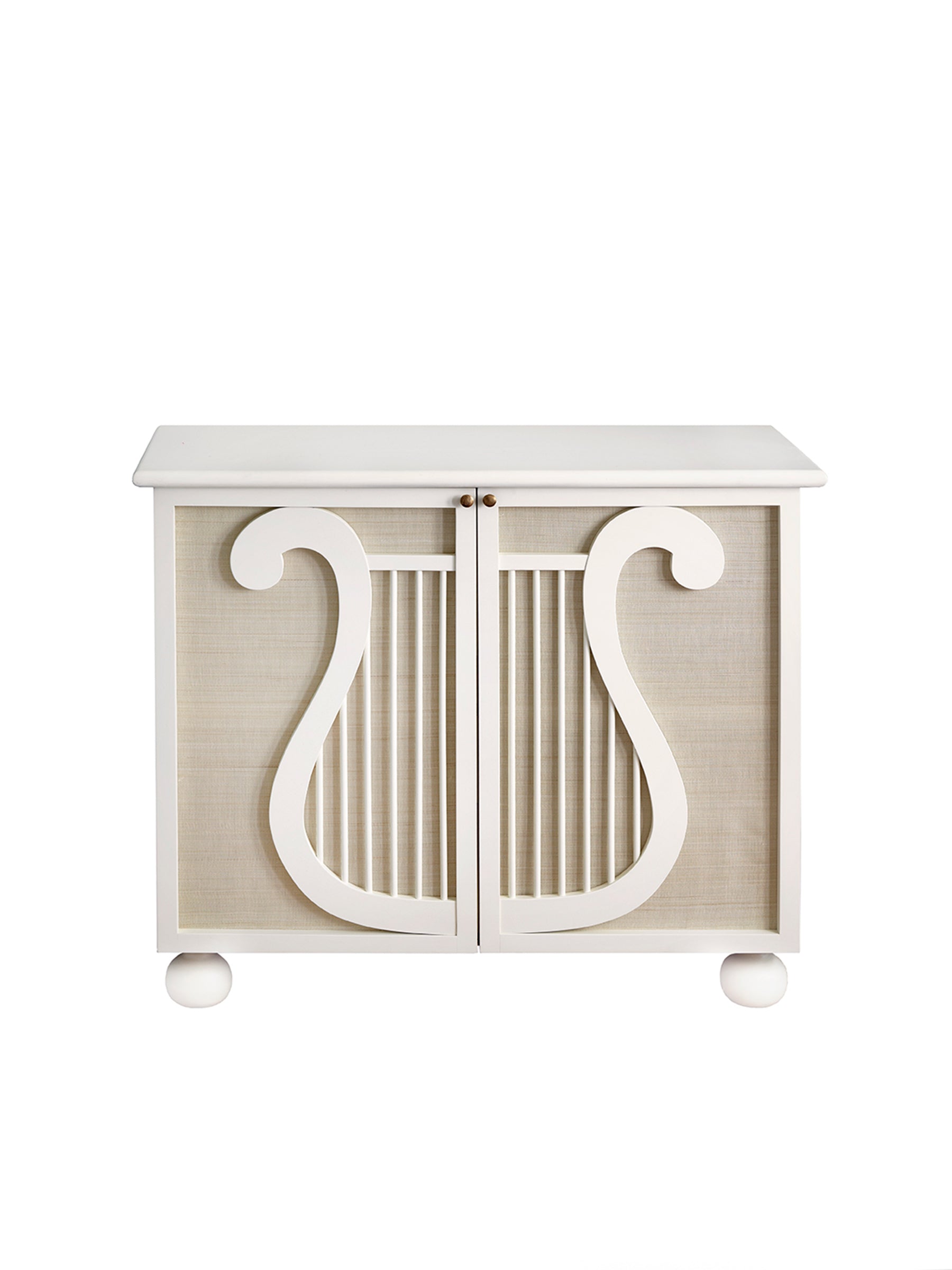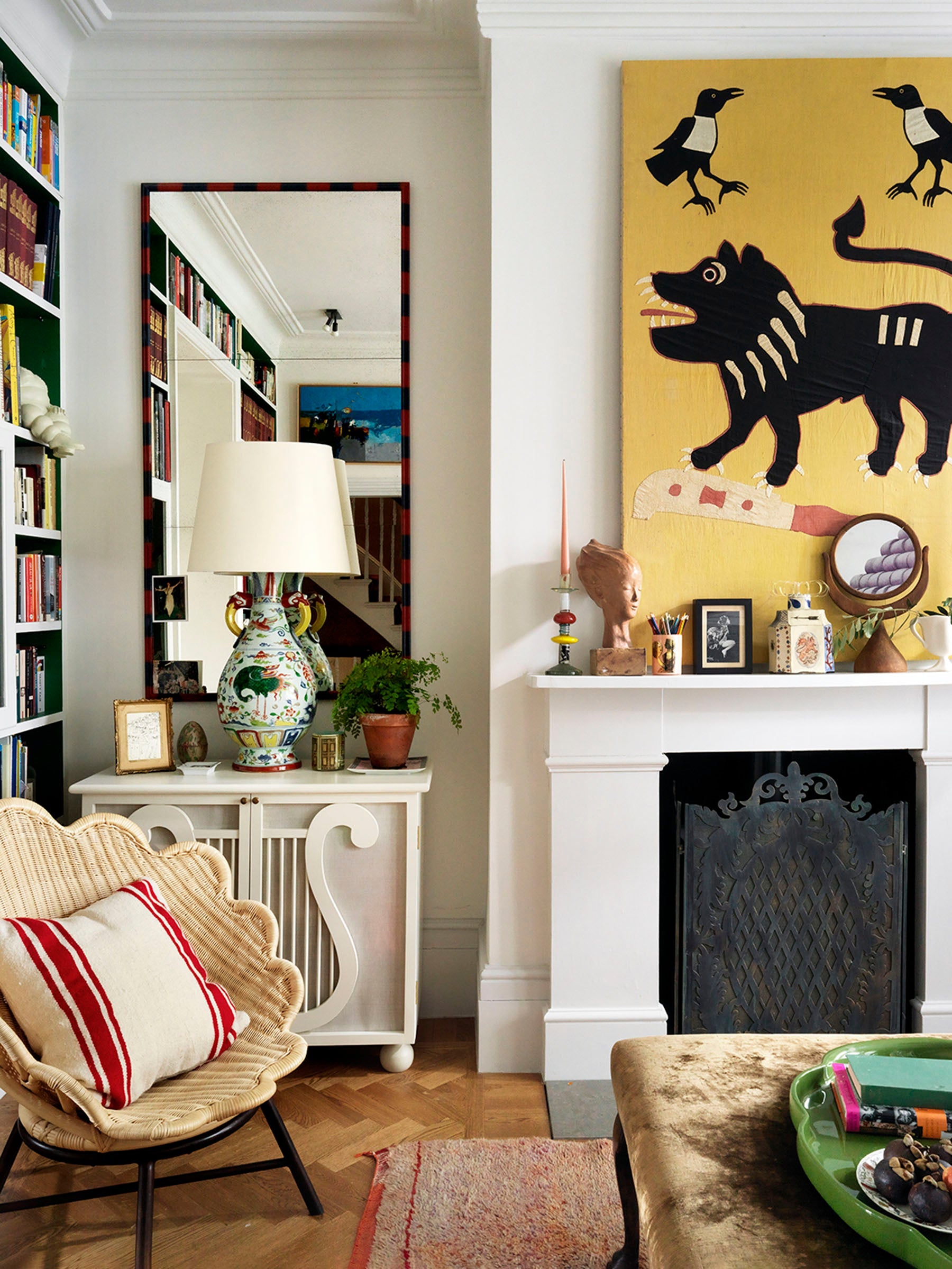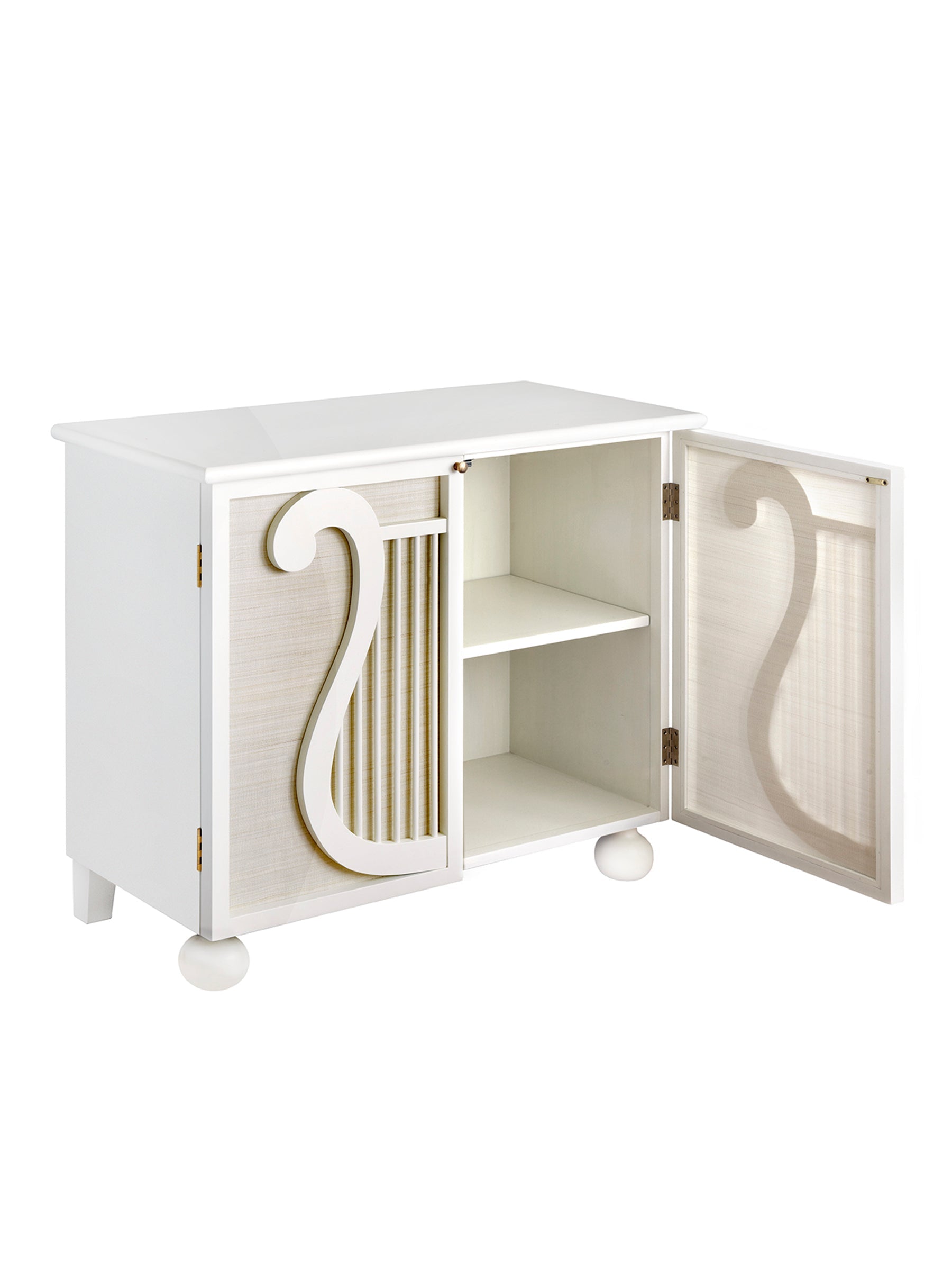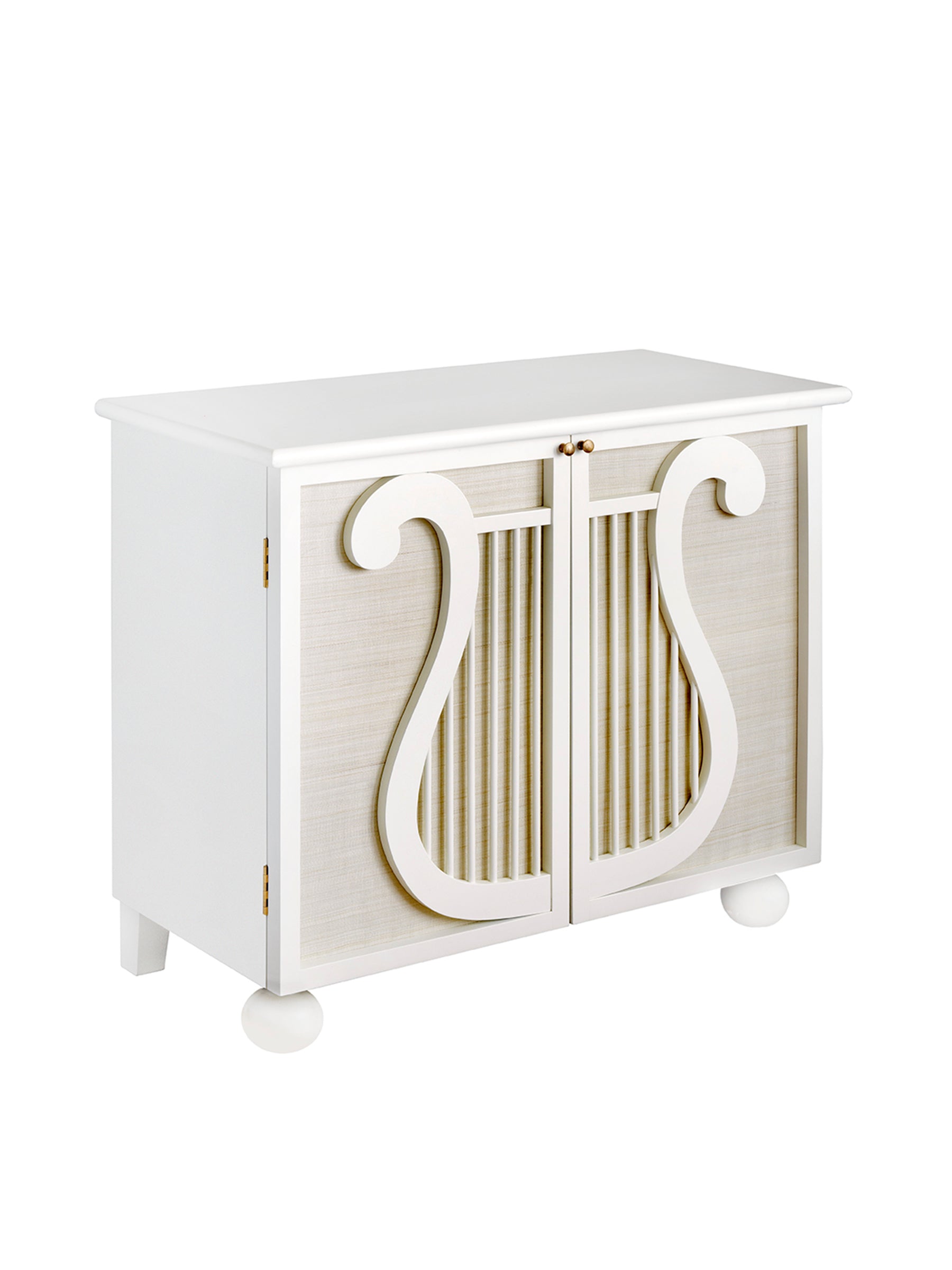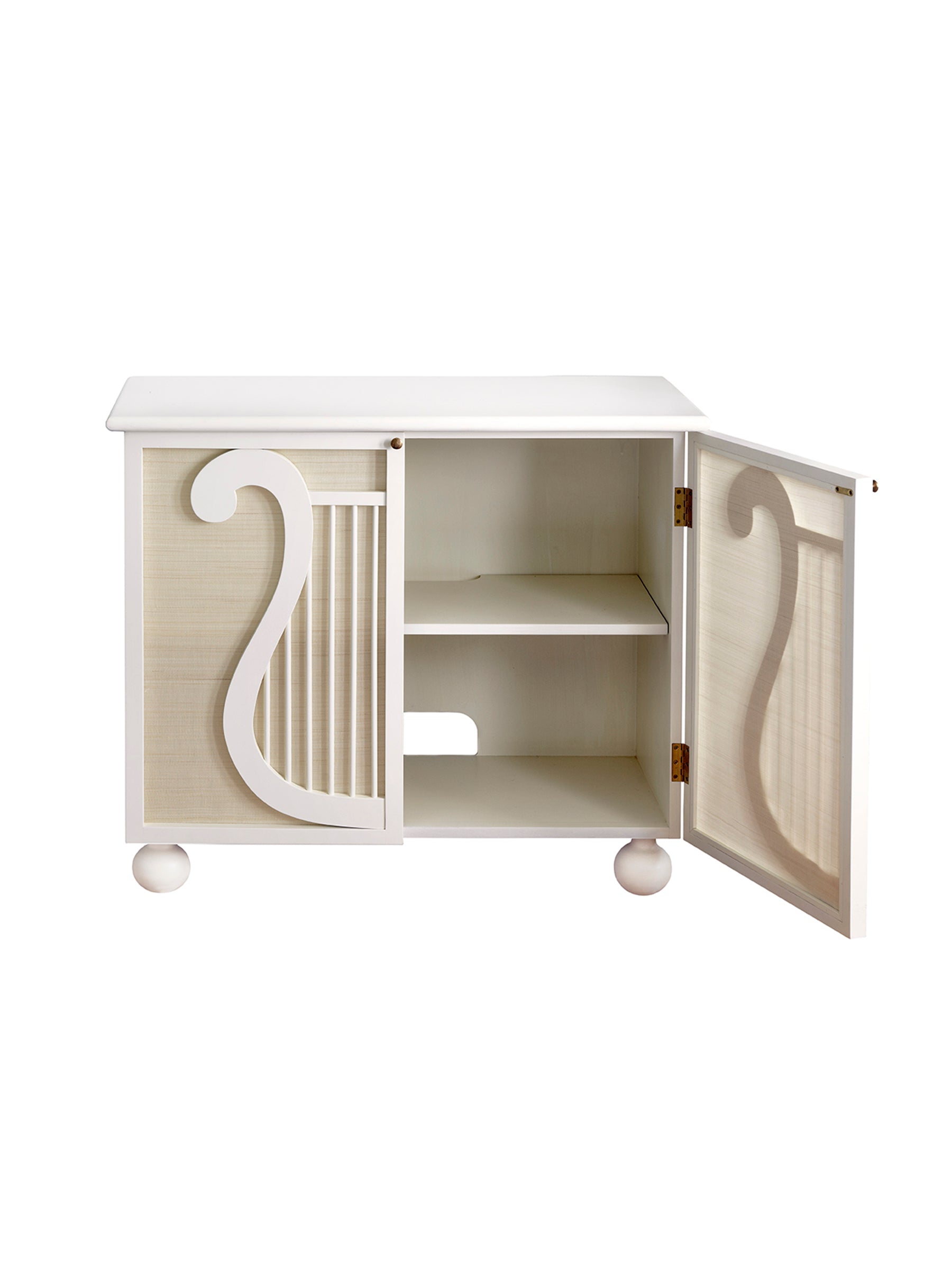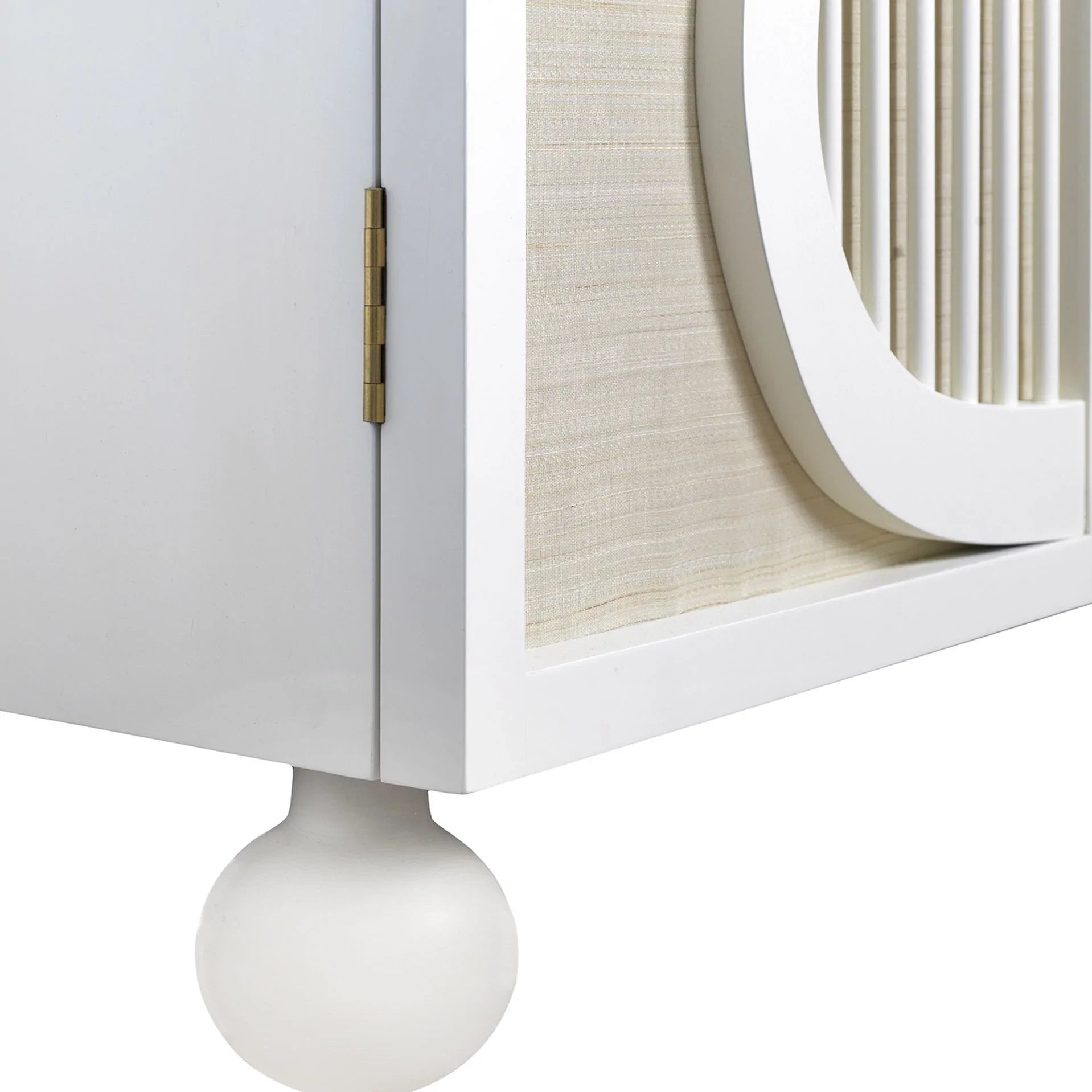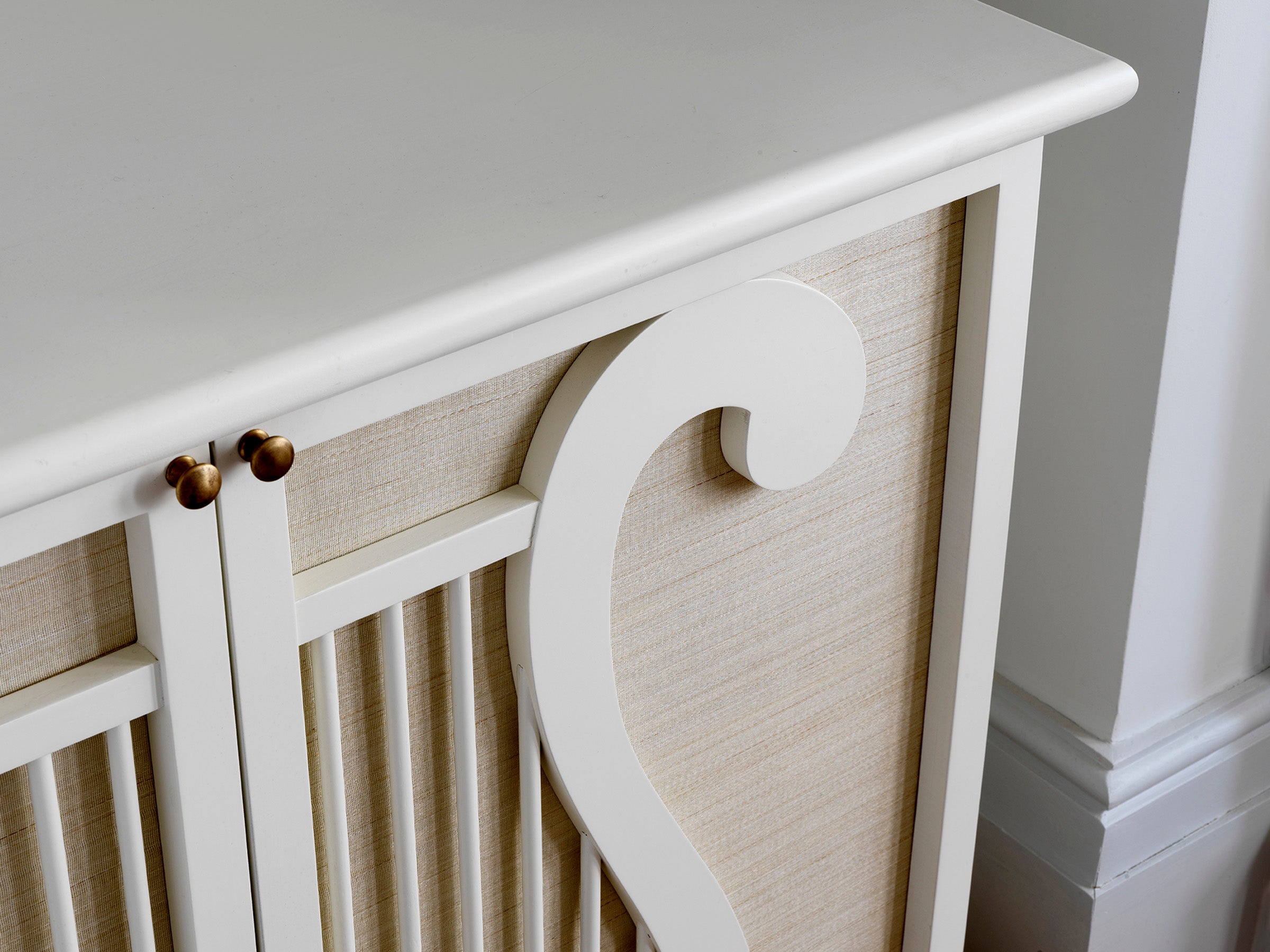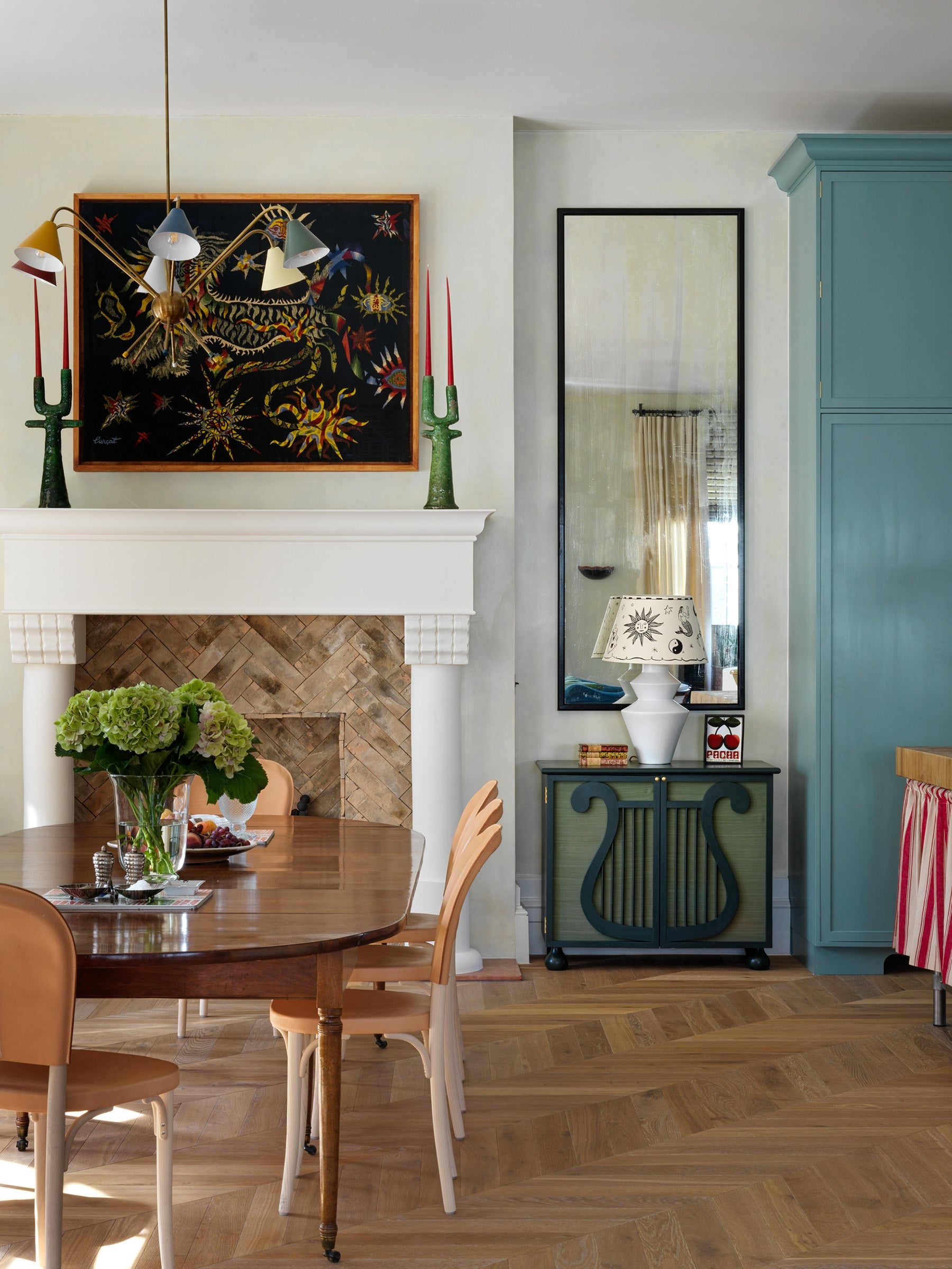 Lyre Cabinet
/
The Lyre Cabinet is beautiful and practical. Its extravagant curves and mix of textures, balanced by its clean colour palette, make it a striking yet calming addition to a space. Its horsehair door front makes it the perfect place to house  speakers and other audiovisual equipment, with an open section at the back providing a neat outlet for cables. 
This piece is made by hand in the UK. The horsehair is woven by one of the last companies in the world still weaving haircloths. Established in the mid 1800s the factory is still using the original looms and techniques from the 1870s. 
£5750 (ex. taxes) as shown.
Hand-painted tulip wood doors and facades with horsehair panels and solid aged brass knobs.
Height: 82cm, Width: 90cm, Depth 40cm
Made to order - approx 12 weeks.
Made with FSC certified tulip wood in England with handles forged by our Bronzista in Florence.  Bespoke dimensions and paint colours can be specified.  Trade pricing available on request.