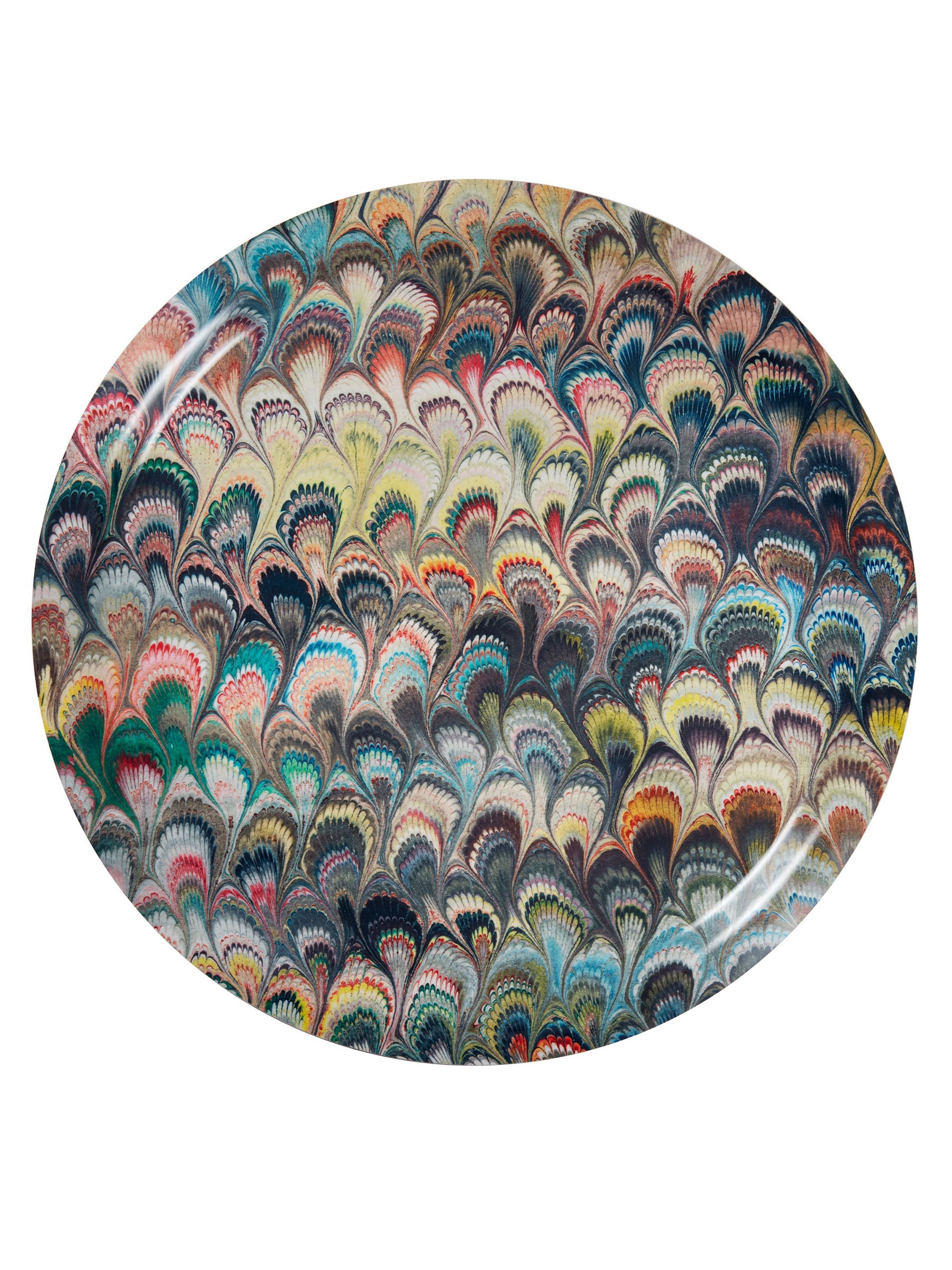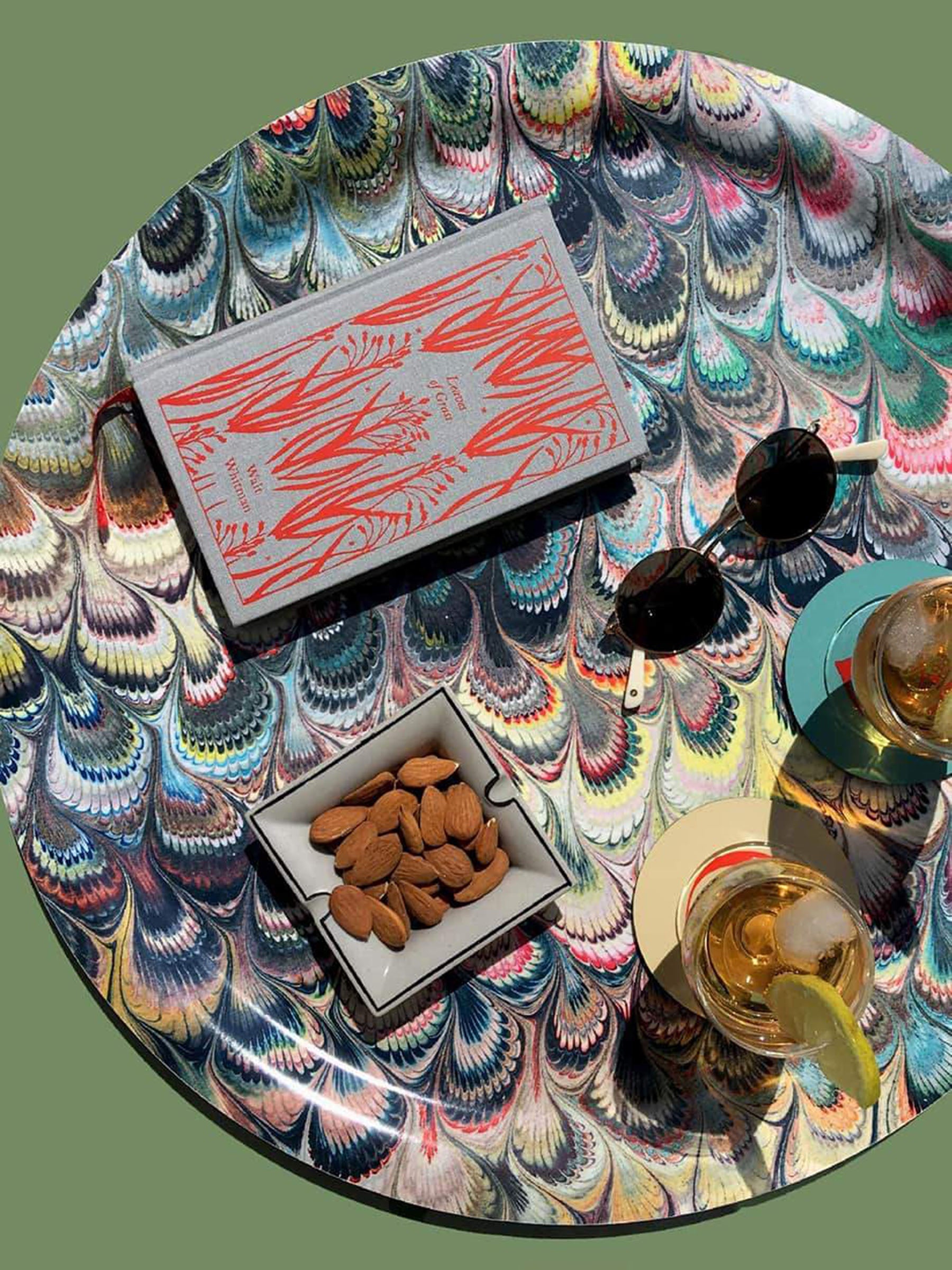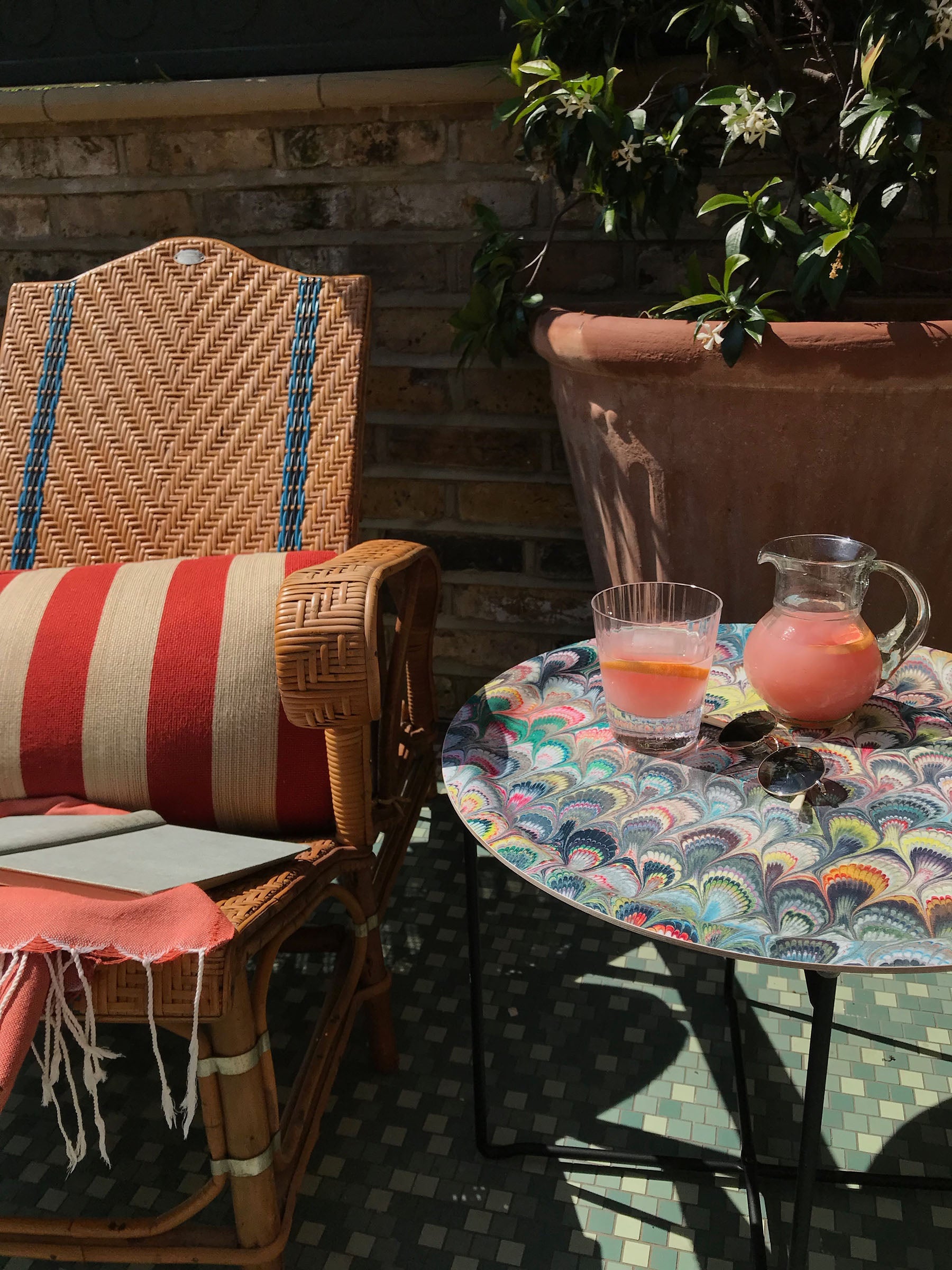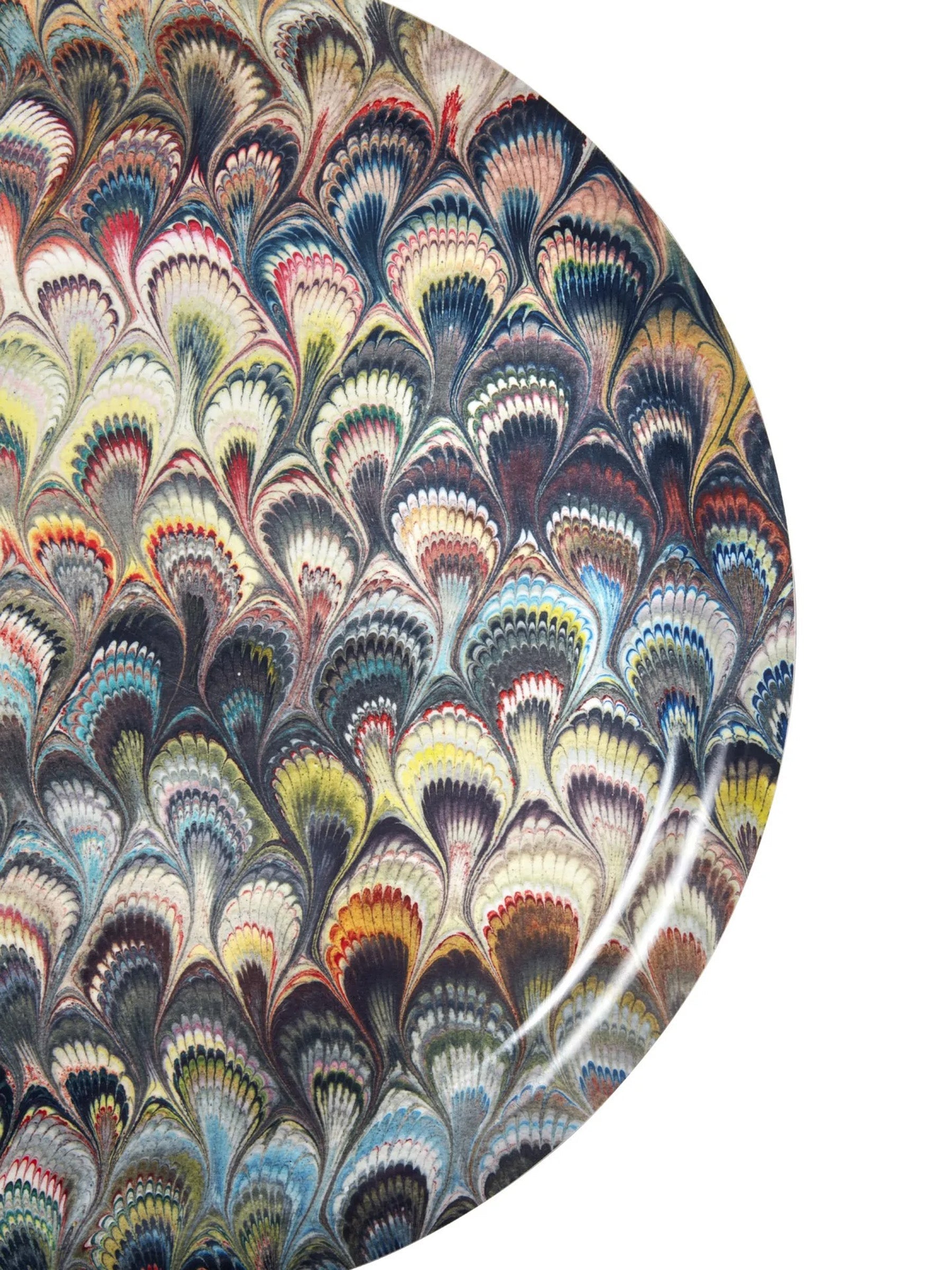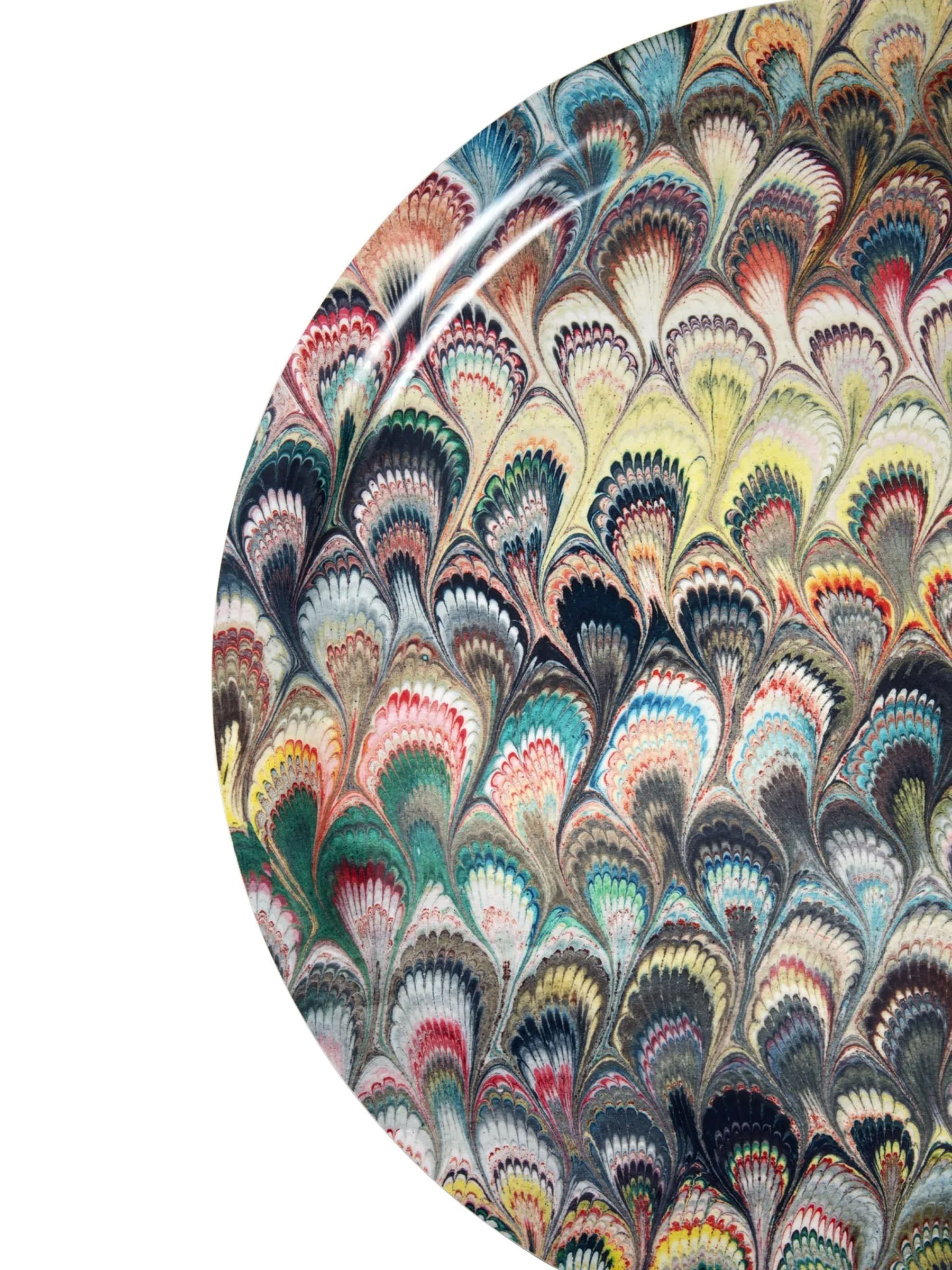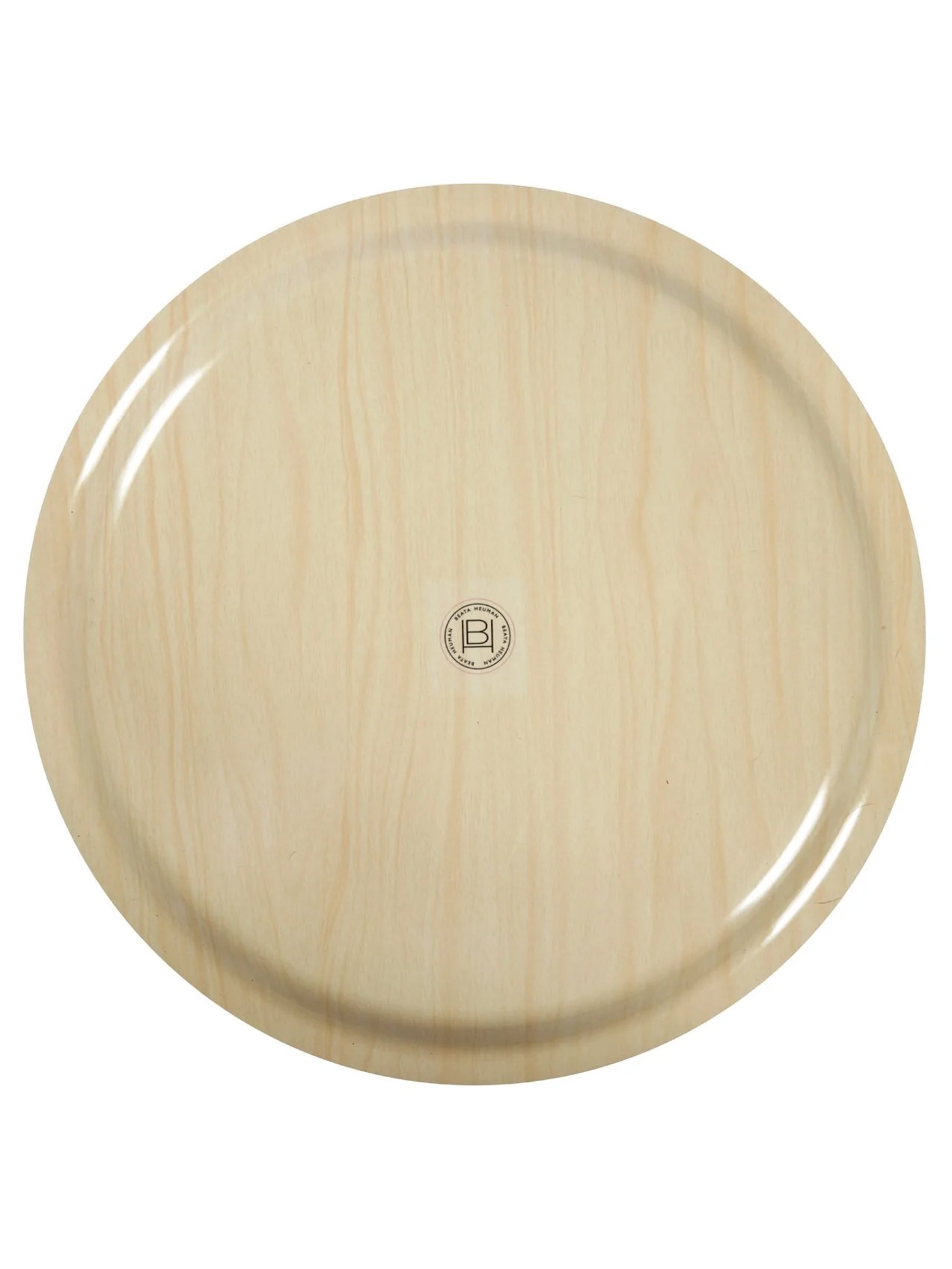 Marbleized Tray
/
A round tray made from sustainably sourced FSC-certified birch wood, decorated with our distinctive marbleized pattern. Hand assembled in Sweden, each tray is designed to be lightweight and durable - heat-resistant up to 130 degrees and also dishwasher safe. 
This item can be paired with our Metal Tray Stand to create a side table. 
Sustainably sourced FSC-certified birch veneer.
Diameter: 49cm, Depth: 0.4cm.