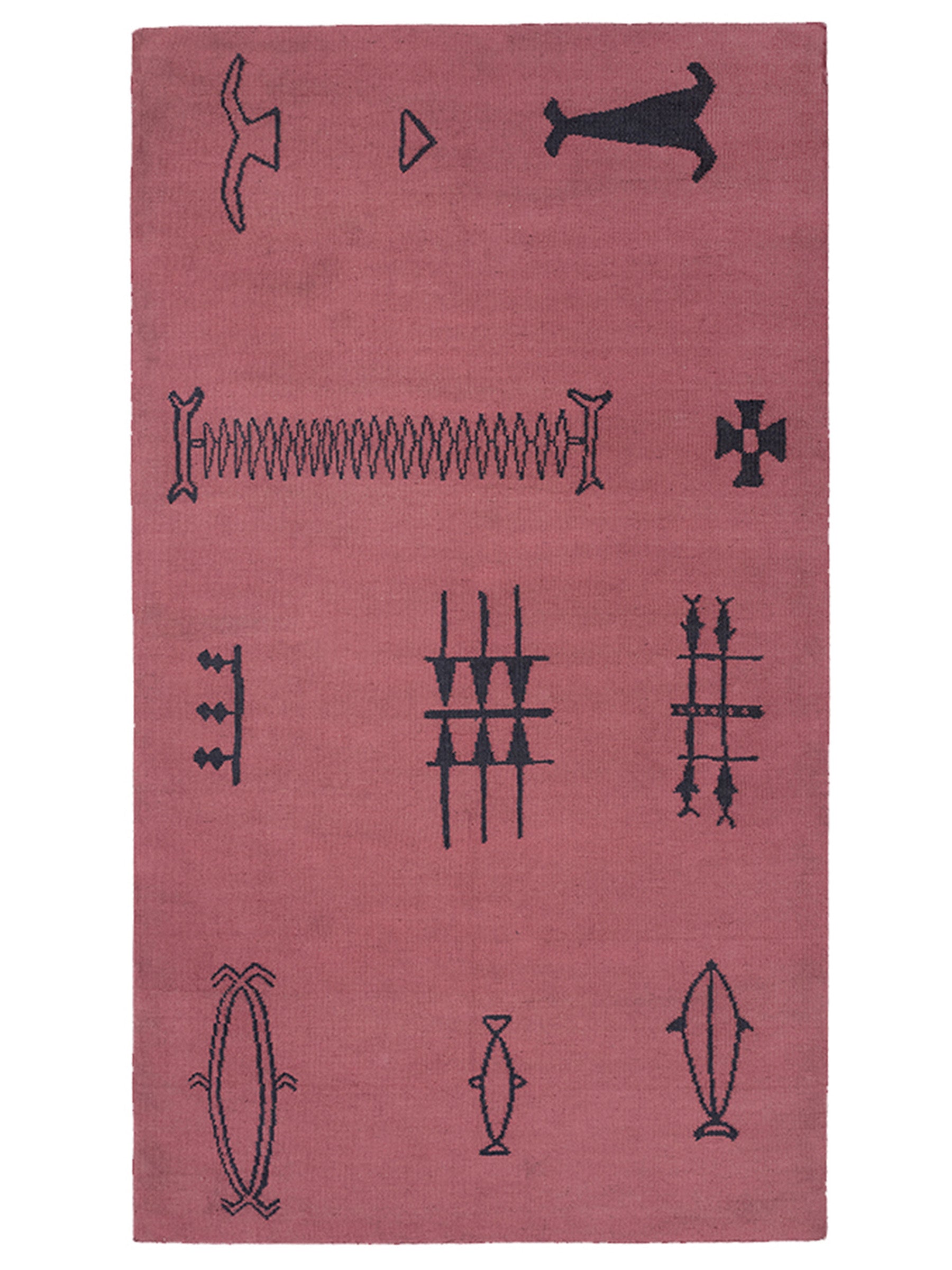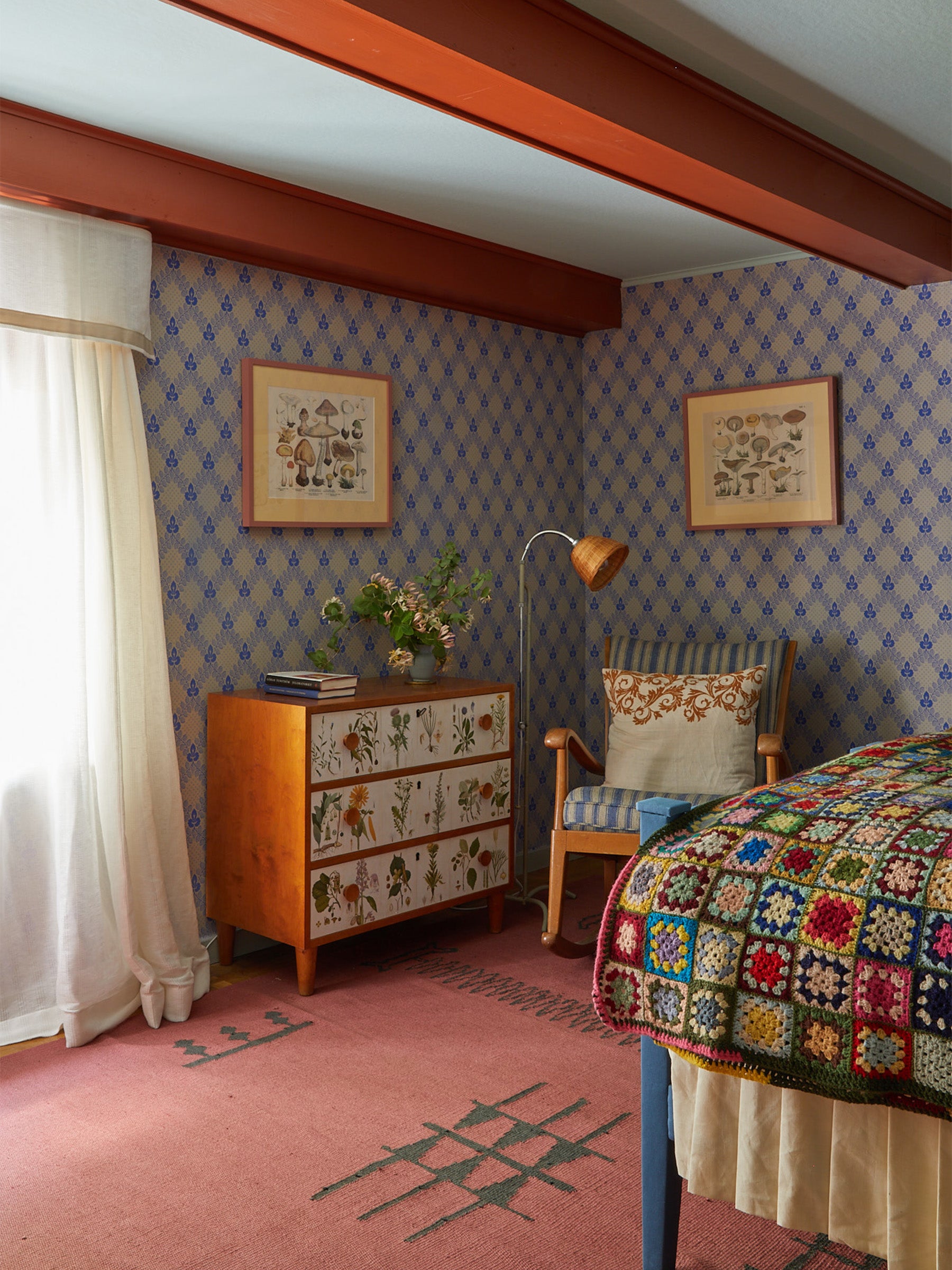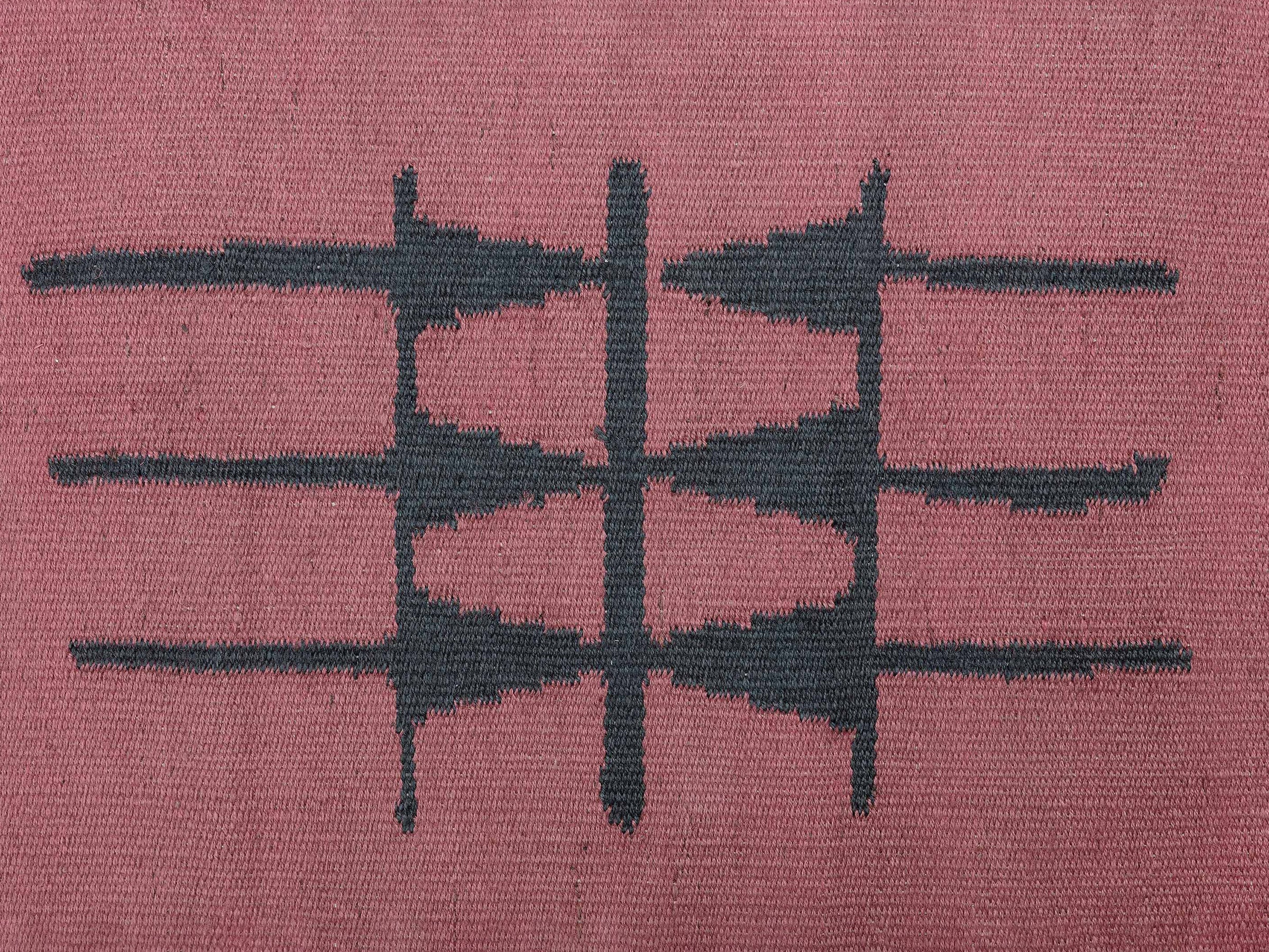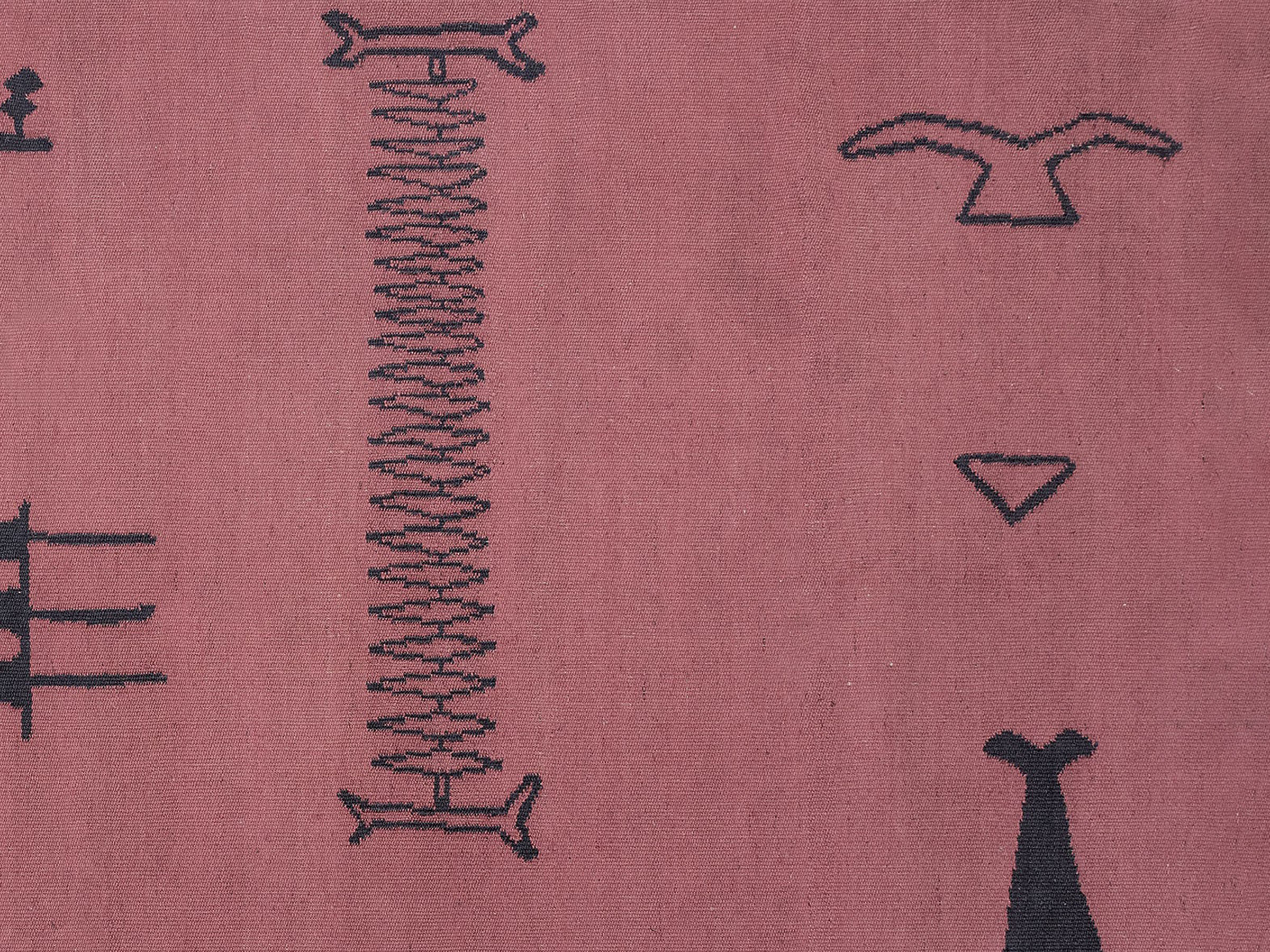 Rosa Matta
/
A flat-weave rug in jute, with a rose background. The rose colour gives off a particularly flattering light, without being dominating.  The inky blue motifs are symbols of nature, used in tattoos since centuries back. The rug is made completely by hand. The family in India who weaves the rug has had their small workshop, which employs good working conditions and fair wages, for close to 100 years. Each rug takes around 5 weeks for one person to finish. Once finished the rug is torched to get rid of any access fibre and also to seal it. The jute is sourced locally and deep dyed using only natural pigment.   
We offer a standard size of 200 x 300cm - please contact us to enquire about a bespoke size to suit your space.
100% jute, coloured with organic dyes.
200 x 300cm.  Custom dimensions available upon request, please contact us for a quote.