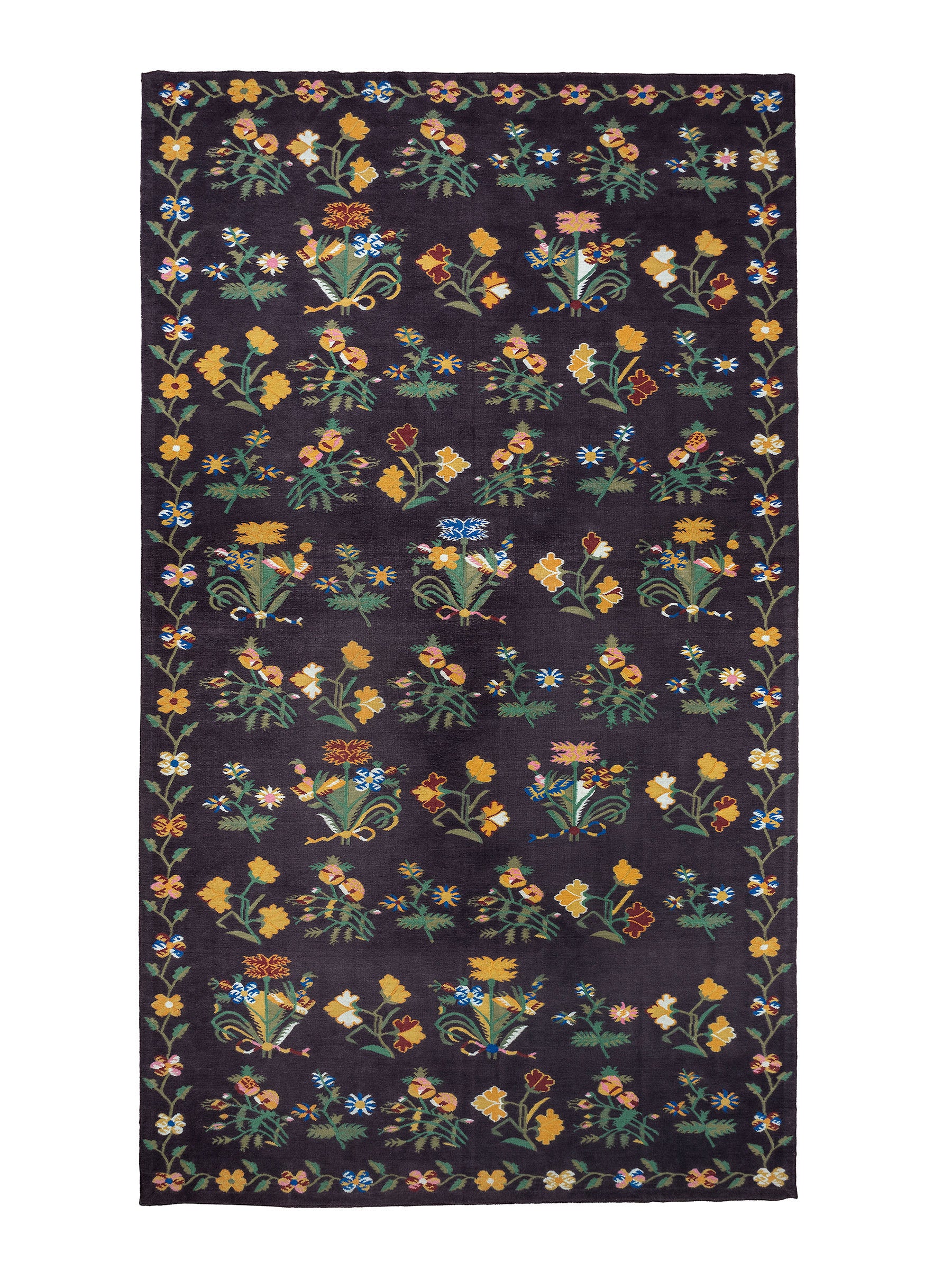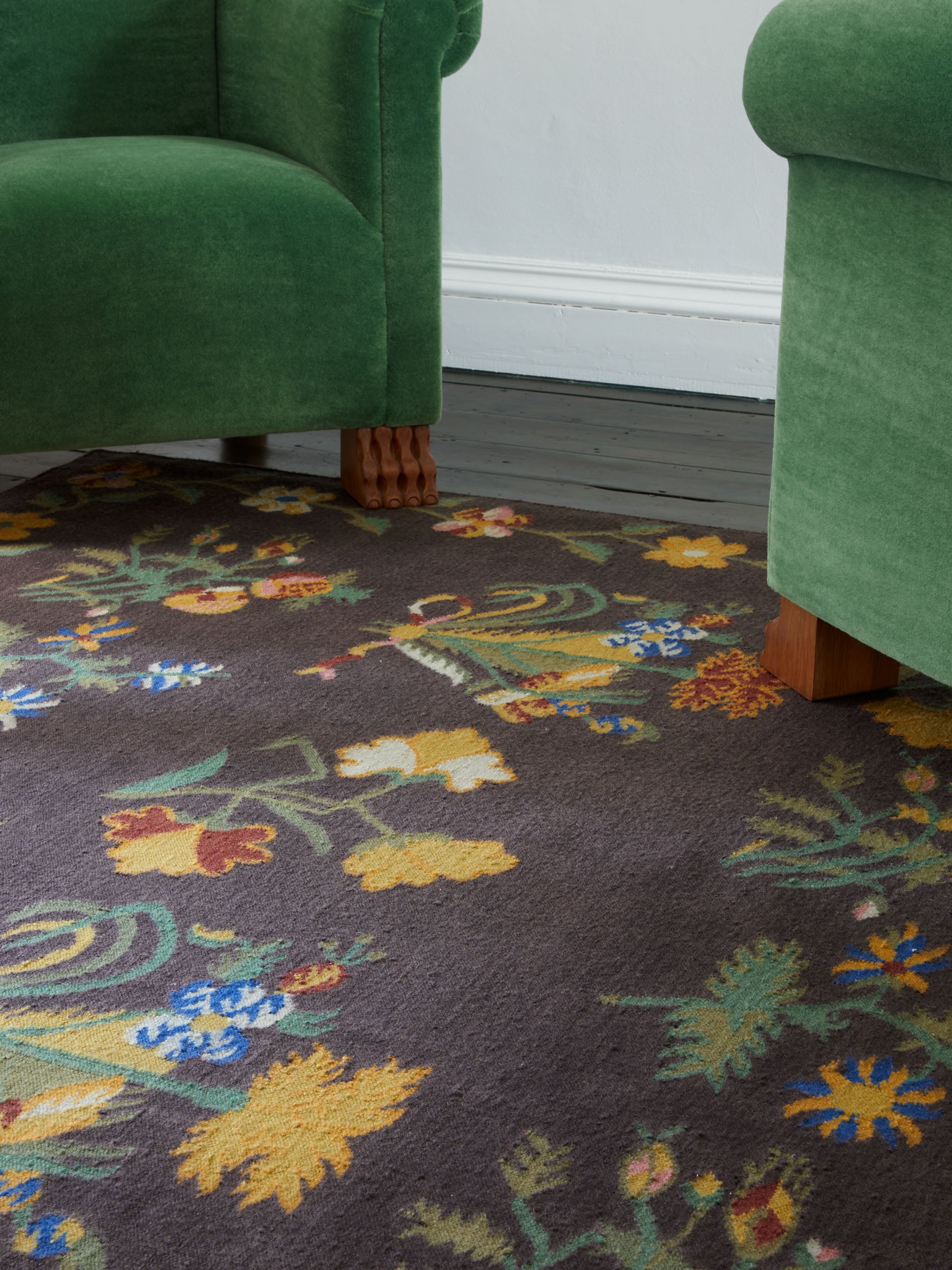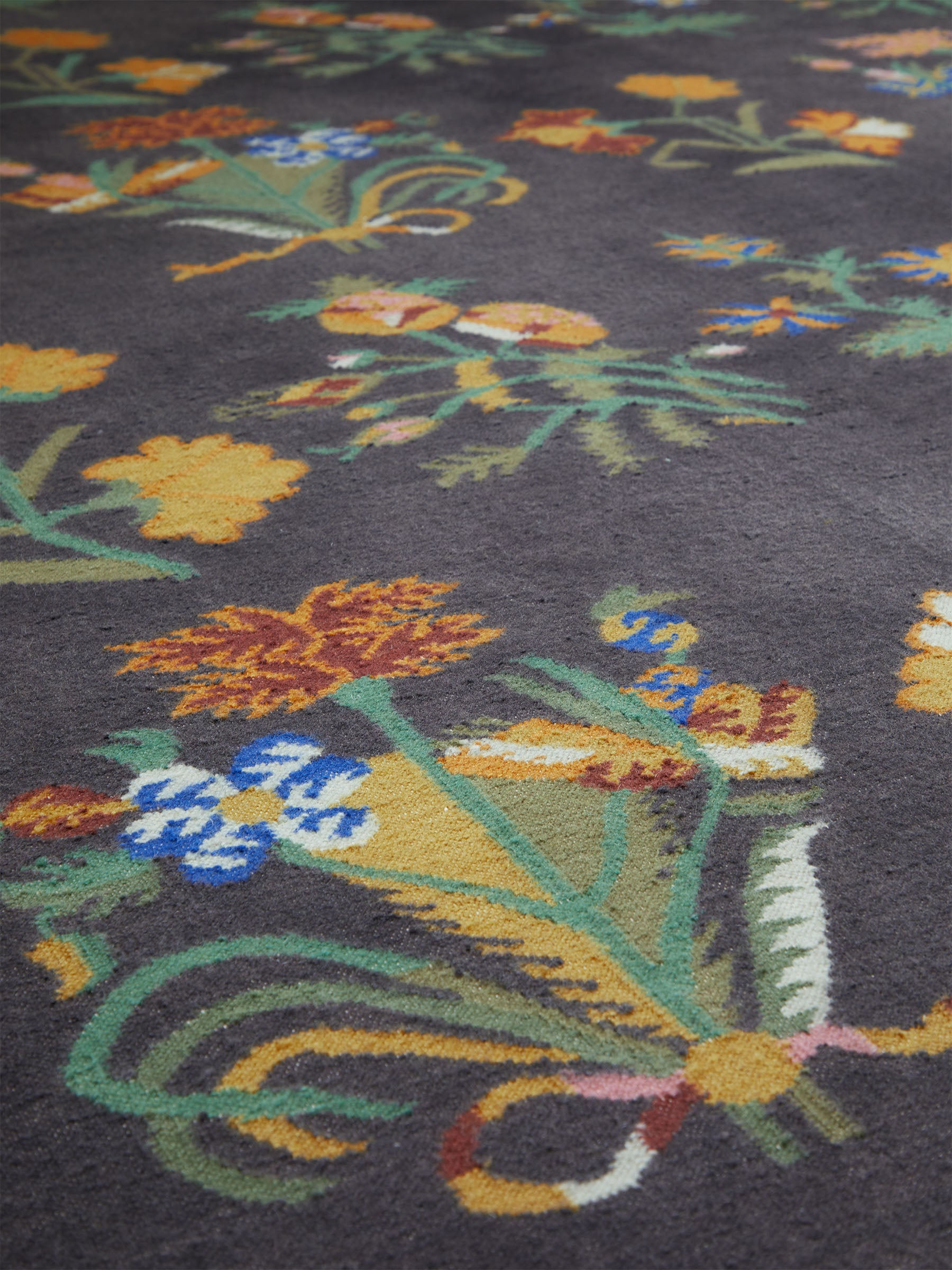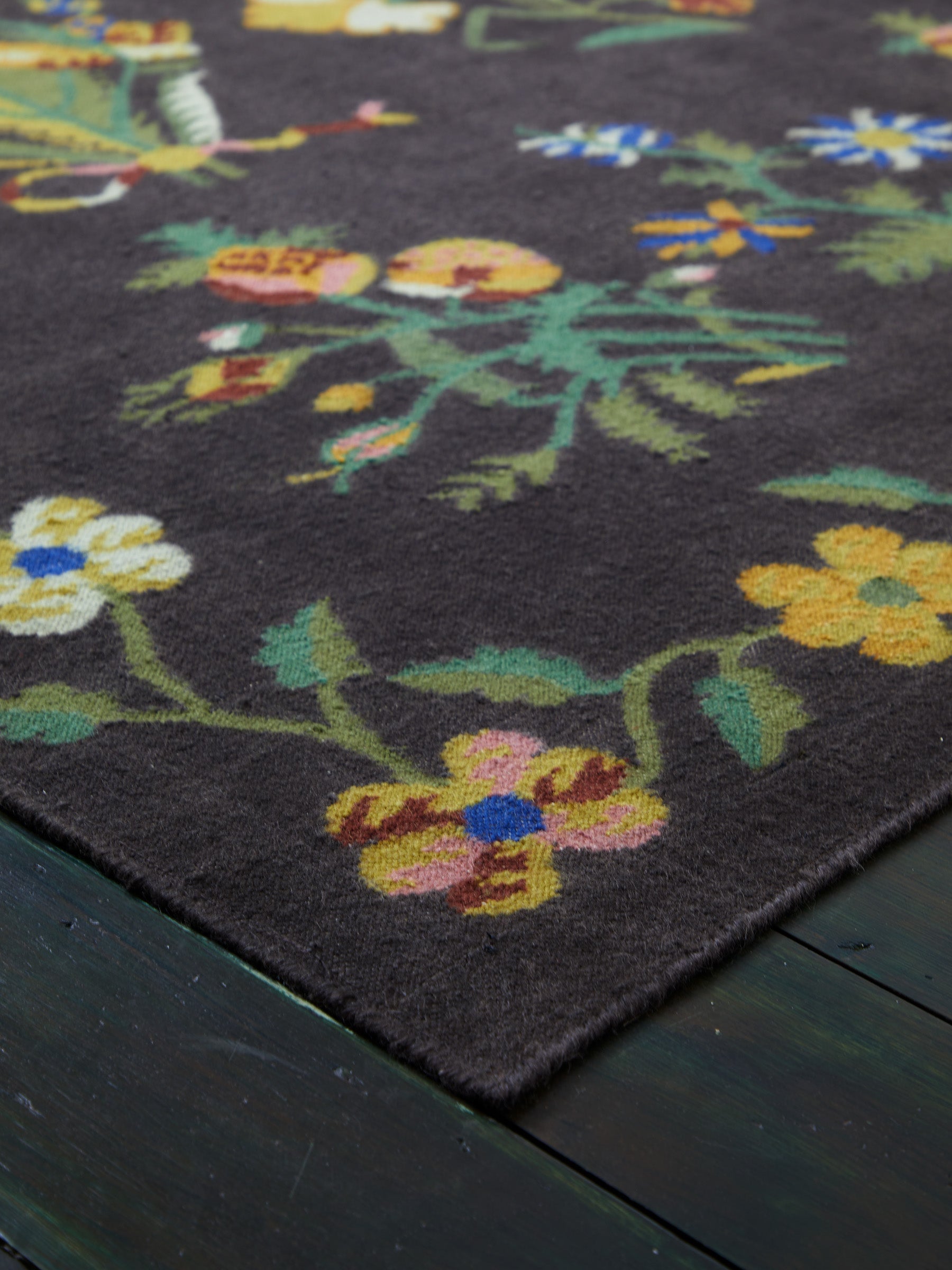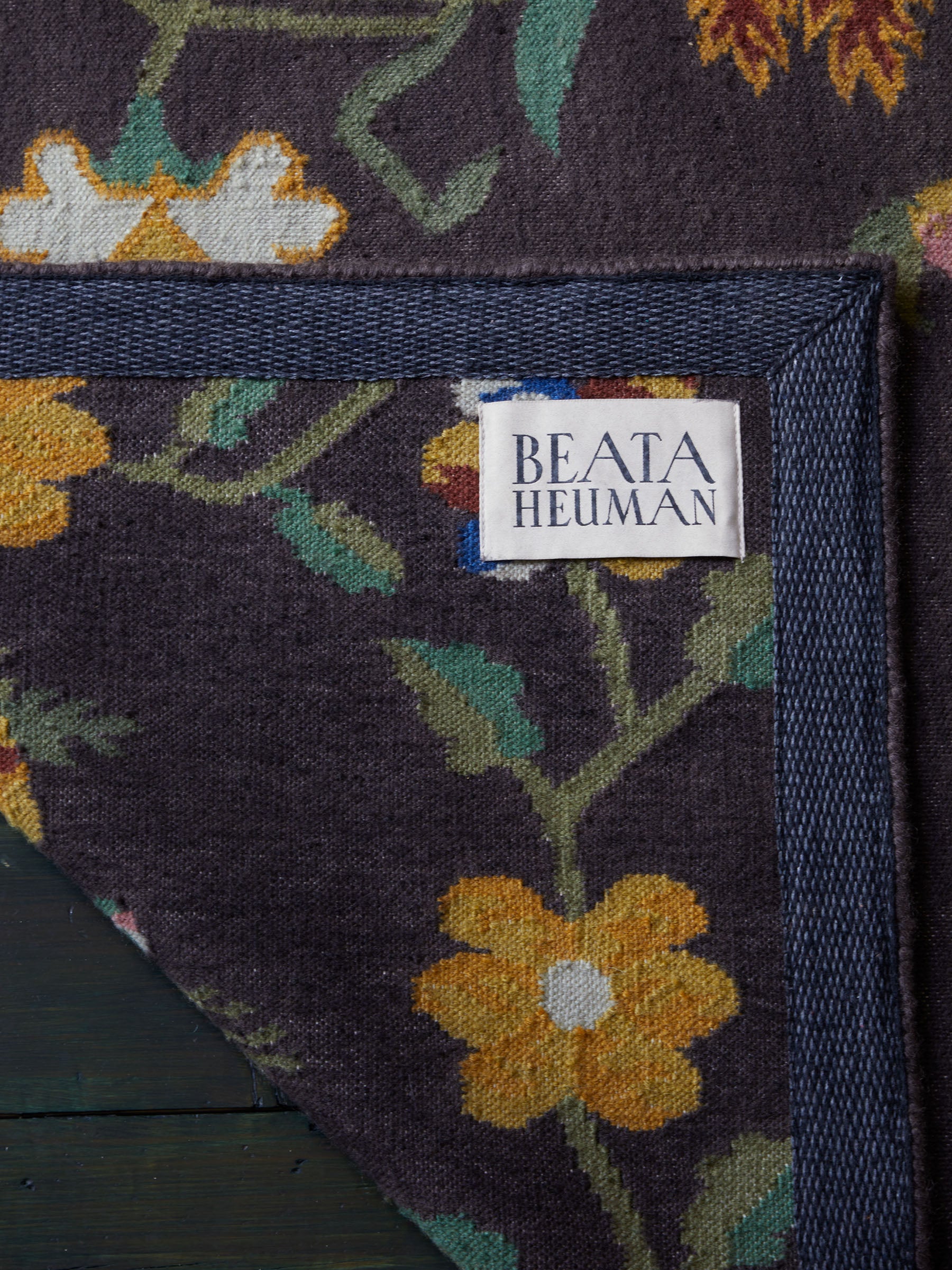 Gurli Rug Charcoal
/
The Gurli rug is a flatweave made of wool depicting posies of flowers framed by a leafy garland. Stepping onto it almost gives you the sense of standing in a summery field. It was inspired by an old rug hanging on the wall in Beata's childhood home, which used to belong to her grandmother Gurli. The Gurli Rug is versatile and works equally well in a living room, dining room or bedroom. Its fresh colours and classic design allow it to pair well in an older house as well as in a more contemporary setting. It comes in the stylish original Charcoal and in Chestnut for a more earthy and warm atmosphere. 
We offer a standard size of 200 x 300cm - please contact us to enquire about a bespoke size to suit your space.
Standard Size: 200 x 300cm.  Custom dimensions available upon request, please contact us for a quote.