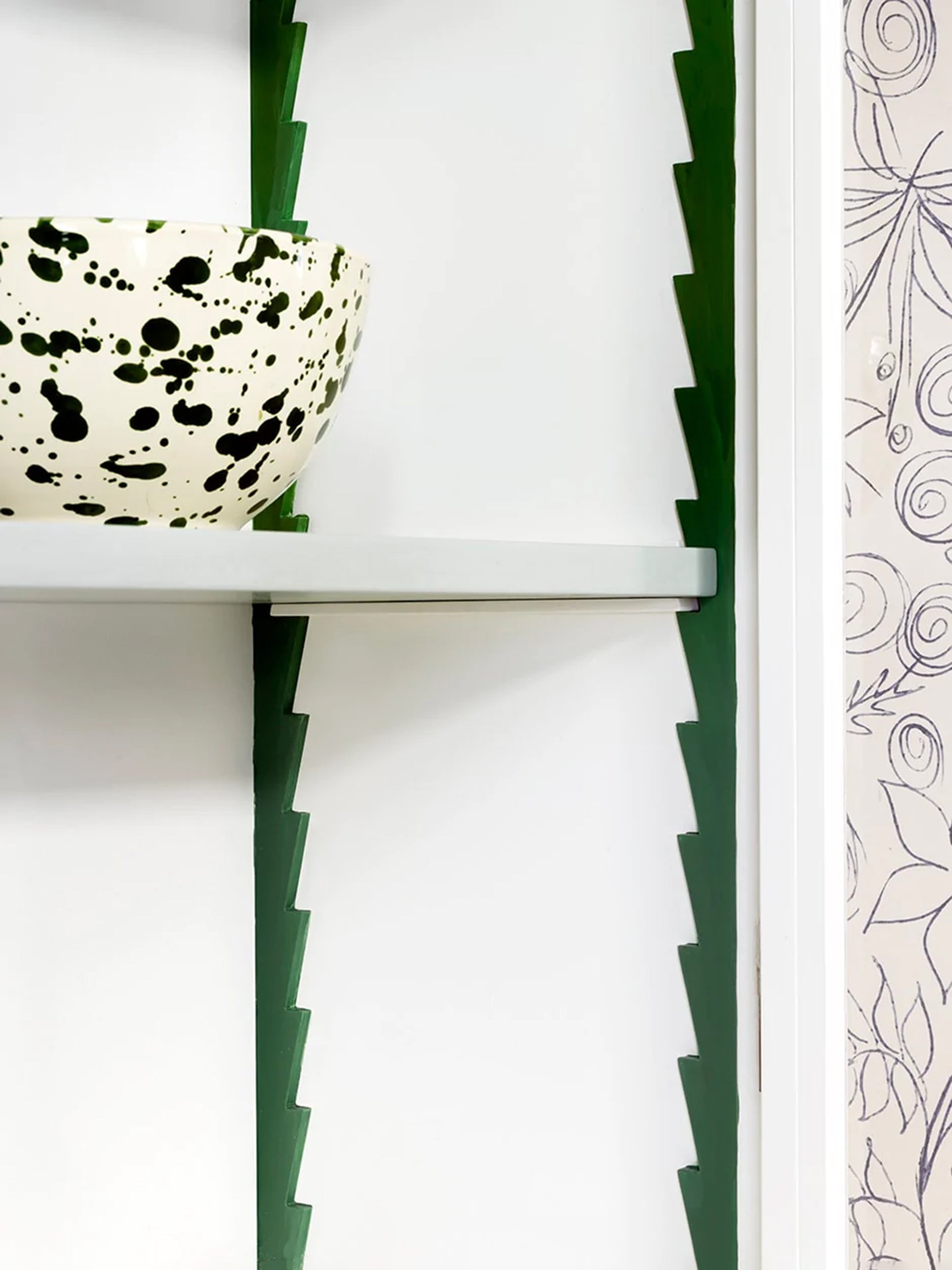 Swan Cabinet
/
This tall and slender cabinet will add elegance and height to your kitchen or dining room, as well as useful storage and a chance to display collections, such as various pieces of pottery. The Drawn glass, which looks like old glass, subtly catches the light as you walk past. The reeded drawer fronts are finished with inset solid brass handles handmade by our Bronzista in Florence. Inside, the traditional adjustable sawtooth shelf system is been painted a Caribbean green. 
£8500 (ex. taxes) as shown.
Hand-painted tulip wood doors, ribbed drawers and facades with oak drawer boxes. Drawn glass panels. Solid aged brass recessed handles.
Height: 260cm, Width: 90cm, Depth: 40cm, Shelf depth: 28cm
Made to order in 10-12 weeks.
Made with FSC certified tulip wood in England with handles forged by our Bronzista in Florence.  Bespoke dimensions and paint colours can be specified.  Trade pricing available on request.