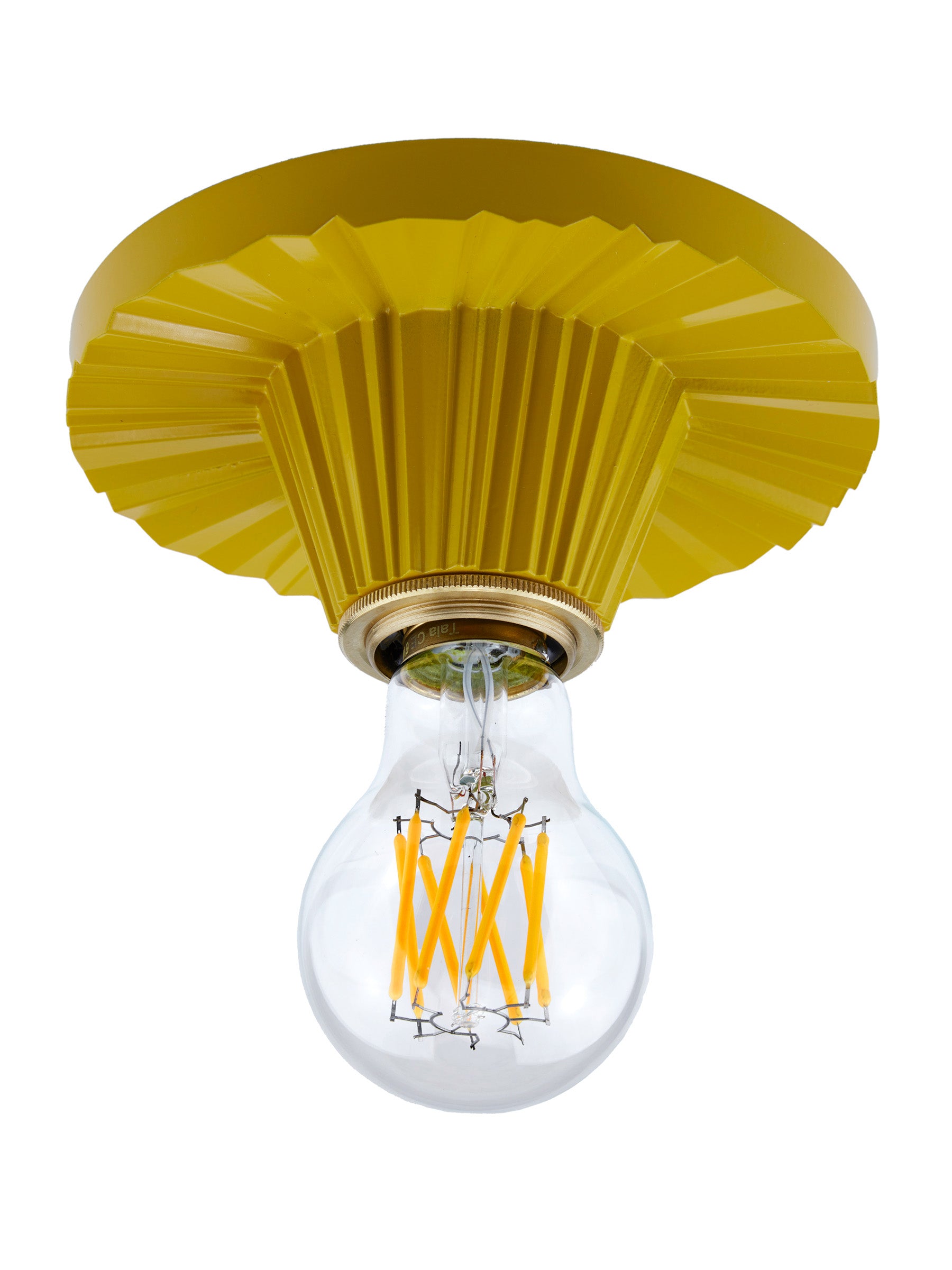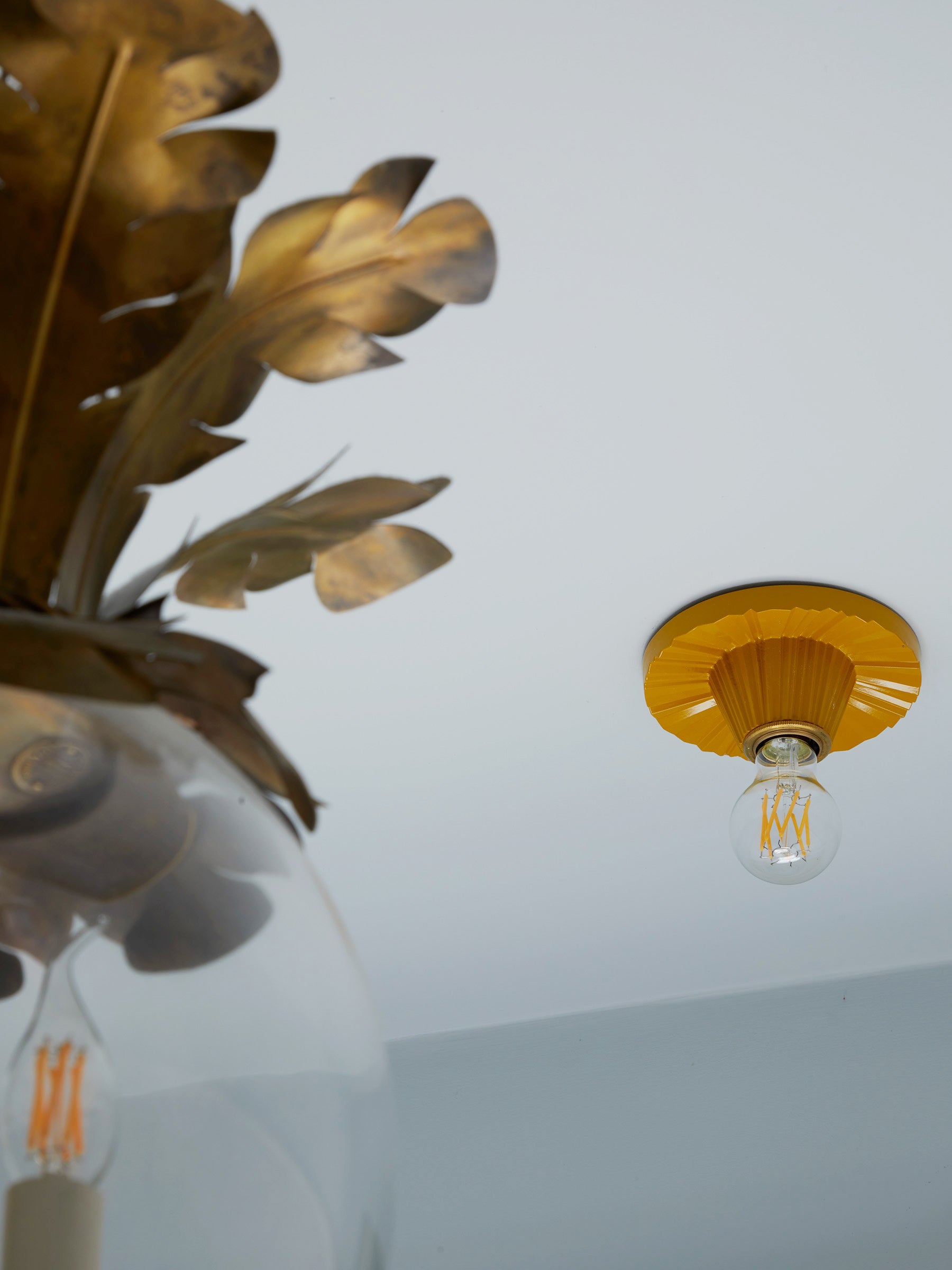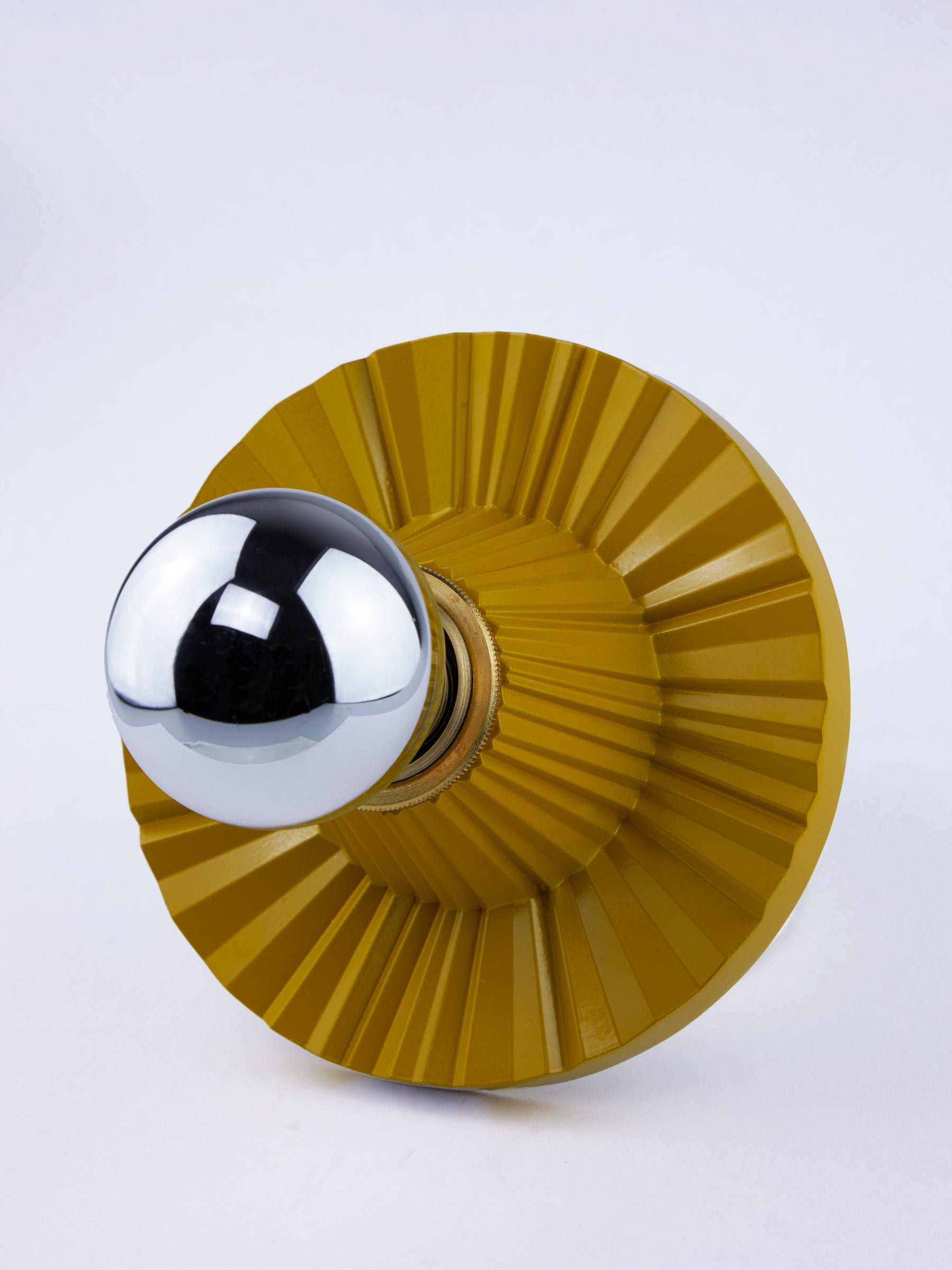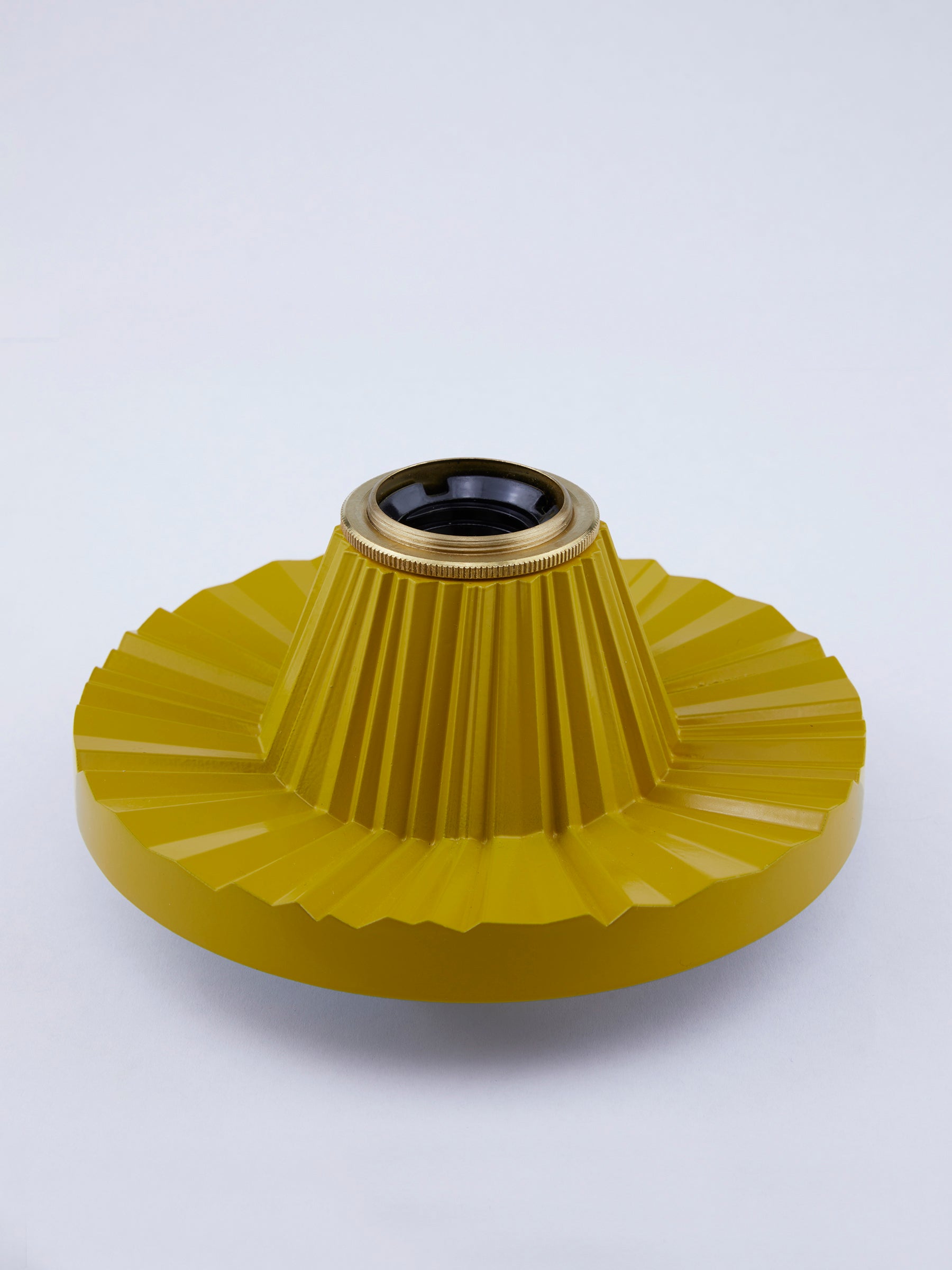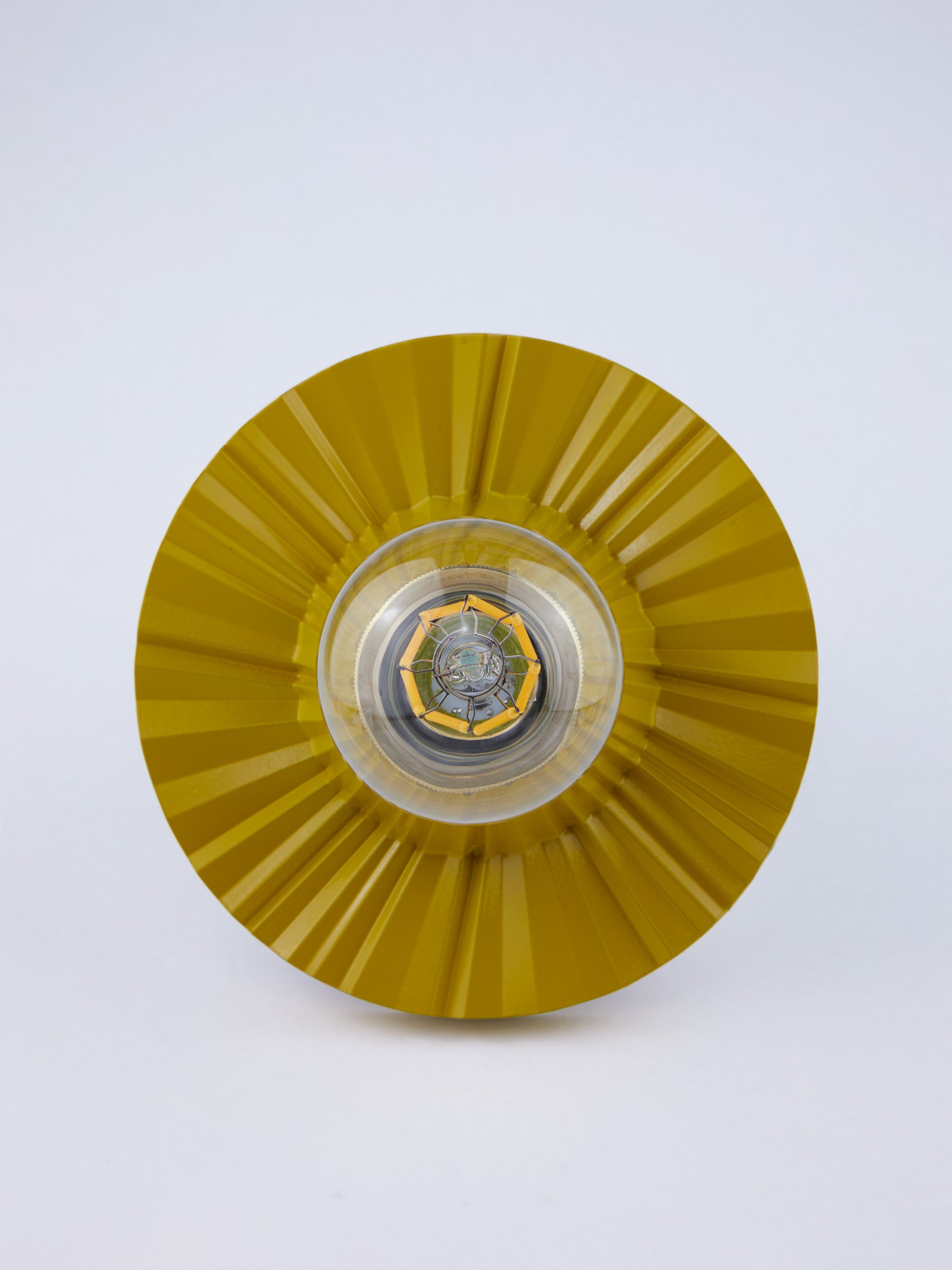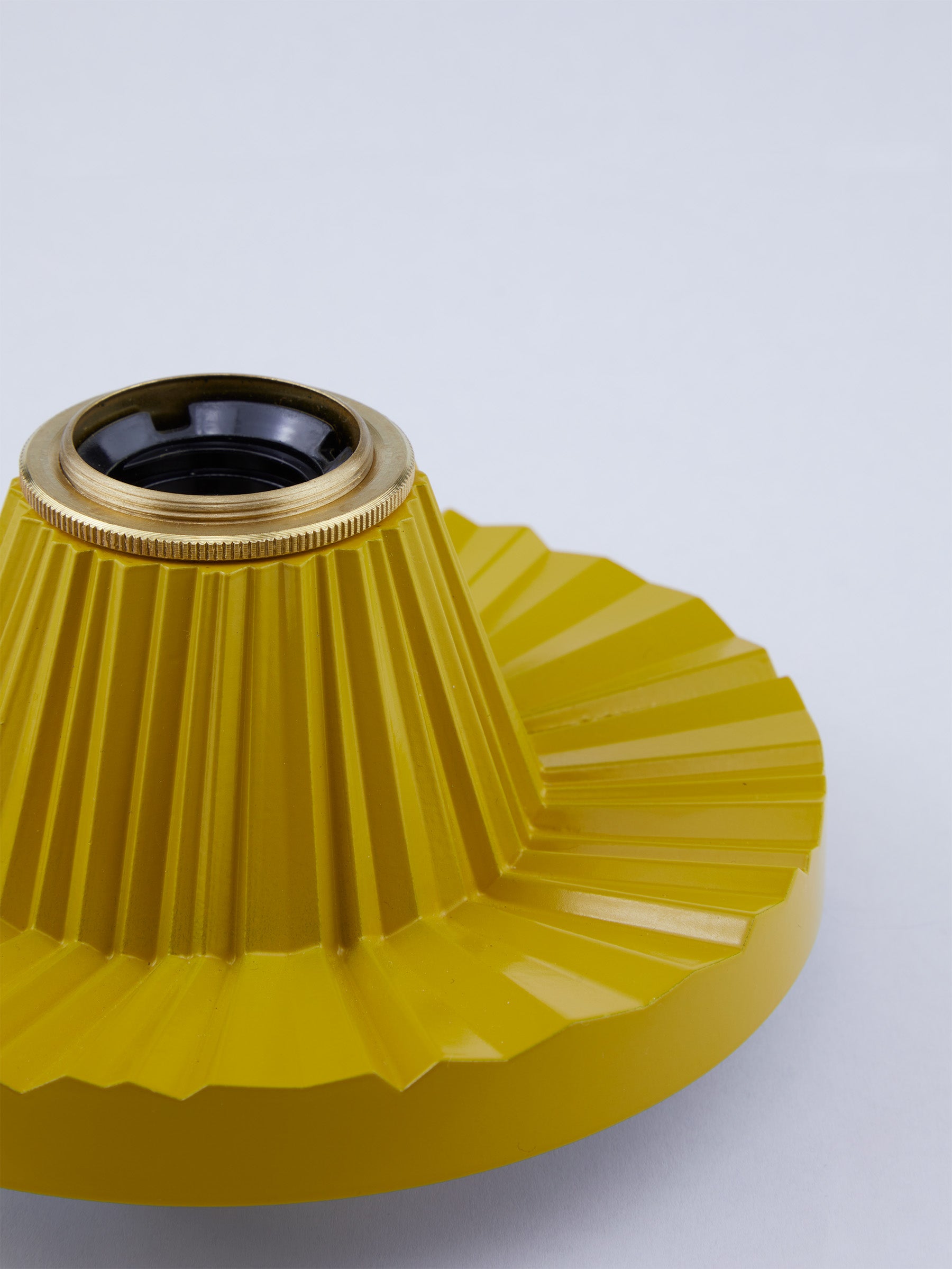 Crinkle Light Saffron
/
A light designed to fit almost any space. The Crinkle celebrates the Edison bulb and works perfectly as an alternative to unsightly spotlights. Its uneven, ridged surface beautifully reflects and catches light in different ways as you walk around it. The Crinkles work well on their own, but also sit nicely around a bigger central pendant towards each corner of the ceiling. They look striking as a wall light with a silver capped bulb too. Each light is made entirely in the UK and cast in solid aluminium. Saffron gives an uplifting golden glow, which is particularly effectful when the light is on.
Total height (excl bulb): 5.5cm. Base width: 14cm. Base height: 1.5cm. 
IP20 rated. Trade pricing available on request. Bulbs not included.