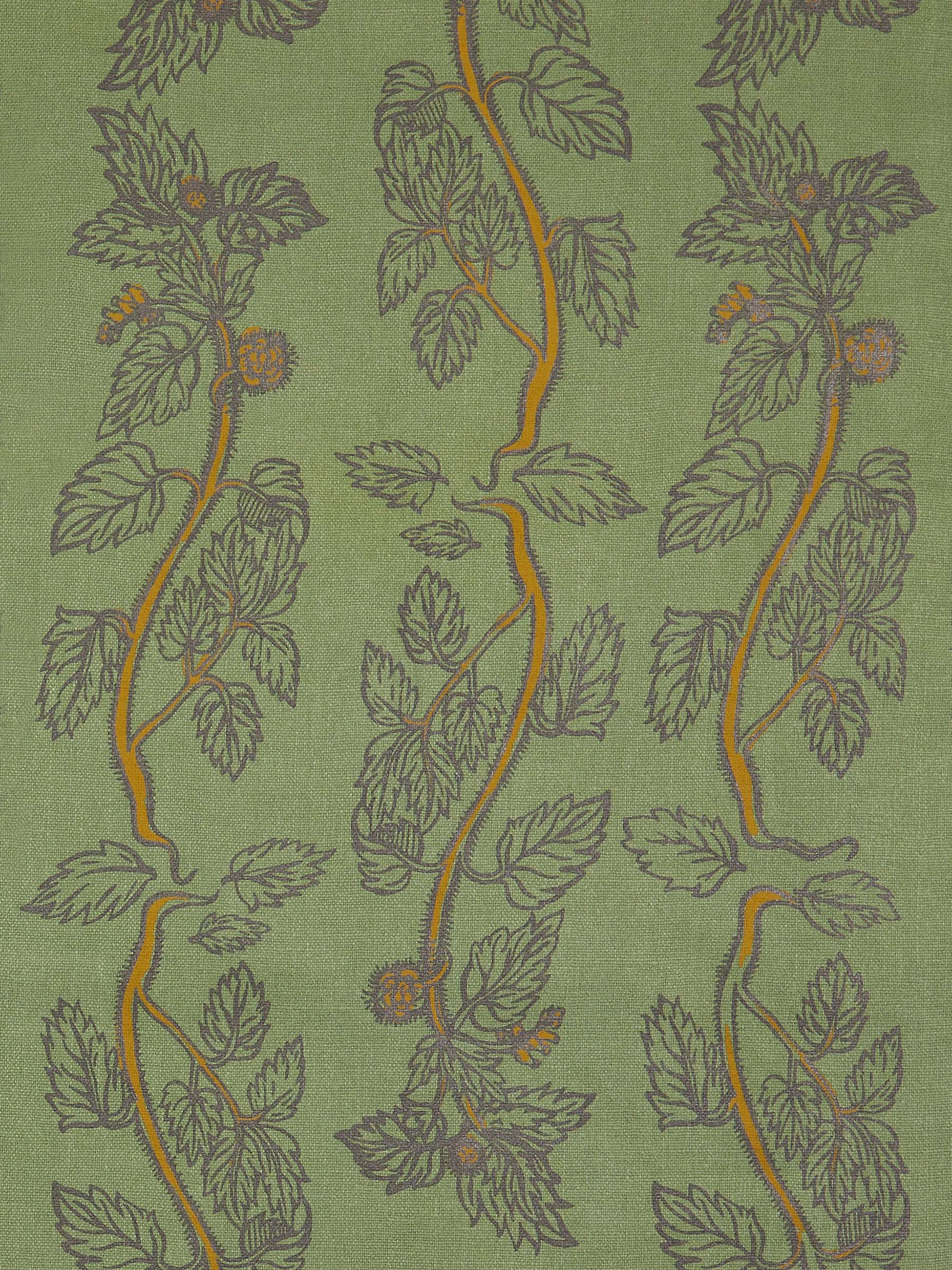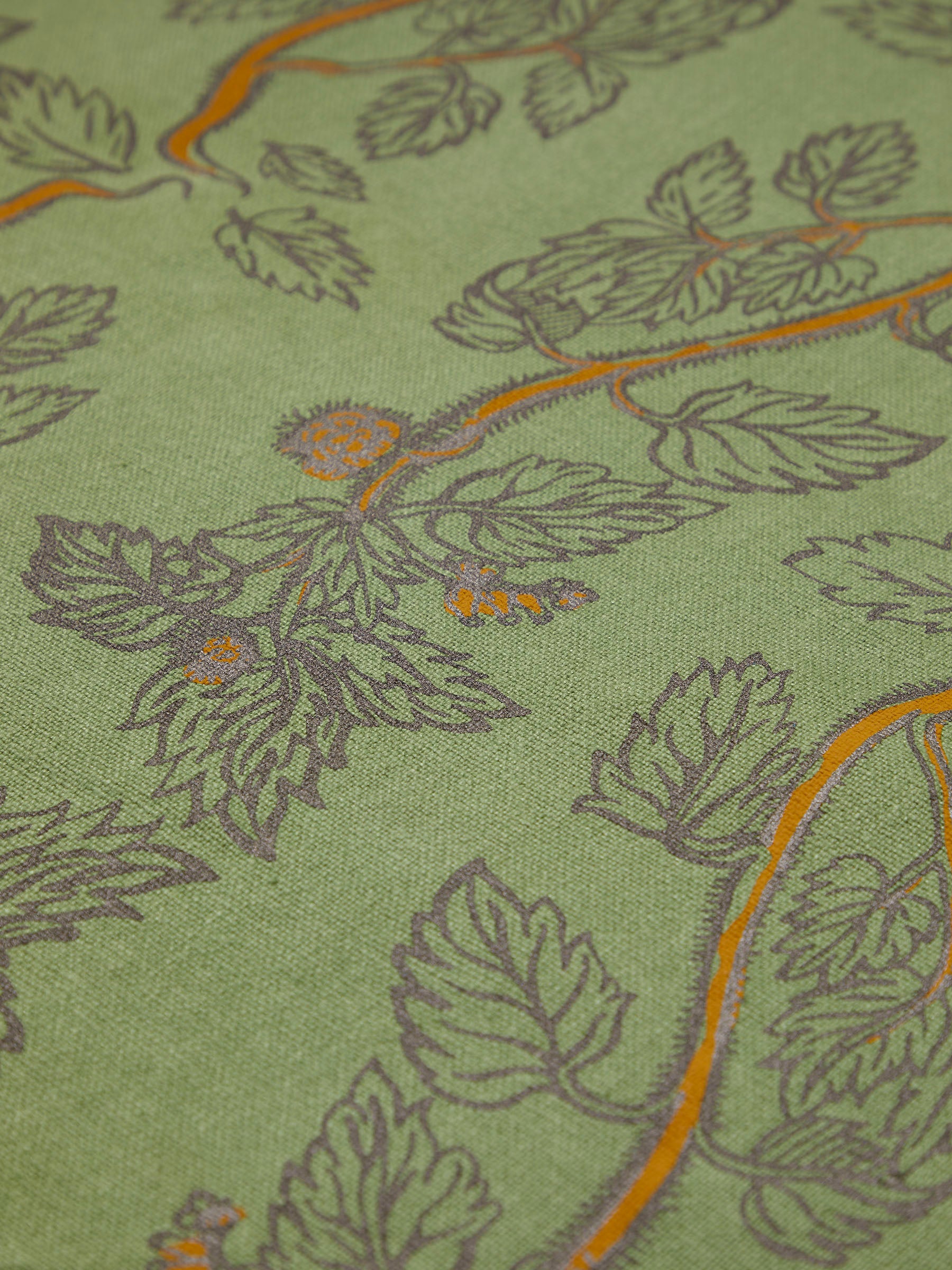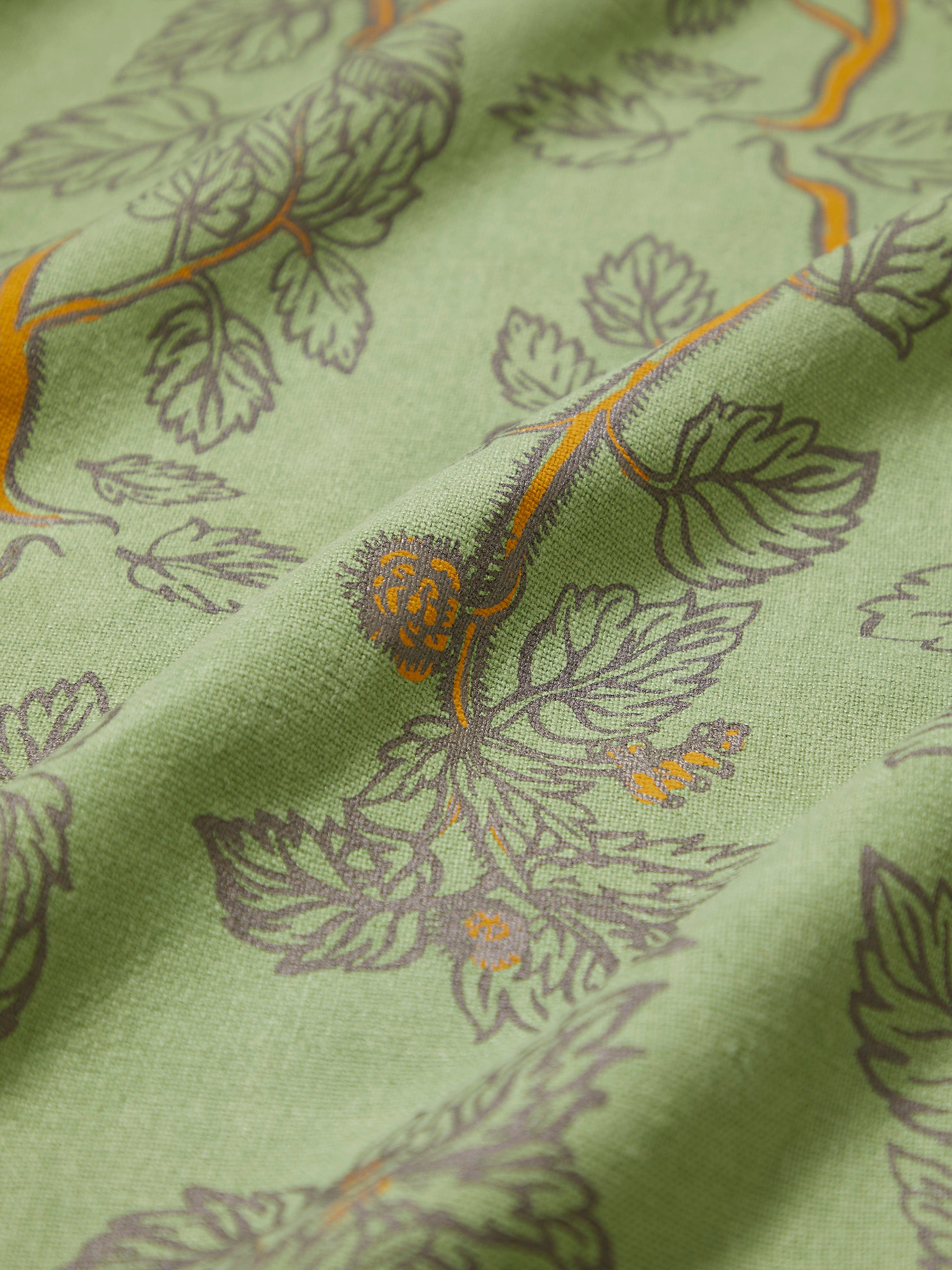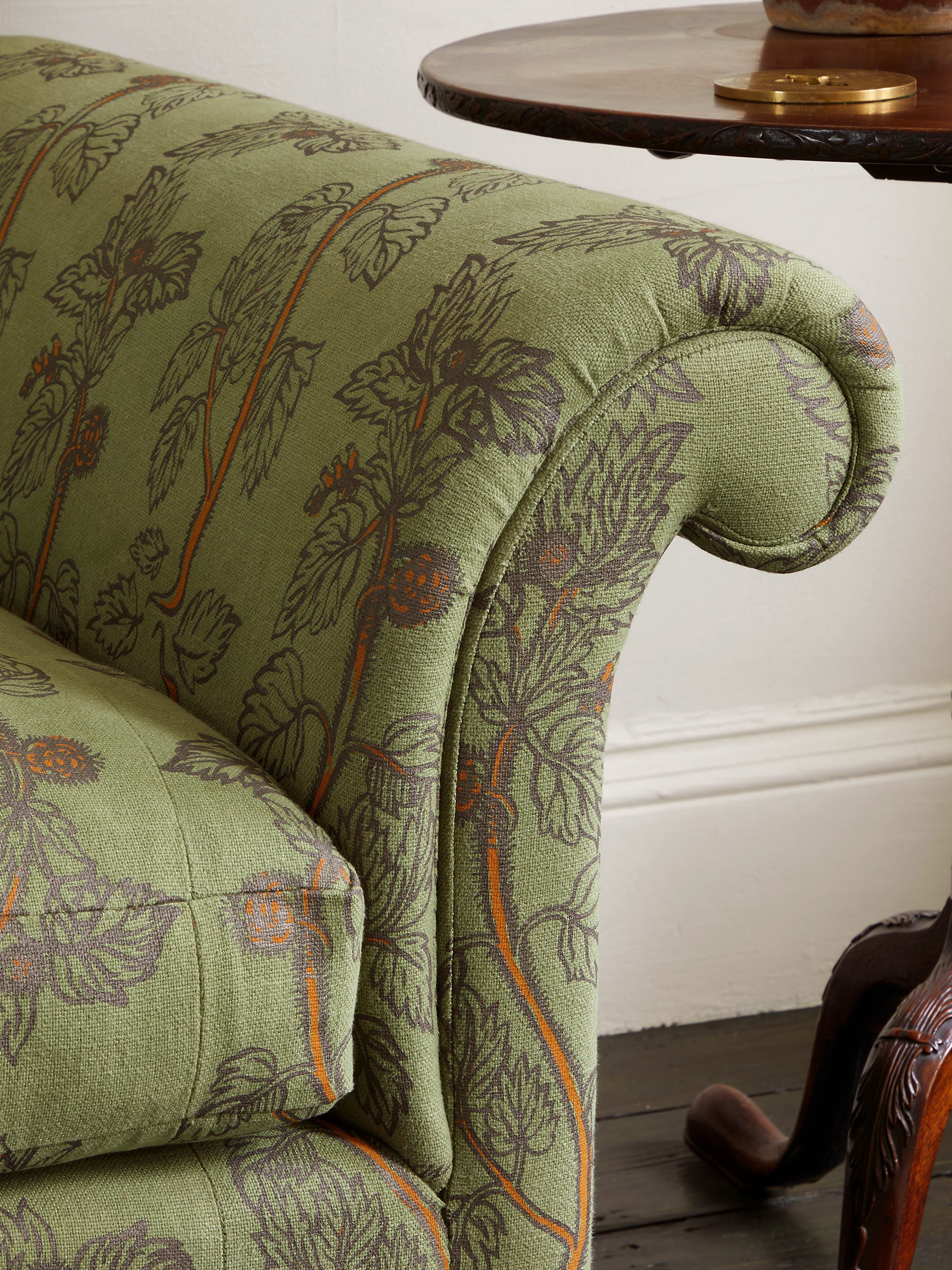 Nettle
/
Nettle was inspired by a 16th century botanical print, which we re-imagined and transformed into a large, scrolling pattern. It works well both on drapery and upholstery where it can easily turn and twist around the soft bends of sofa arms and backs. We developed the main pigment to resemble what we call gilver: an antiqued golden silver which subtly catches the light. It represents the stinging nettle's velvety yet dangerous surface. The gilver is set off by the wiry, dense, saffron coloured stems. Nettle is hand printed in the UK as demonstrated in the video below. As the repeat is large we use two screens per colour in the making process rather than the usual one. Screen printed patterns are usually printed on neutral, light backcloths which makes this nettle green linen cloth unique. 
Full width: 142cm. Usable width: 132.4cm. Vertical repeat: 87.2cm. Horizontal repeat: 66.2cm. Priced per linear metre.
All our fabrics have passed the Cigarette FR test, but for upholstery need to be used in combination with a suitable FR interliner or backing to meet relevant FR standards.